Two nights ago, the first episode of Spring Festival Evening Show was recorded, it was an eyeful as Andy Lau was invited to be one of the judges.
Although it was Andy's first time as a talent variety show judge in Mainland China, but he did not looked nervous as during the 2-hours recording, he joked and showed off his dancing, he was the most active person at the set.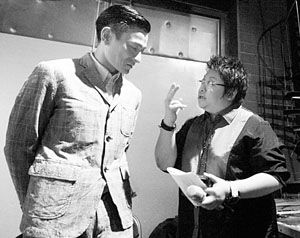 The mischievous Andy kept addressing his fellow judges Yan Su as "father" and Han Hong as "elder sister" which Han Hong rebuked: "Mr. Lau, you're older than me, I should be the one addressing you as elder brother!" Han Hong also "forced" Andy to show off his dancing. She said: "My dance is beautiful, but the most beautiful is Andy." Andy just stood up and perform the classic Michael Jackson's dance which won the audience applause.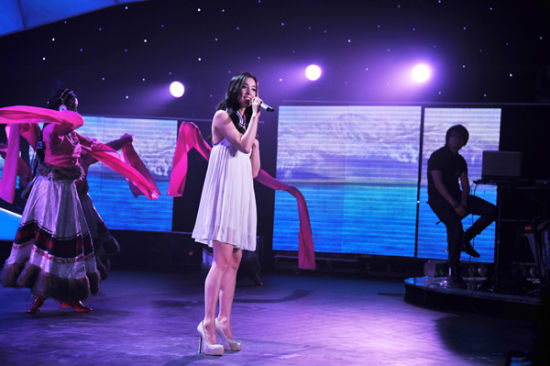 Huang Shengyi whom just completed her promotion at the Shanghai Film Festival rushed to Beijing to appear in Spring Festival Evening Show, her performance of a song with strong tribal flavor won loud applause from the audience. Andy also has high praise for her, he expressed that he had always admired her as he invited and hope that he could collaborate with her in a film.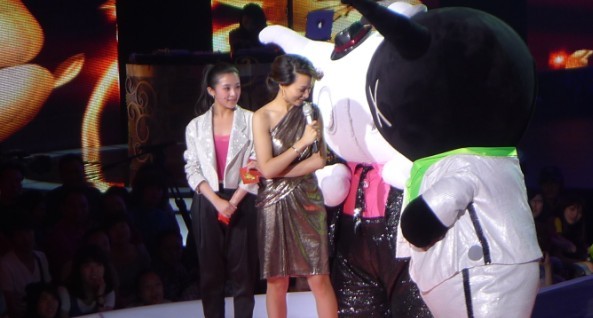 Another performing guest was Kristy Zhang (aka Baby Zhang) as she performed a dance number with Andox and Box as her dancers, this was also her first time challenging to dance Michael Jackson dance. Kristy exclaimed that this was her first collaboration with Andox and Box, the chemistry was good, her performance was specially prepared for Spring Festival Evening Show as she hope to win the audience's recognition.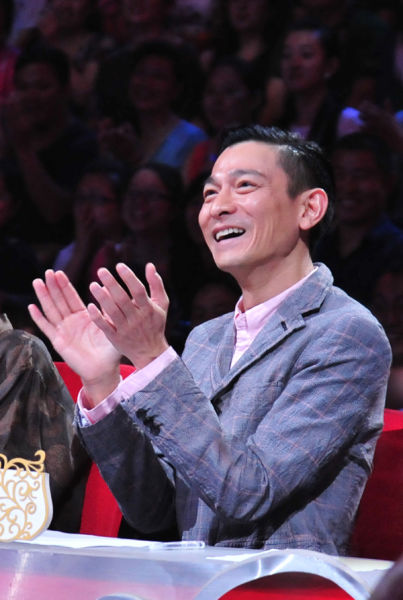 The "mother" of Andox and Box – Andy gave good remarks for the performance and acknowledge Kristy as her god-daughter on the spot, the cute Kristy immediately addressed Andy as "god-father". Another judge Yan Su expressed that her performance is of "Spring Festival" quality as he encourage that she and Andox and Box to continue to work hard.
news and photos from: Sina.com, music.yule.sohu.com, yule.tom.com
---