Andy Lau and Li Yu-chun performed in the 5.12 China Spirit anniversary special earthquake relief gala show in Chengdu to show their support for the earthquake victims.
Dressed rather causally, Andy kept smiling as he face the audience with his most friendly side. When he sang 'Zhong Guo Ren', it stirred a commotion.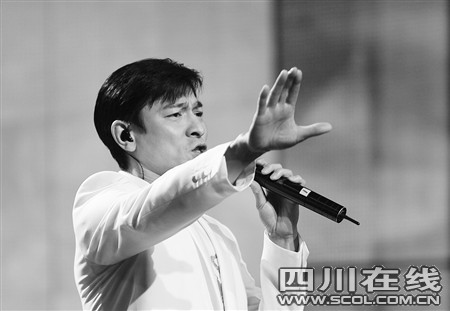 After his performance, he said: "I'm very excited, I hope the victims would be able to stand up and have a more blissful life." Together with Li Yu-chun, they describe their feelings about the Sichuan earthquake, they also interview the rescuers and does not mind their limelight being snatched away by the rescuers.
news from: Ming Pao, Apple Daily News, Wei Wen Po, Ta Kung Po
---