Prepared for close to 6 months, period detective film Di Ren Jie which has a budget of billions had a low profile start shooting ceremony in Zhejiang's Hengdian.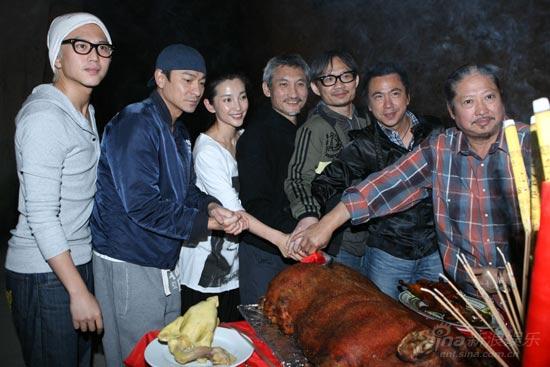 Around 5:00 pm, director Tsui Hark lead Andy Lau, Li Bingbing, Deng Chao, art director Sumo Hung, producer Chen Kuo-fu and Huayi Brothers boss Wang Zhong-Lei, they gathered at "Ghost Market", one of the important shooting venue.
The other cast Carina Lau and Tony Leung Kar Fai had other work commitments thus did not join the ceremony. The shooting of the film will last 4 months, it will scheduled to be screened in the cinema in next year's summer holidays.
This will be Andy's third collaboration with Li Bingbing after World Without Thieves and Cat and Mouse. When they meet at the set, they were like old friends as they gave each other a hug. Li Bingbing quipped: "Andy, this will be the third time that we will be "fighting" in films, we will fight whenever we meet each other, director does not want to put a full stop for us."
Pulling Deng Chao whom was standing beside him, Andy said: "This time, the three of us will collaborate to solve cases, pit our wits together."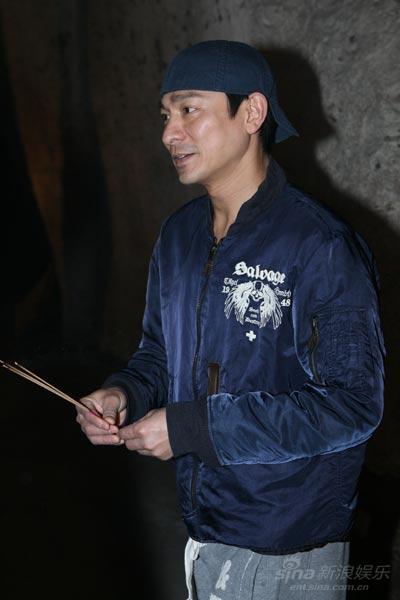 There were many TV dramas and movies about Di Ren Jie, most of the actors chosen are rather plump, when it was alleged that Andy, Tony Leung Kar Fai and Tony Leung Chiu Wai were considered for the role, Tsui Hark picked Andy.
With regards to this, Tsui Hark said: "Who said that Di Ren Jie must be plump and old, he could also be very handsome, wits and looks can balance one another."
news from: nddaily.com.cn, Sina.com, ent.qq.com
---