The cast of the movie The Great Cause Of Nation-Building does not lose out to Red Cliff. The cast is really too strong as any supporting actor that you pick could be a superstar in showbiz. It has big Chinese stars in Tang Guo Qiang, Zhang Guo Li, Ge You, Chen Daoming, Jiang Wen, Chen Hao, Huang Shenyi, Xu Qin, directors Feng Xiaogang and Chen Kaige. Andy Lau and Leon Lai could only cameo as small characters. Many actors in The Great Cause of Nation-Building express that they acted without asking any fees.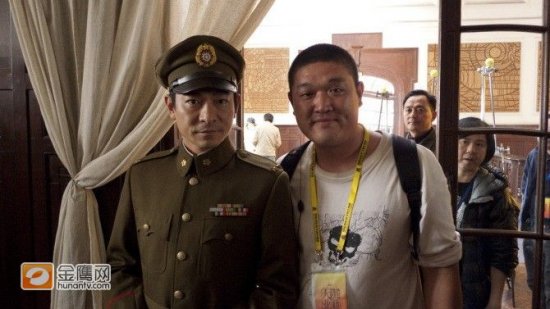 Feng Xiaogang did cameo in Stephen Chow's Kungfu Hustle, in The Great Cause of Nation-Building, he cameo a famous Shanghai gang leader Du Yue Shen. On the day of shooting, Andy who take up the role of Chiang Kai-shek's favorite general Yu Jishi was also there for shooting. Andy spent a total of 12 hours to complete his scenes, his image has never been revealed.
In 1949, Chiang Kai-shek once planned to bomb Beijing during the Nation-building ceremony and Andy's character Yu Jishi is the plan's initiator. During shooting, Shanghai's famous old Science Centre become the Kuomintang's office. The actors shooting with Andy includes Zhang Guoli, Feng Xiaogang and Sun Xin. It is understand that although Andy has few scenes in The Great Cause of Nation-Building but he do have a lot of dialogue, thus before coming to Shanghai he specially prepared 2 days off his busy schedule but he managed to finish his "mission in advance".
news from: ent.tom.com
---