Showbiz heavenly king Andy Lau and wife Carol Zhu Liqian alleged of a successful conception, he posted a photograph of him running on a treadmill on his personal website to indicate that "he's fine".
There was another post titled "Happy to know the good news and it's fine, wait quietly for the mist to disperse, delightful and bless the Lau family with new addition" (literally translated from Chinese), but Andy pointed out that the post was posted by fans. When asked if he's going to be a father, his spokesman said: "No no no."
With regards to the report, Andy did not deny but said: "Not replying. This is just the magazine's saying, I would be calculative about the truth, the readers can chose whether to believe."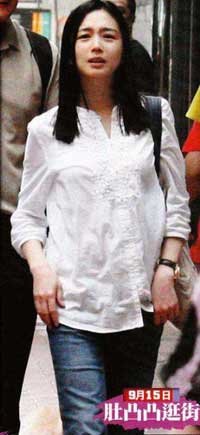 Meanwhile, some media posted that a pregnant Carol was spotted shopping on 15 September.
news from: Headline Daily, ent.QQ.com
---