Since the Hong Kong media photographed Andy Lau having a discussion with Carol Zhu Liqian's family in Kuala Lumpur, it's alleged that they will be holding their wedding on 6 April, the news had different reaction as some fans supported while some heart broken, this has huge pressure on Andy as it alleged that he postponed the decision to get married.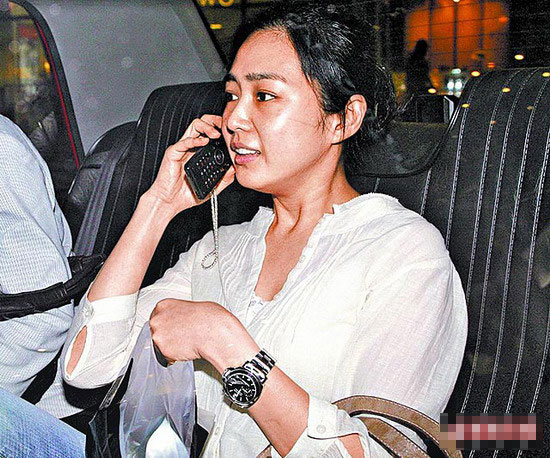 As today is his "wedding day" and also Shanghai press conference of Great Cause of Nation-Building where Andy take the role of Lieutenant-General Yu Jishi, but Andy decided to absent from the press conference as his Taiwanese spokeswoman expressed: "He's currently busy with his concert tour, Andy had already said that if he had anything he would announce in his official website, please don't keep guessing."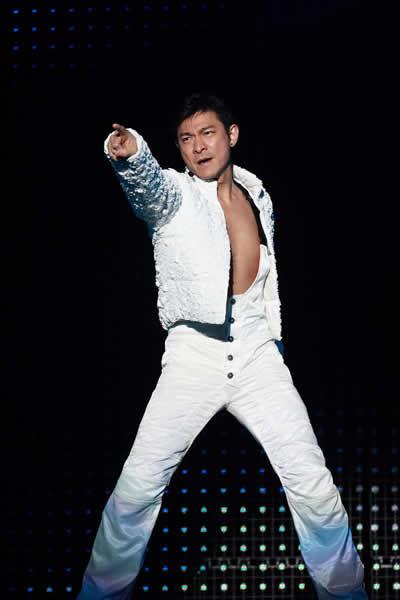 Choi Chung-Lam had befriend Andy for more than 30 years, he talked about Andy, he said: "Andy considered many factors before doing anything, getting married is not an easy." During Chinese New Year, he brought along his children to dine with Andy for some discussion, Carol was also present, Andy never talked about his marriage but he revealed that for his age, true love is more important than getting married, however Andy also envy Choi Chung-Lam having a happy family thus he feel that Andy would like to be a father first rather than get married. With regards to the alleged daughter of Andy, Choi Chung-Lam said: "The little girl is from Carol's family."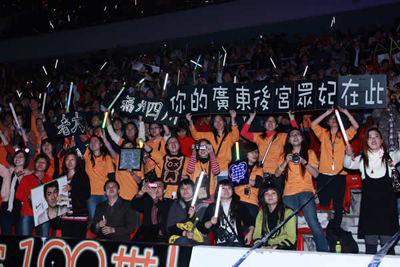 Since the end of March, Andy had started his concert tour in Mainland China, when talked about his recent feeling, Andy wrote in his blog yesterday: "My colleague will go shopping after the rehearsal, I have nothing to do as I have tried staying inside the arranged hotel as I was told not to go out other than for rehearsal, I'm not bored. I'm enjoying it."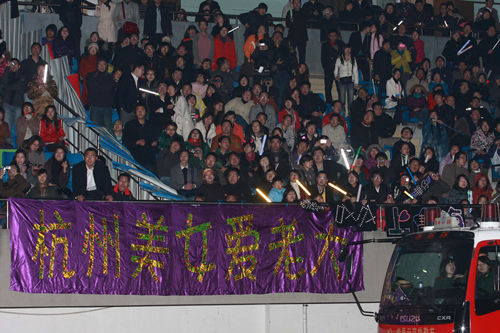 During the concert tour, fans always hang huge banners to show their support for Andy. In his earlier Suzhou concert, fans has a banner saying "Hanzhou beauties love lao da (big brother – Andy)", Andy wrote in his blog, "It causes me to search for a beauty, all beauties should know that it's not easy for me to spot you on the stage, you will also have difficulties to walk to in front of the stage. I can only look and search, it's too distracting for me."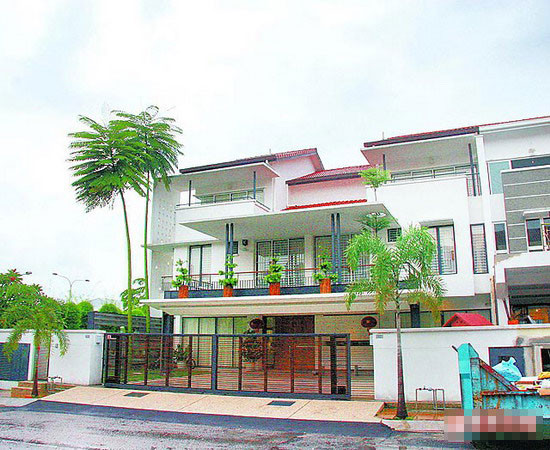 Our reporter went to Carol's apartment which is two bungalow joint together, there are 2 lanterns hanging outside the apartment but no wedding decoration nor any vehicle parked in front of the bungalow, maybe they are not at home. The reporter also paid a visit to the hotel where the banquet alleged to be held, neither any sign of a wedding dinner.
news from: Apple Daily News, ent.tom.com, rednet.cn
---