Andy Lau Wonderful World Mainland China Concert Tour 2009 was held at Foshan on 1 April.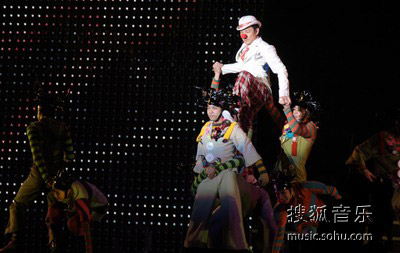 Despite the cold weather, it was hot like fire in Guangdong's Foshan Lin Century Stadium, other than fans from cities around Guandong, fans from Fuzhou, Sichuan also came to watch the concert. It had been 10 years since Andy last performed in Foshan, Andy sang for 3 hours with continuous screams and applause.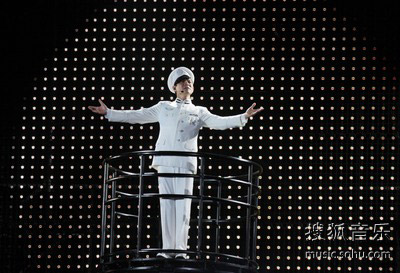 During the Guanzhou concert, Andy quipped that he is old but this attract objection from the fans. Thus during the Foshan concert he changed and said that he's still young to win the laughter of the audience. "Been in showbiz for more than 20 years, in the early days people was saying that Andy Lau does not know how to act, he depended on his looks. What the deal of depending on looks? So many years had passed, nobody will say that Andy Lau cannot sing nor act, but they will still say that I depended on my looks! So how?" Although it was a joke, but countless of fans still fall in love with him. A fan whom specially flew in from Fuzhou bought the VIP seats, seated in the first few rows to see her idol for the first time, she sighed: "Such good skin and figure! So young!"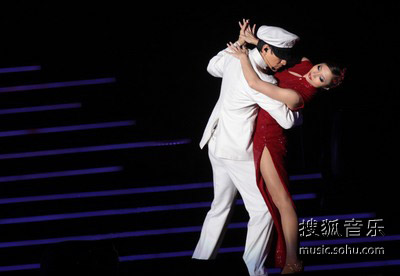 Many young female fans also shouted out loud: "Wah Zai, I love you!" Their level of craziness can be seen. On the stage, Andy had a hot dance with 2 female dancers which attracted screams from the audience.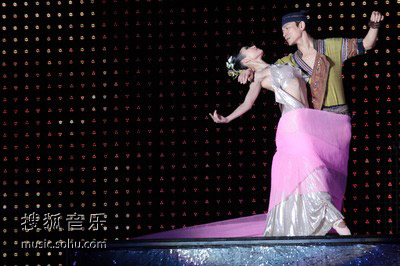 There are two segments of musicals in the concert, Andy used his songs into the musical which allow the audience to enjoy his songs and watch the drama unfold.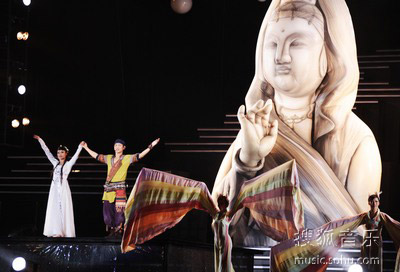 As per what Andy had sang in '17 Sui', it's not tired to sing and fans not bored to listen the love songs. 'Wang Qing Shui'. 'Ru Guo Ni Shi Wo De Chuan Shou', 'Tai Xiang Ai', 'An Li Zhao Mi', 'Bing Yu', 'Yi Qi Zuo Guo De Ri Zhi', 'Xie Xie Ni De Ai', 'Lian Xi' and many others, all audience sing along with him.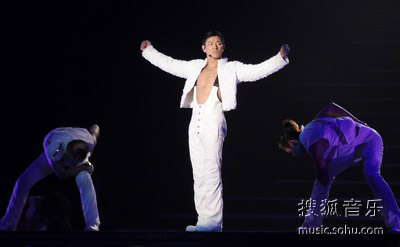 Andy also used the song to thanks his fans as he said: "I don't mind what people say about me, with all your support, this allow me to walk till this day." When singing 'Zai Shuo Yi Ci Wo Ai Ni' , the background screen show "I Love You" together with fireworks, it was a touching scene.
When singing the final song 'Zhen Yong Yuan', fans still does not wish to leave the stadium as Andy expressed that he hope to be together with the fans forever.
news from: music.sohu.com
---