On 20th April, Detective Dee and the Mystery of the Phantom Flame was screened in France, local film magazine Première immediately release an in-depth report, whereas other medias: 3 couleurs, Mad Movies, Le nouvel observateur, Le Monde Magazine continued to release reports. Le Monde also published related news of the film in its major column.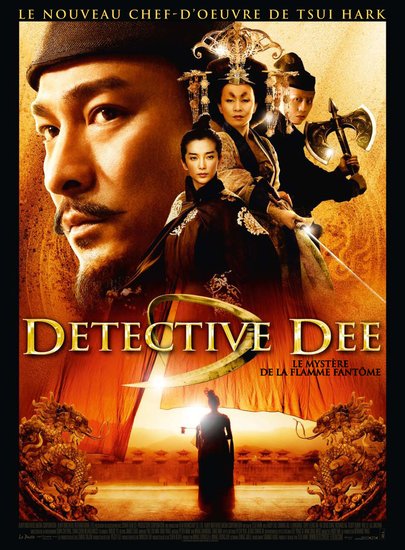 French old-time film magazine, Positif used Li Bingbing's character Shuanguan Jinger as its cover for its 2011 April's issue.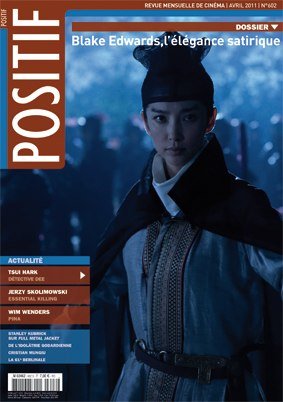 The film distributor revealed that since the film is screened, there is a total of 103,000 people went to watch the film in that week. With such good results, the French film distributor send out a congratulation letter: "We are very delighted with the results of the screening of Detective Dee, many thanks to the director and production film company H.Brothers for producing such a film, allowing us and other French audience to have the chance to watch and enjoy such a film."
It is said that the screening of Detective Dee is breaking the current French norm of cutting down in screening power, major cinemas tipped the film for success. Currently the film is in its second week screening, the number of screening slots maintained, other film distributors are hoping for collaboration.
Director Tsui Hark expressed: "Detective Dee should hold an important position among detectives around the world, I hope that with this film, it would allow audience of different cultures to admire the charisma and splendid way of Detective Dee solving cases. Like what I said last year, being the producer, everybody is excited and anticipate Detective Dee's stories to continue shine on the silver screen.
Updates on 3 May, 2011:
Detective Dee and the Mystery of the Phantom Flame is currently being screened in 147 halls which quite a large figure for Asian film and ranked ninth of France's box office chart, the French's interest in detective stories is the main reasons. The audience whom supported this film are all Hong Kong films loyal fans, they loved action films, the promotional slogan "ancestor of Sherlock Holmes" entice them. The French always admired Tsui Hark films, Once Upon a Time in China series were the top seller and high rental Chinese film, there was even a dedicated dubber for Jet Li. French filmmakers even repaired and re-released some of Tsui's earlier films which includes Swordsman 2 and The Lovers.
The media highly recommending the film is also a reason. When comes to reviews, professional film magazines Positif and Cahiers du Cinéma gave it full marks, they feel that the film is a combination of new breakthroughs and Chinese wuxia detective crime solving, it also has "goth subculture". Figures in film website allocine shows the media rating of 4.1 out of a total of 5 points, audience gave it 3.1 points, it's a rare result for a commercialize film.
news and photo from: Sina.com, ent.163.com, yule.sohu.com, ent.qq.com
---