Since admitting to his 2008 secret marriage with Carol Zhu Liqian in 2009, Andy Lau gave the reason that he need to register his marriage in order to undergo In vitro fertilization in Hong Kong. Despite his numerous denials of previous allegations of Carol is pregnant, recently new allegation of her is pregnant arise after she protect her stomach at the airport, to prevent her from disturbance, he spent HK$30000,000 on a bungalow in Malaysia for to have a safe delivery.
49 years old Andy loved children and 44 years old Carol worked hard to be pregnant. Recently it's alleged that she was pregnant because Kelly Chen recommend the couple her gynecologist, due to Kelly's miscarriage, Andy got alert and protect his wife even more.
In the latest issue of East Weekly, Andy accompanied his wife for tomb sweeping in Malaysia. With the presence of the media, he accompanied his wife in the vehicle and did not alight. When it was alleged that he was hiding from the media, there was another saying that it's because Carol is pregnant. Be it taboo and sharing her joy with her late father, she could only pay her respect in the vehicle. When Andy and Carol appeared at Kuala Lumpur Airport for their flight back to Hong Kong, he personally protect his wife with the help of four assistants, she used her bag to block her stomach as they walked towards the secret passageway.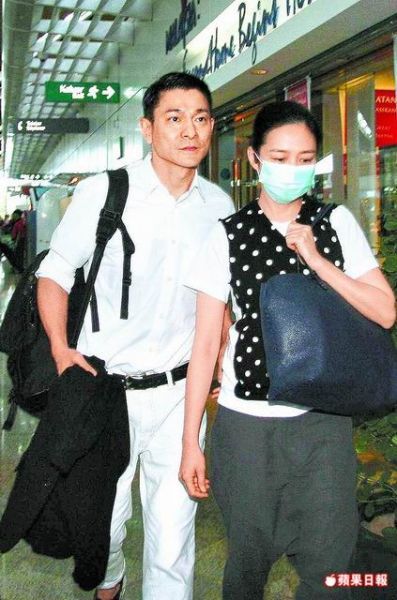 When they touched down in Hong Kong International Airport 5 hours later, around 50 reporters were waiting for them. Carol was wearing thick clothing and using one hand to shield her stomach while the other clutching to her husband's hand. Andy used his body to block the media and did not reply to questions whether she was pregnant.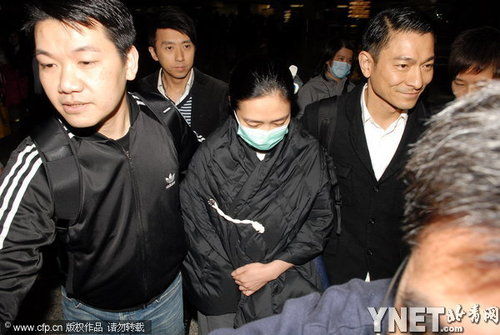 East Weekly pointed out that to prevent disturbance from outsiders, Carol will give birth in Malaysia, she could also received care from her family. Andy had already spent close to HK$30000,000 on a bungalow. However when the location of the bungalow was exposed, she seldom went back, therefore he spent another fortune to buy another bungalow in the Ampang Jaya area which is known for its good security, the neighbourhood consisted of wealthy families whom doesn't gossip much, it also prevent from paparazzi.
---