As the spokesman for OSIM uDivine massage chair, Andy Lau was in Taiwan yesterday for the press conference to celebrate the good sale, 25% higher than target. When talked about the allegations of Barbie Hsu's wedding, Andy expressed that he was not sure of the details but feel sorry that a happy occasion became like this! He exclaimed that he would not have a wedding.
When asked the criticisms on the wedding of Barbie Hsu and Wang Xiao Fei, it's because that no media reporting was allowed, however photographs of the wedding could be found in Mainland China's websites, thus suffered criticisms from the Taiwanese media.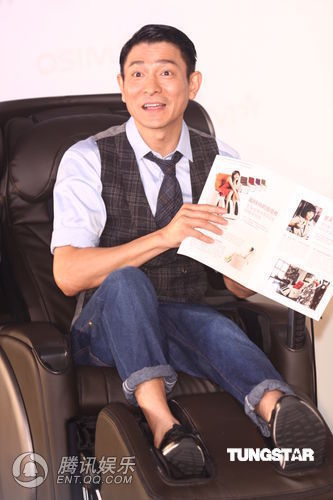 Andy spoke on behalf of Barbie: "Everybody has their own ways of doing things, as long as they're happy. I'm good friends with the Hsu sisters, when I saw her mother yesterday.. I feel sorry for her, it's her daughter's wedding, a happy occasion became like this…hope that everybody could slowly communicate with them, support her, because she just got married, don't be too harsh on her. I wish they will be blissful."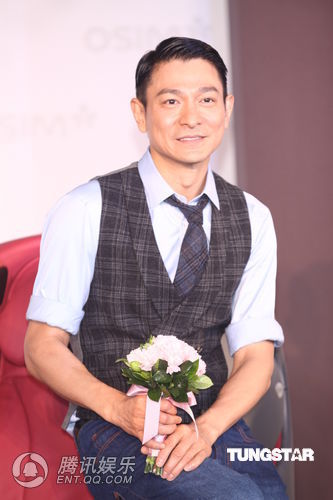 The media then asked if he is worried of his own wedding? Andy quipped: "No worries, there will be no wedding for me, just dining, very simple." It could be Andy feel that something is not right, because reporters continue asking if he had reach an agreement with his wife, he told reporters to treat that he didn't answer that question as he said: "Rewind, treat me didn't answer that question." But he quipped that he had not thought about his wedding and there could be a possibility that he suddenly wanted to held his wedding when he's 80 years old.
He said: "I hope that it would be simple, maybe when I'm 80 years old that I'll be high profile, but I don't know how to put it, thus it's better not to say so much. It would be troublesome when everybody is saying me low profile and I suddenly high profile." When reporters asked why did he avoid this question, he said: "I'm scared, not sure who's the good guys who's the baddies. I'll not talk about this topic, OK?"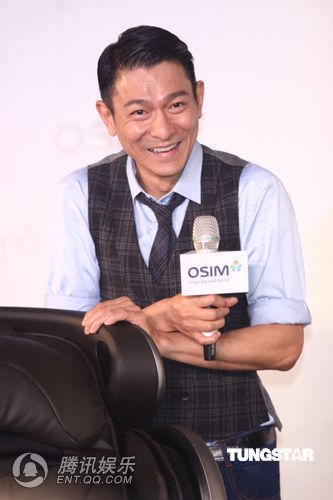 Andy then exclaimed that he crave for free space, he said: "I always wish that I could open my windows, but all my house's windows are shut, like a prison."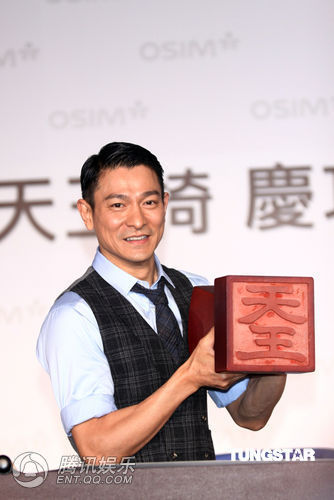 It is alleged that Andy received a 8-figure fee to be the spokesman of OSIM, Andy admitted that the fee he received is higher when compared to what he received for a film. He quipped: "Of course, I'm a heavenly king, be as its spokesman, naturally it will be heavenly price."
He expressed that he had purchased OSIM massage chairs for his parents in the past, of course he feel that uDivine is the best as he love the 3D massage effect as it feel like someone is hiding inside the chair doing the massage.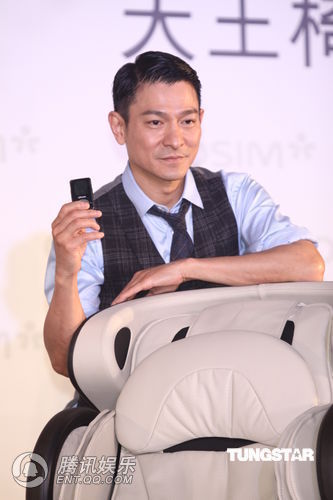 He said: "I especially love the massaging of my foot and behind the neck, the massage feeling on the butt is special, as if massage by a real person, feels itchy." Andy expressed that her mother always fall asleep while watching TV, sitting on the massage will help her exercise and improves her blood circulation.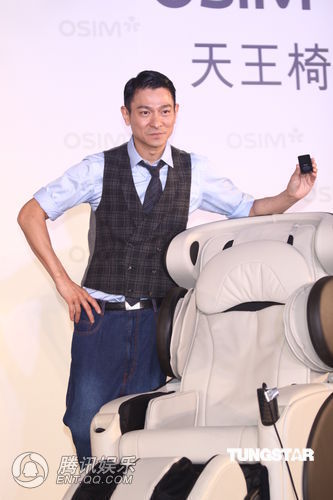 Andy has a busy schedule as he expressed that he would be busy with his concert tours, recording a new album to be released at the end of the year, he would also be collaborating with director Johnnie To and Sammi Cheng in a new film in July, he said: "I wanted to collaborate with Sammi in a music album, would try new things with her in films."
news and photos from: udn news, Apple Daily News Taiwan, Liberty Times, China Times, Macao Daily, Headline Daily, Wei Wen Po, Sing Pao, Sing Tao News, Ming Pao, Apple Daily News, Central Daily News, ent.QQ.com
---