Andy Lau will be staging his concert in Shanghai on 7 May as tickets started on sale last weekend. When reporters checked an auction website, it was found out that the first three rows tickets originally priced at ¥1680 is currently priced at ¥5800, three times the original price. It is understand that many loyal fans would not mind the cost to purchase the first three rows tickets in order to get near to their idol.
With regards to this, the organizer remind fans not to overspent and encourage them to spent within their budget, need not spent high price just to see your idol. Several fans also hope that Andy could add another show. It can be seen that despite 50 years old this year, Andy still have a lot of loyal fans supporting him.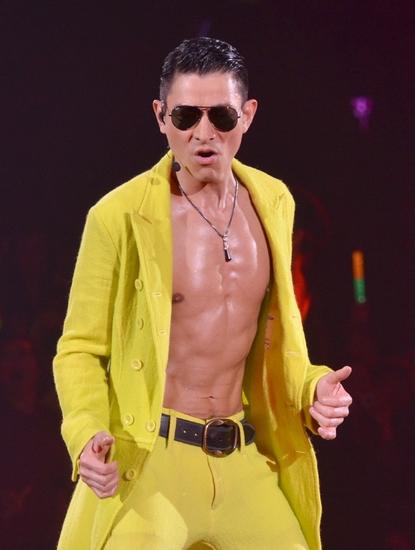 Thus is the highest price concert ticket being the best ticket? The nearer the better? The reporters approached professionals for the above question. All the professional expressed, according to their experiences in numerous concerts, it might not be the best to be near the stage, "Actually when you are nearer to the stage, the visual area became smaller, the stage in Shanghai will be much higher than ground level, those audience seated in the first three rows need to raise their heads. The sound effect would also be discounted, because the sound system need to take care of the audience on the platform." From the understanding of reporters, the best viewing area for the Shanghai concert would be between row 15-30.
Of course, many loyal fans would not mind spent lots of money to buy the tickets for the first three rows as they wanted to get close to their idol. However, the concert organizer suggested fans to spent within their means, "Actually some tickets on the platforms are not bad, example those on both sides of the stage because you would get warranty on the sound effects and view the whole concert at one glance."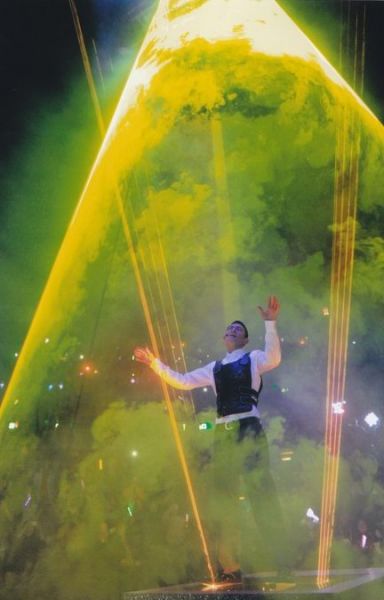 With regards to several concerts making use of group purchases to clear their tickets, the organizer promise that all tickets would be sold through normal ticketing sales, "Low price for group purchase is only for a short period, because this would not affect the reputation of the company and would not create any negativity for the singer who use concert to gather his popularity."
It is reported that within a week of the tickets going on sale, 40,000 tickets had been sold and many fans called in to ask if another show will be added. The reporters were told that Andy's schedule could not accommodate as another show could not be added like 4 years ago.
news and photo from: Sina.com, Liberty Times
---