On 14 February – Valentines Day, What Women Wants held its premiere in Hong Kong. Andy Lau, Yuan Li, Wang Ling, Wang Jing, Ma Shihui and Ouyang Miaozhi attended the premiere. Other than the first collaboration between Andy and Gong Li, it also gathered Yuan Li, Hu Jing and Banny Chan.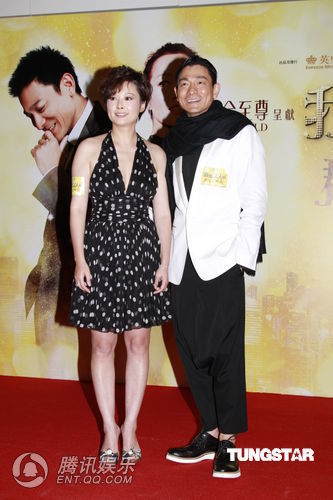 Andy dressed in black and white western suit, other than colors, the design is equally eye catching because he had another clothes on his shoulder which resemble "Batman". Whereas Yuan Li wore a sexy cleavage revealing dress, showing off her figure.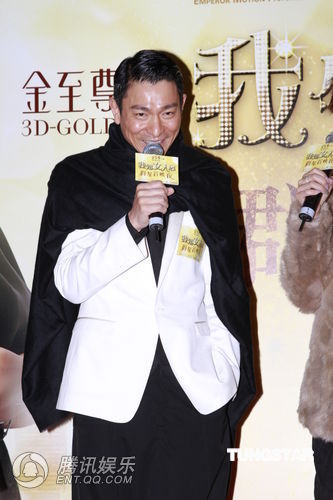 Normally Andy do not talked about his wife to the media, as the event was held on Valentines Day, of course such questions could not be avoided but Andy just skipped those questions. However, Andy expressed that love expression need not be on special day, actually it's also special on any other days.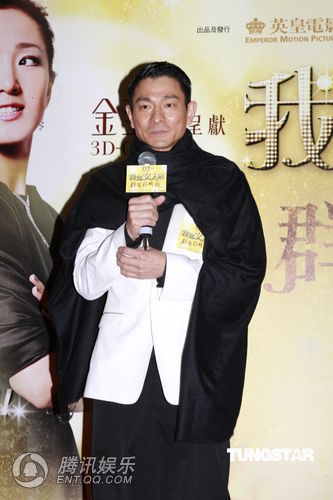 There was a kissing scene with Andy for Yuan Li in the film. With regards to this, Yuan Li quipped that she purposely NG thus she got to kiss Andy a few more times. Actually Andy and Yuan Li are not familiar with one another, both feeling embarrassed, they did not have any discussion and shot the kissing scene without any prior communication.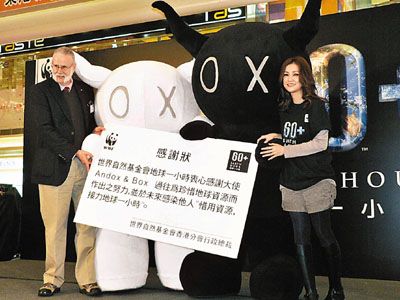 Meanwhile, Kay Tse and Andy's sons – Andox and Box attended the initialization ceremony of Earth Hour as they are the ambassador of Earth Hour.
news and photos from: ent.people.com, ent.QQ.com, yule.tom.com, ent.sina.com, ent.ynet.com
---