In far away South Korea, actually there are 80,000 Andy Lau fans. There is a news source yesterday that the enthusiastic Korean fans could take a private jet plane to Shangdong Yantai to watch Andy's concert. When reporter interview the person-in-charge of the Yantai concert, he said that he could feel the enthusiasm of the fans, he added that the concert fulfill the wish of all people for many years, he's confidence that the concert will be a success.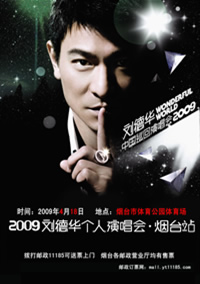 From our understanding, since Andy stage a solo concert in South Korea in 1993, 16 years had passed, the Korean fans missed him a lot. Andy also did not forget the Korean fans as he had earlier jet over there to promote his movie as he also take some time to meet hundreds of Korean Andy World Club members. Among them is a disabled Korean fan whom always wish to sing a duet with Andy, her dream came true at the gathering, during the photo taking with Andy, she took the initiative to kiss Andy, it was a touching moment. Andy expressed to the Korean fans that everyone is a member of Andy World Club, all should take care of one another, all of them should take care of this particular fan.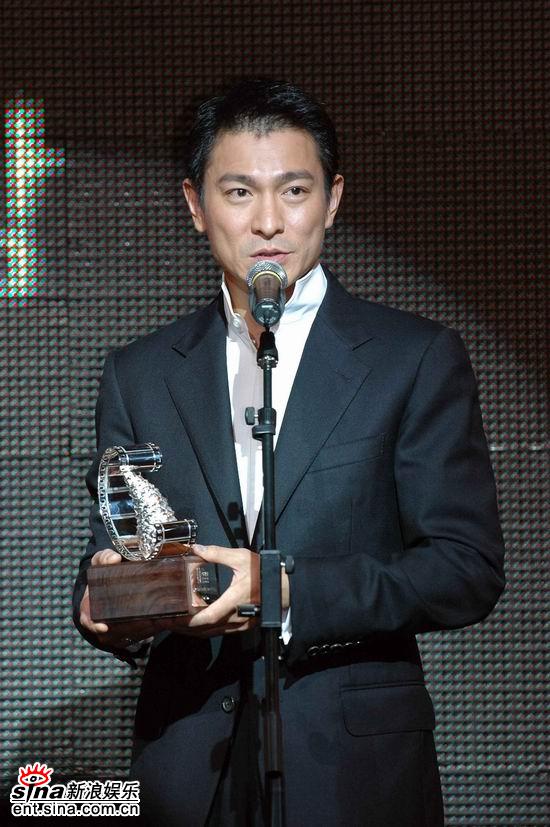 In addition, when Andy was awarded the Asian filmmaker of the year at the Pusan International Film Festival in 2006, he jet over to collect his award at the Asian Film Night and seize the chance to meet the fans. Being the first time in Pusan, Andy was loaded with work all day as the local and overseas media all wanted to interview him. Other than interviews, Andy don't even have time for meals as he had appointments to meet up with local and overseas film distributors. Andy wished to have some private time as he can go shopping, but the crew members turned down his request. When attending a discussion activity with Ahn Sung-kee, it attracted thousands of fans, when he return to his hotel, due to crazy fans, he was trapped inside the revolving door of the hotel.
Andy expressed that there is 80,000 AWC members in South Korea, in order not to disappoint fans, he would find time for a gathering to whichever country he went to work. Korean fans also adore Andy very much as several fans had formed a tour with plans of hiring a private jet plane to fly to Shangdong Yantai to watch Andy's concert on 18 April, they does not want to miss the chance.
news from: Sina.com
---