Andy Lau 2009 Changsha concert organizing committee started a count-down ceremony yesterday as it officially announced that the concert had entered the phase of 30 days count down. At the ceremony, "3 promises" were made as the concert will have "no free tickets, no staff tickets and no lowering of ticket prices".
After being reported by Hong Kong magazine that Andy will be getting married in early April, he currently did not comment on the allegation. With regards to news of the wedding, many netizens guessed that it would affect the Changsha concert. Earlier Andy had posted message on his website that he would only announce his marriage news to his fans. With regards to this, the organizer expressed that they are in no position to reveal anything on Andy's private life, but assure that the concert on 10 April will go on. Andy had also posted in his official website: "For the Andy Lau 2009 Changsha concert will not disappoint the Changsha audience as it will start on time, all audience should not worry."
For every Andy's concert, there will be heavyweight special performing guest, this time would not be exception as the organizer revealed to reporters: "This year's concert will have two male performing guests to show their support." However, no further details are revealed as it will be kept under-wrapped.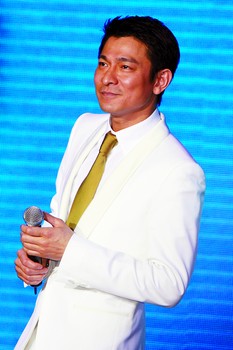 Andy will arrive in Changsha on 8 April for two days of rehearsing before the 10 April concert, he would leave Changsha on 11 April.
news from: hunantv.com, Changsha Evening Daily
---