Director Benny Chan brought along Andy Lau, Fan Bingbing, Nicholas Tse to promote Shaolin in Shanghai on 17 January.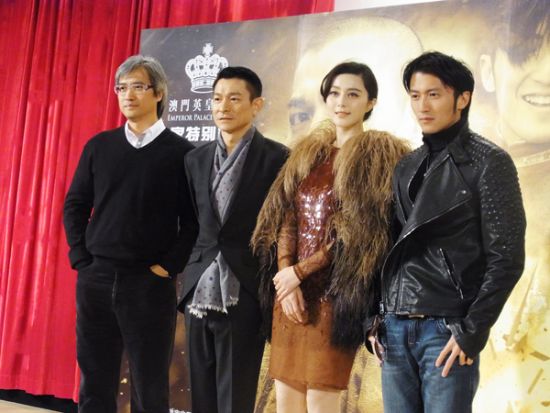 During the interview, the film was compared with 1982's Shaolin Temple, a confident Andy expressed: "It doesn't matter if people want to compare the two films, we can't help it, it's impossible if you wanted me to fight as well as Jet Li."
When asked that he had two films screened during the Chinese New Year, if he was trying to exceed Ge You, Andy said: "I'm scared of this, initially I did talked about this with him, both of us being actors had no control of when our films will be screened."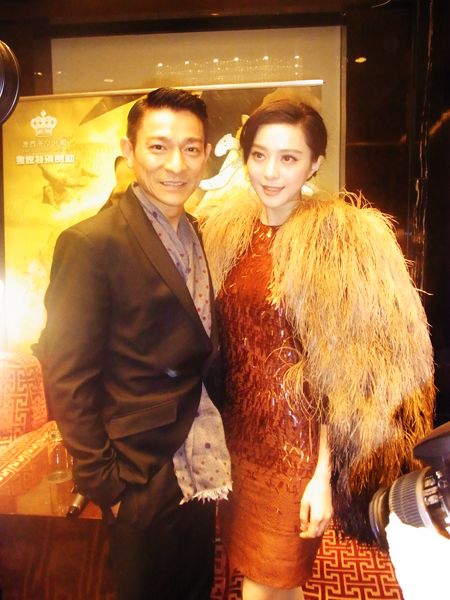 This is the third collaboration with Fan Bingbing after Battle of Wits and Future X-cops, Andy revealed: "We are not familiar with each other when shooting Battle of Wits, we didn't communicate much, Fan Bingbing was involved in the shooting of Future X-cops for a few days. The collaboration this time round is rather interesting, however Bingbing might complain me being too troublesome as I always approached her for discussion, we had a long discussion whether we should hug each other after shaving my head."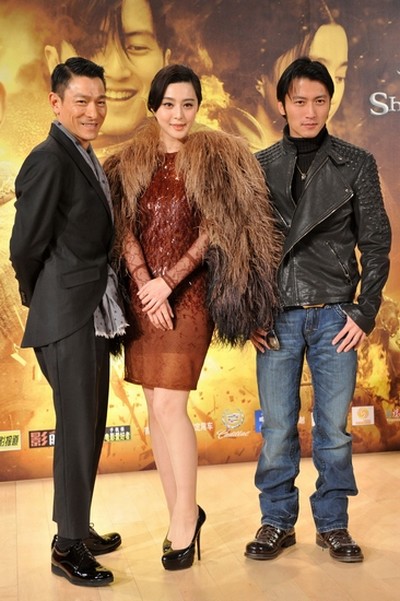 Meanwhile, Bingbing quipped that Andy is a "charging bunny", she said: "Andy is a role model that cannot be exceeded, he has his personal charisma, being a senior actor or elder brother, his professionalism is worth learning. He's always excited at the set, never see him yawn or unhappy, he also made people happy, I also didn't see when he re-charge himself." With regards to this, Andy quipped that he re-charged himself when he stopped work and sleep.
When asked if he would invite Bingbing as his concert guest, Andy said: "I will surely invite her." Bingbing quipped: "I will be hanging on wire to dance for him." She also added that she would be watching Andy's Beijing concert in April, when asked if she would buy the air tickets and rush for each concert, she expressed: "Since I gave my promise, I must do it, creditability is very important."
When said that her character has many breakthroughs, Bingbing expressed that her character is like the heart, the weak will touched people and she expressed thanks to the director: "The director gave is a lot of space, he gave us space to develop as it could allow us to concentrate on our character, many thanks to him." Benny Chan also recognize her acting, "It's very important that none of her scenes had been snipped, her every appearance is like giving Andy a needle." This being the third collaboration for Andy to be husband and wife with Bingbing, he quipped that heaven had gave him a good chance, he expressed that those who act as his wife will suffer, he had a family feeling when collaborating as husband and wife for the third time.
In Shaolin, Andy had several fighting scenes, when asked if he mind that people will compare him with Jet Li, he said: "No choice, it's impossible for me to fight as good as him, it doesn't matter if people want to compare, I have seen through all these." He also revealed that he wanted to be a director, "But the steps towards this had been slow for me, had many concerns. Actually Shaolin did approached me to be its director and I had a discussion with the production team for 2 months, but I still think that I could not manage as I'm afraid the script would not be good enough, thus the matter stopped there, one year later Benny Chan told me that he's shooting this film and approached me."
During the Chinese New Year, Andy will have two films namely Shaolin and What Woman Want to be screened, when asked if he wanted to exceed Ge You, he exclaimed: "I'm not that good, my films don't do that well in the box office, I'm also scared of this (2 films being screened at the same time), I did discuss this with him, as an actor we could not control when our film will open in the cinema."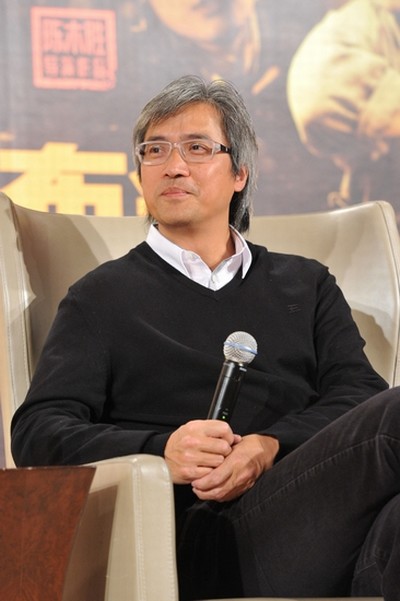 29 years ago, Jet Li's Shaolin Temple was popular throughout the world, attracted a total of more than 5 million audience. When asked if it would be compared with the 1982 Shaolin Temple, Benny Chan exclaimed: "I never consider this film as a remake, this is a brand new film. I won't take the old path, this film makes a breakthrough with its drama, putting the drama aside, the acting of Andy, Bingbing and Nicholas are non-traditional. I cannot shoot Andy as Jet, in that case the body doubles would be flying around, it would not look good."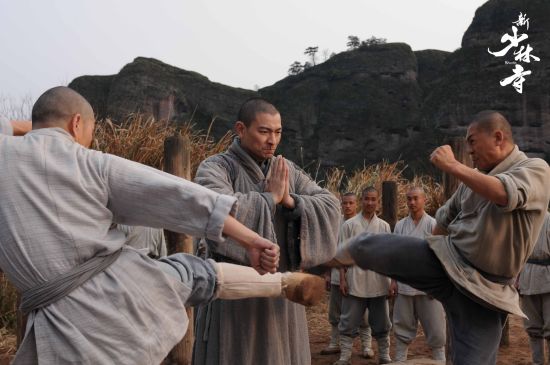 Benny introduced Shaolin has a differences in the first and second half of the film, "In the first half, Andy had yet become a monk, he's a villain, those the sequence would be more faster and had some violent scene." Till the second part of the film, Andy experiencing from "demon to Buddha", the characteristic of the film became softer, Benny feel that female audience would like the second part of the film.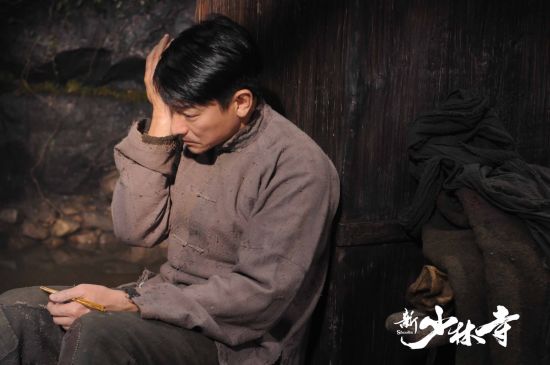 With the film opening in the cinemas tomorrow, the film company released the final trailer of the film, it has a running time of one minute. In this final trailer, its opens with the monks training in the snow, it reveal the triangle tangle between Andy, Bingbing and Nicholas. The trailer also revealed the battle scene inside the temple hall between Andy and Nicholas which Andy display his Shaolin wooden stick skills fighting Nicholas who was wearing dragon gown as he used a sword, in addition there is also scenes of Shaolin Temple being destroyed.
news and photos from: ent.163.com, ent.sina.com, yule.sohu.com
---