Newly crowned Best Actor Zhang Hanyu collaborate with Andy Lau in Look For A Star, the movie had collected more than a billion in box office takings in Mainland China, good reviews continues in Hong Kong, this film will open in the cinemas in Taiwan on 6 March.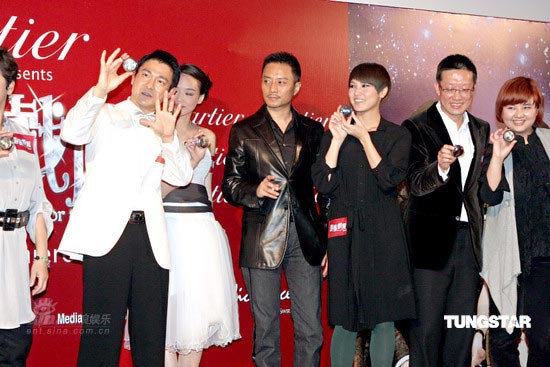 Although Zhang Hanyu and Andy had collaborated in A World Without Thieves where one is a policeman and the latter as a thief, Andy was moved by Zhang Hanyu's enthusiasm in acting thus he highly recommend Zhang Hanyu to join the cast when collaborating with Andrew Lau in Look For A Star. Zhang Hanyu is always a hardman in the silver screen, this time round he show off his gentle side in Look For A Star.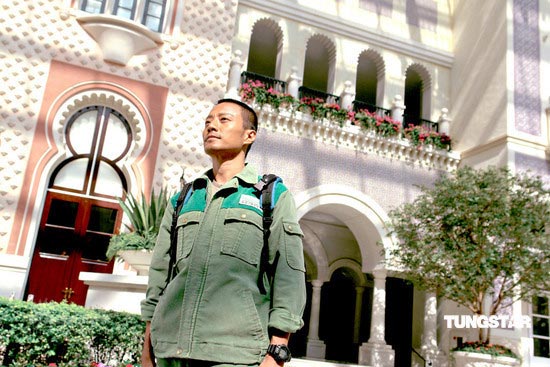 This is the first time Andy collaborated with the newly crowned Best Actor, this can be considered as one of the highlights of the movie. With two best actors in the cast, this movie manages to collect billions in Mainland China box office takings, meanwhile the tourist spots in Macau has become more popular because of the movie which made Macau looked so magical.
During the shooting of the movie, Zhang Hanyu initially addressed Andy as Mr. Lau, due to the shooting they had become familiar with one another and Zhang Hanyu started to addresed Andy as "Wah Zai", however Andy addressed him as "Justice Bao" due to his tanned skin.
news from: Sina.com
---