The year's major kung-fu film Shaolin would open in the cinemas in January 2011 nationwide. The film gathered Hong Kong action film director Benny Chan, action director Cory Yuen, with a cast of Andy Lau, Nicholas Tse, Jackie Chan, Fan Bingbing, Wu Jing. It's the first time since Andy and Jackie collaborate since Island of Fire in 1990, thus this film capture the attention of the media.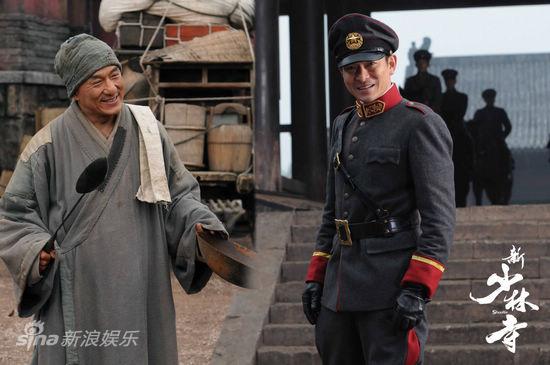 Twenty-one years ago, Andy Lau, Jackie Chan, Sammo Hung and Tony Leung Kar Fai collaborated in Island of Fire. Since then, because of their different film genre they did not get a chance to collaborate again. However, this film – Shaolin managed to bring these two superstars Andy and Jackie to collaborate again, however this time round, they switched positions.
It is said that Andy's general character was betrayed by Nicholas Tse resulting to him losing his wife and children, he went into Shaolin Temple to become a monk, initially hope to gain revenge after mastering kung-fu. Unexpectedly he gained enlightenment from the cook (Jackie) whom has high knowledge in Buddhism but does not know kung-fu.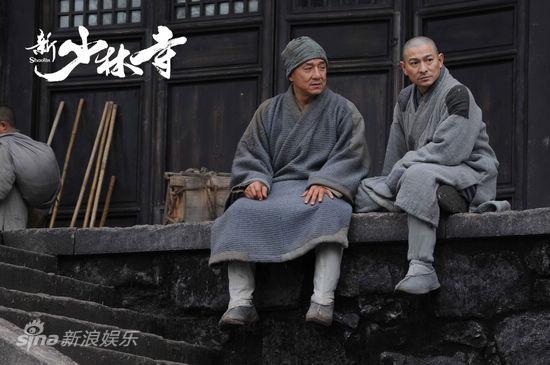 This time round, Andy made a breakthrough of his usual screen image, he was a handsome general whom had exciting fighting scenes against Nicholas and Wu Jing. Andy specially spent three months to practice Shaolin kung-fu as he managed to show off his realistic Shaolin's 7-Star Fist. As Andy was too concentrated in the shooting, he got injuries in his right fist and legs. With regards to Andy's kung-fu, Jackie exclaimed that Andy is a fast learner and able to become an action star, he has his own fighting style.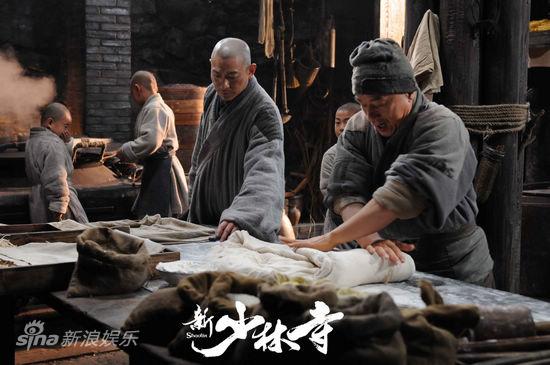 Jackie whom always fought on the silver screen is a monk whom only knows cooking, he's not involved in any action scenes, all his scenes are talking, he even had a deep friendship with Andy. With regards to this, Andy quipped: "I already fought Jackie in Island of Fire, but I still does not dare to fight with him, I did have discussion with him during shooting, Jackie does not fight at all, we did not fight in Shaolin, not even a punch." When talked about his character, Jackie expressed that he had gained a lot: "In the beginning feel that I don't know kung fu, I master the kung-fu of cooking, I'm good at making buns."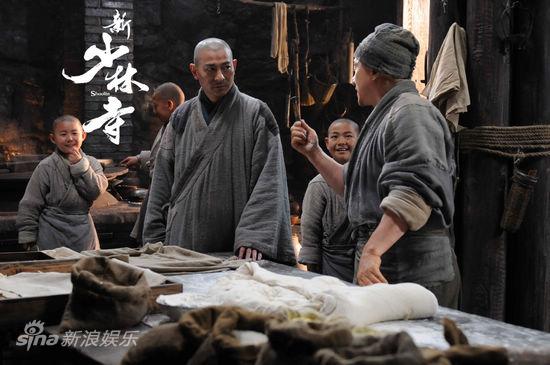 When talked about their relationship, Jackie said: "Although we did not collaborate in films, but we would meet up during charity events and matters of the guild, so we met all the times." A mischievous Andy then said: "Jackie is good in the non-fighting scenes, he did not require me to give him tips at all."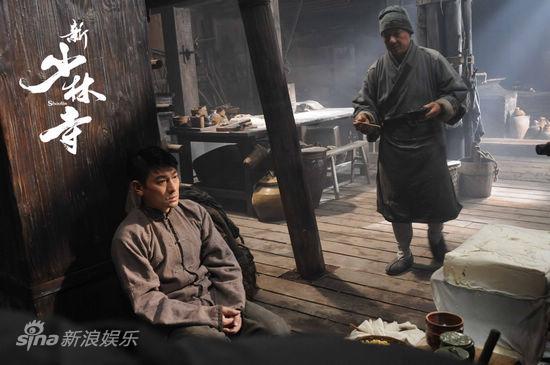 When talked about his cook monk character, Jackie revealed that he learn some cooking skills from his father, he also showed off his cooking skills in A Nice Guy and Wheels On Meals, however this cook monk character still has some difficulties for Jackie, "I made a lot of noodles today, it isn't hard for me, cooking is another kind of kung-fu. I'm also good at changing the actions in cooking into kung-fu. The most difficult is when I need to say out those dialogues which are like sutra I'm making noodles or frying vegetables." Andy also revealed that Jakcie was very popular among the children, "He would fry fish for the children, I had yet tasted his cooking." It is said that both of them had no airs as htey mix around with the little monks. Andy also became the "king of children" by helping the little monks to choreograph dance.
However there is some accident for this hard-to-come-by collaboration of the two superstars, it is said that other than shooting Shaolin, Jackie is also busy shooting Zodiac, "I agreed to be cast in this film, since I gave my promise, I just cameo in the film!" Thus this is the collaboration of two superstars, although it took 20 years. They kept chatting with each other at the set, Jackie also witness personally Andy shaving his hair for the film, he sing praise of his professionalism: "He's still so professional after a heavenly king for 20 years."
news and photographs from: Sina.com, ent.163.com, yule.sohu.com, ent.QQ.com
---