What Women Wants, a joint production of PolyBona Film Distribution Co., Ltd, Paramount Pictures, China Film Group Corporation, Emperor Group and DMG Group held a press conference and world premiere of its trailer in Beijing. The main cast Andy Lau, Gong Li and director Chen Daming attended the event.
This is the film's second press conference, the first was to announce that the film had start shooting where the chemistry between Andy and Gong Li was shown as they hold hands during their entrance. This time round, when talked about their collaboration, Andy used "dream comes true" to describe it.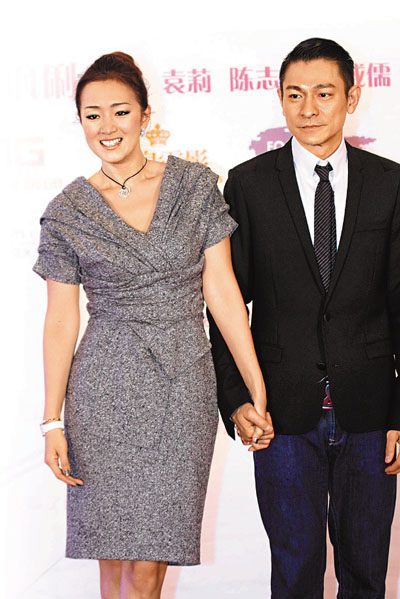 Andy revealed that he had been "thinking of Gong Li days and nights" for 20 years, he finally got to collaborate with her.
The superstar charisma of both Andy and Gong Li shined at the press conference, this film is their first collaboration, Andy recalled his first time seeing Gong Li, he said: "I remember when I first saw her, she was wearing branded clothes but eating dumpling noodles, I was shocked, there's such a beauty! I had been anticipating to collaborate with her, who knows I waited for 20 years, thus this matter tell everyone a meaning, one must have dreams in order for it to come true!" Those present burst into laughter.
When asked what he was feeling when he see Gong Li now, Andy said: "Gong Li is more pretty now, my heart will beat faster when I see her!" Meanwhile, Gong Li took her hats off for Andy's acting as she had always admired him, she was so agitated to be able to collaborate with him! Gong Li said: "That time, I knew that Hong Kong actors are different from Mainland China as they are trained from acting training classes, I was shocked because he managed to act so well."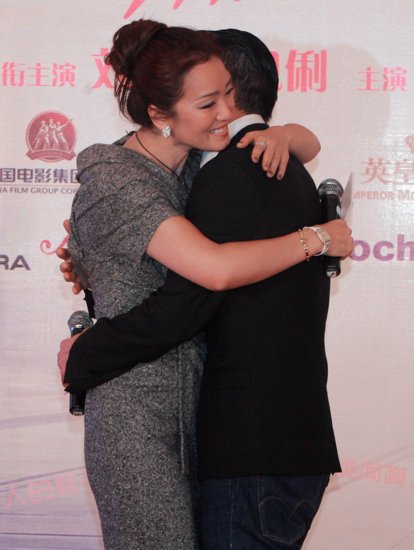 Both of them re-enact scene from the film as Andy sang an English song for Gong Li, a delighted Gong Li gave Andy a hug.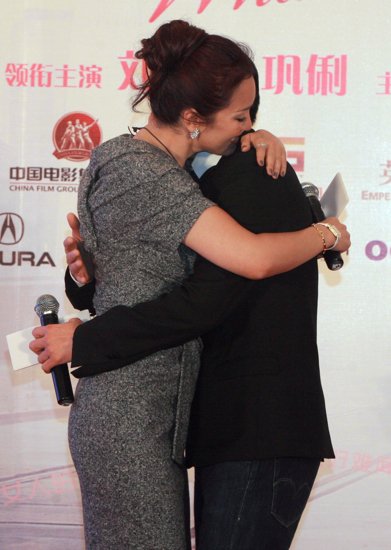 Andy is an advertising firm manager whom accidentally got the ability to read women heart as he could listen to what women were thinking. The compere asked if Andy really have this "heart listening" ability, how would he feel, Andy appeared a little embarrasses and replied: "I feel that to be able to read women heart is complicated, women are like searching a needle in the sea, I rather not know what they are thinking!"
In order to promote the film, Andy said: "If a man wanted to know how does a woman's heart looked like, then go watch this film, if woman wanted to know the outcome when your thoughts are being known, also go and watch this film."
In the trailer, in order to understand woman's thinking, Andy even dressed up as a woman to experience life as a woman as he wore black fishnet stockings, applied lip sticks and manicure, it brought the most laughter. Andy quipped: "It's all Gong Li's fault." Gong Li is Andy's superior in the film, she allowed Andy to wear fishnet stockings and applied lipstick in order for him to understand woman's thoughts.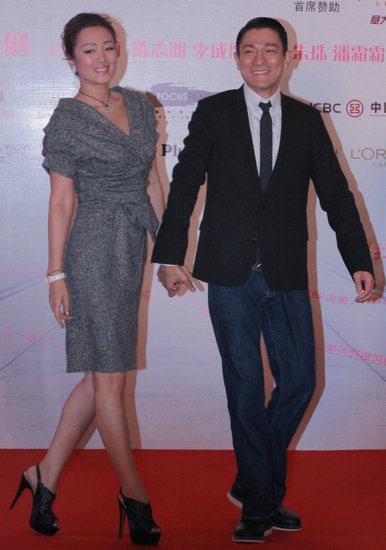 Since Running Out of Time, Andy dressed up as woman again, when asked what he has to share, he quipped "only my body is not fat will be fine", he added "I have what all man has". Andy recalled that when he dressed up as a woman and appeared in Running Out of Time, everyone in the cinema burst into laughter, when asked if he's afraid that people would comment that he's too sissy this time round, he replied: "What to scare of?" He added: "This is a comedy, I can give it another try. Initially I thought of pitting myself against Gong Li."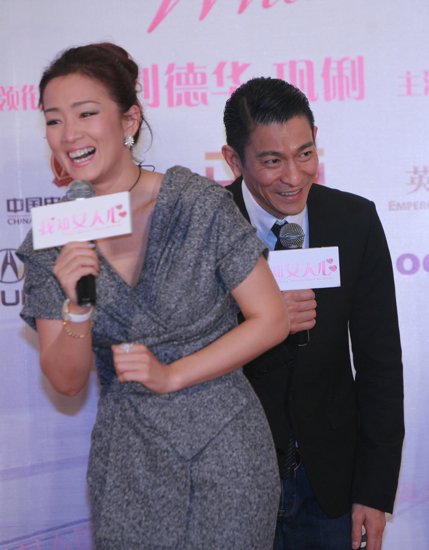 As the film is adapted from Mel Gibson's What Women Want, comparison would be un-avoidable, Andy exclaimed that of course there would be pressure, but the adapted version had added more current topics thus he believed that it would break away from the original.
It was announced that the film will open in the cinema on 3 February 2011 which happens to be the first day of the Lunar New Year.
news and photographs from: Wei Wen Po, Headline Daily, Macao Daily, Hong Kong Daily, Sing Tao News, Ming Pao, Apple Daily News, ent.163.com, yule.sohu.com, ent.QQ.com, yule.tom.com
---