Andy Lau was interview by i-Cable TV's Anchor Reception Room. Recently Andy's wedding has become the hot topic as he said if there is a character called "Andy Lau", he would already got married and have children but does not know how to balance his life after marriage. He once again stress that if he is to get marry, he would announce it as getting married and have children would never be a secret to hide. He said: "I would rather me without a job and success, I also don't want to have allegations, meanwhile Andy Lau is a character, I should have got married and have children, however if I was to get married one day, I will surely announce because getting married and have children is not secret that can be kept under wrapped." He quipped: "Everyone don't hate the woman behind Andy Lau, because it will be very tough for her."
Andy had different experiences in his singing and acting career. He talked about in those many years back, TVB gave him supporting roles instead of leading roles, he destroy props in the studio and played "you can't find me" missing game for 2 weeks thus he was put into cold storage for 9 months, he blamed himself for his childish actions as he does not know the authority of the TV station has.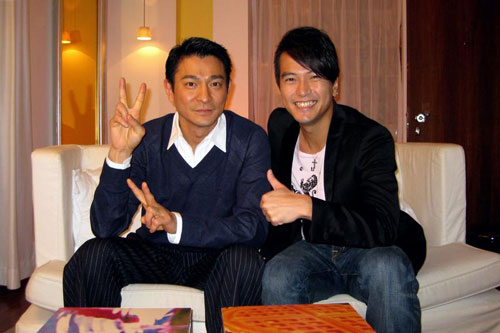 When talked about movies, he only collaborated with director Wong Kar Wai twice and never collaborate with him again, he explained that he lacked security when collaborating with Wong Kar Wai. He blamed himself being not a natural born actor as he could not grabbed hold of feelings thus would not know what next step Wong would make. He said: "I hate myself for not able to grabbed hold the feeling of time, I'm not a natural born actor, my acting improves with hard work and help, thus I need script to get myself prepared, I'm afraid of those what's the next step atmosphere."
He revealed that he once told Wong: "You can look for me to collaborate if one day you would to change your style."
With regards to him absent in Commercial Radio music award ceremonies for 10 years, he was given disdainful look by other singers' fans, thus leave him a bad impression, to prevent his fans from getting embarrassed when attending the ceremonies to support him, he rather absent himself. He quipped that he was not as strong as everybody thinks, actually he's very weak.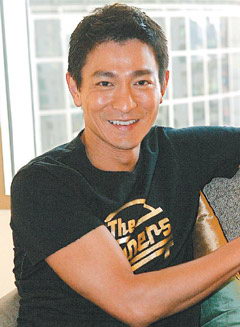 The reporter of Taiwan's Apple Daily News called Andy's management company to rectify the allegations of Andy getting married. In the past, the comapny gave firm answers like "Impossible!", "No answer!", however this time round they gave the answer: "How did you get to know about this?" and "This is private matters of artiste…", they have reservations instead of denying the allegation.
news from: Ming Pao, Apple Daily News, Headline Daily, Apple Action News, Sing Tao News, Wei Wen Po, udn news
---