Detective Dee and the Mystery of the Phantom Flame which will open in the cinema on 29 September in Mainland China, Hong Kong and Taiwan on the same day. Since the first day of shooting, the image of Carina Lau's Empress Wu was kept secret, this made outsiders curious how director Tsui Hark's Empress Wu looked like. After the release of the making video, the image of Empress Wu is revealed in the latest released posters. According to the crew members, there are at least 40 different images for the 5 male cast, 5000 costumes. The film's costume designer Bruce Yu expressed that other than referring to the wall drawings in Dunhuang, the costumes and makeup are also reference with world's top-notch designers John Galliano and Alexander McQueen in order for audience to witness the most glamour Tang dynasty.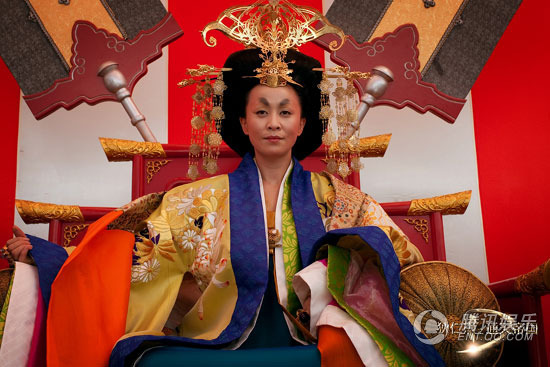 Among the images of Carina, the Empress Wu image on the soldier training square caught the most attention. In that scene, Detective Di Renjie met Empress Wu for the first time, when holding the examination for the martial arts scholars, in order to display the charisma of a female emperor, the shooting sight, makeup and costume must be elegant. Bruce exclaimed that he specially wanted Carina's hair to be tied high and wore a multiple layers costume, there are 4 layers to the costume, every single layer is 4 layers material in order to show off the strong charisma of Empress Wu. Carina also need to shave off her eye brow for 2 months in order for the change of eye brow for different scenes.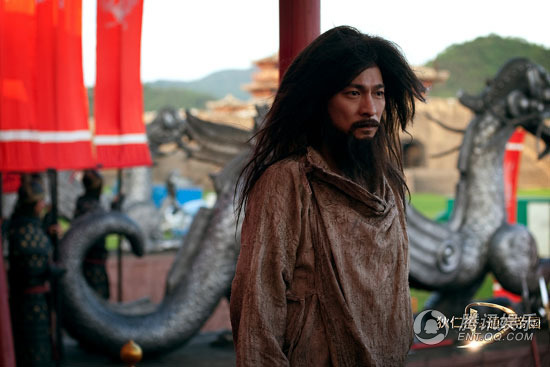 According to Andy whom partner Carina in the film, the temperature was as high as 42 degrees during on location shooting. Every crew member was drenched in sweat, the actors must withstand their thick costumes to continue shooting. It was a unforgettable when shooting the examination for the martial arts scholars scene. Andy recalled: "When I was shooting the scene with Carina, she was seated in the same seat throughout the whole day, she did not move at all. When I was in the just released from prison Di Renjie image, due to the thick and heavy hair and mostache, wearing prisoner costume with chains, I'm drenched in sweat.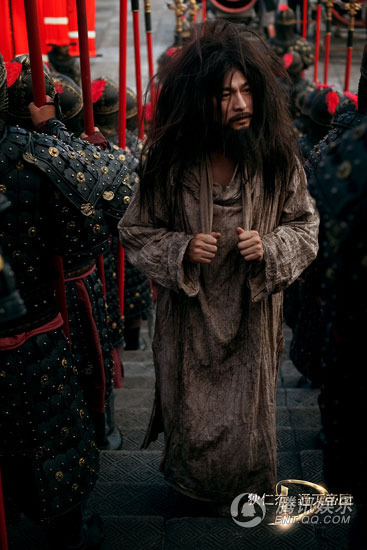 Despite Carina's costume was so many times thicker than mine, but she still could sit steadily on the dragon chair without any sweat on her face, she later revealed to me that she used her determination to fight the high temperature, on seeing how professional she is, I was so touched and accompany her."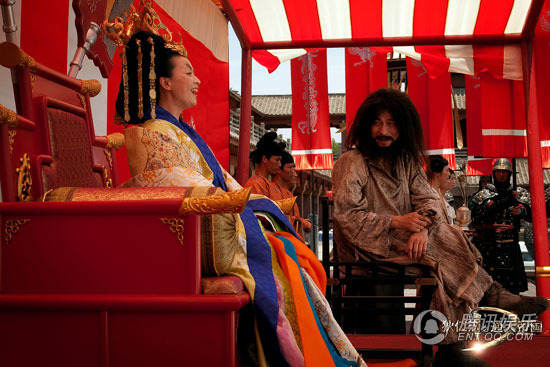 With regards to this, Carina explained that to the heavy head gear, her neck will be aching after shooting, but she still enjoy the shooting because she donned different image in different scenes.
news from: Apple Daily News, Wei Wen Po, udn news, Ming Pao, ent.QQ.com, ent.163.com, yule.sohu.com
---