After experiencing the poor box office taking of Future x-cops, Andy Lau made a return to the love story genre. Earlier reporters was told that the shooting for 'Wo Zhi Nv Ren Xin' had started in Beijing, it's alleged that the female lead was changed from Fan Bingbing to Gong Li and the addition of Hu Jing.
After shooting for a few days, the reporter finally found out that there will be location shooting at Beijing 798 Art Zone thus the reporter reached there in the morning and discover that shooting will be carried out in one of the bars as a vehicle was parked in-front of the bar, it was said that Andy was doing his make-up in the vehicle. From the windows of the bar, the reporter discover that Hu Jing was doing her makeup inside the bar. It is said that Hu Jing would be Andy's wife in the film, it would be her first film after giving birth.
Around 9AM, Andy who is in a good mood came out from the vehicle, he even "say hi" to the camera of the reporter, he then walked into the bar.
Andy will be a advertising company executive in the film, he wore glasses and was wearing a blue shirt, he looked the same as himself as he return to his handsome and experience look. On the day of shooting, Andy and Hu Jing sat at a table next to the glass window, they seems to be discussing something, at times they looked at one another, as they are husband and wife in the film, it seems that they were shooting scenes of them dating.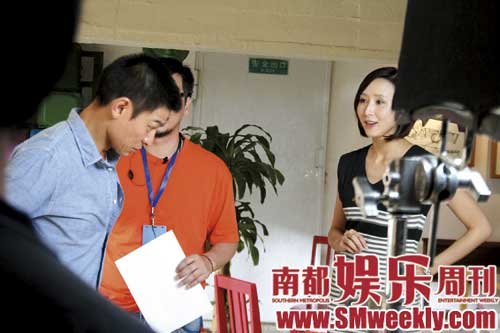 Both Andy and Hu Jing had many scenes together, they ended up in divorce after some dispute. Andy did not lost his feelings for Hu Jing until he met Gong Li.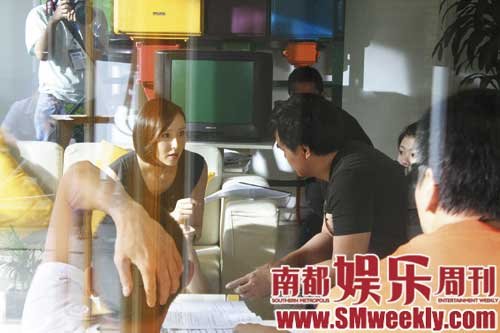 It was a relaxed shooting and there seems to be some chemistry between Andy and Hu Jing, they appeared to be familiarise with each other as they had lunch together and during rest time they also chatted with each other, without notice the shooting was completed.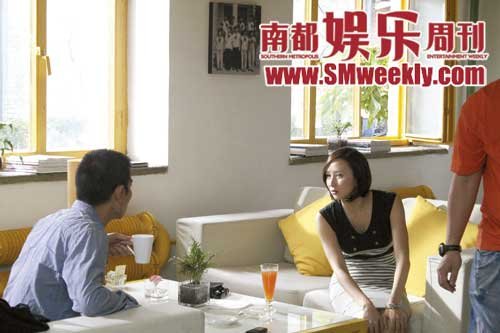 Actually this is not the first time Hu Jing collaborated with Andy as she was signed up by Andy's TeamWork after she graduated from university, they collaborated before in a motorcycle commercial but just do not have the chance to collaborate in a film.
The reporter was told by an insider that other than working relationship between Andy and Hu Jing, they seems to be relative-related, because Hu Jing's husband is Zhu Yao Xiang – a leader in the funeral business in Malaysia, Andy's wife Carol Zhu Liqian being the daughter of a wealthy family in Malaysia, Carol and Zhu Yao Xiang are said to be distance relatives because their surname "Zhu" ancestors are from the same family whom came to venture in Malaysia some 100 years ago. It is also said that Hu Jing invested in the film and played a part in casting Andy in the film.
After lunch, it was the shooting of a scene involving Andy only and it was carried out in a room decorated as a bridal store. Andy changed into a jacket, from the story of the film, it seems that Andy is the best candidate for the film, and he also seems to be full of confidence for the film.
After shooting had ended, Andy and his assistant went back to his high-class hotel-style condominium. The reporter found out that the many showbiz personals stayed in the condominium and is expensive, there is a possibility that this is one of the property that Andy owned in Beijing.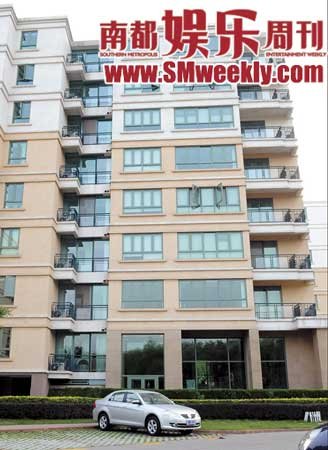 After several days of shooting, there is still no sight of Gong Li, the reporter understand from crew members that Gong Li had yet signed the contract as she had high expectations of the script as she request the scriptwriter to change the script until she is satisfied, the script had been changed more than 10 times and Gong Li is still unhappy with it, therefore the casting of Gong Li in the film could not be confirmed.
news from: ifensi.com, ent.qq.com, yule.sohu.com
---