After the first trailer release that send fans in Mainland China crazy, Huayi Brothers production directed by Tsui Hark Detective Dee launched another "attack" as it revealed a brand new international poster and trailer at the 63th Festival de Cannes. What caught the eye is the new design concept, the trailer displayed its exciting story, outstanding special effects and special Oriental favors that resulted in a buying spree in Festival de Cannes. Within a short 3 days, 4 European and 7 Asian, a total of 11 countries had bought the distribution rights, together with After Shock to help Huayi Brothers to distribute its Chinese films outside Asia. With regards to this, Tsui Hark whom is currently busy with the special effects scenes post production expressed: "Detective Dee should list his name as one of the world's famous detectives, I hope that this film will allow audience of different cultures to enjoy Detective Dee's outstanding way of solving cases and charisma."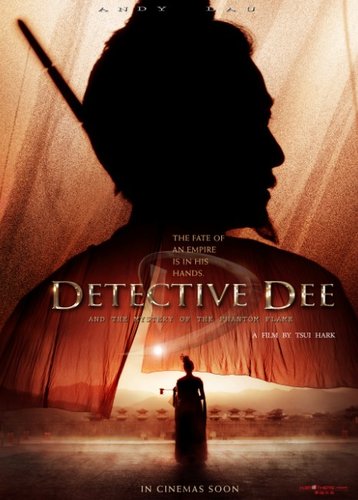 The film Detective Dee which was currently in post production is still having the "top secret" status, but it's already catching the international media and film distributors' attention. Tsui Hark is well known overseas, Huayi Brothers had produced its promotional clip and booklet in last year's American Film Market which spurned the interest of those film distributors whom had bought his films to remember the success of his films, many European film distributor still willing to pay a high price for the film despite the current economy downturn as they pit high hopes on the box office taking of this film.
It is said that director Tsui Hark is the idol of many overseas filmmakers, Richard Taylor whom was in charge of the special effects of Avatar once revealed himself as a super fan of Tsui Hark, A Chinese Ghost Story is one of the most beautiful film in the world, Tsui Hark is also the first in Hong Kong movie industry to be a Festival de Cannes judge. In recent years, Tsui Hark kept trying different genres of films, in Detective Dee, he return to his period wuxia and magical genre which he is good at, his artistic imagination talent, in addition to Chen Kuo-fu spending 10 years on the script, Sumo Hung as action director, Andy Lau and tony Leung Kar Fai's international fame from House of Flying Daggers and Lover, many film critics are waiting with excitement for Detective Dee to open a new dimension for Chinese film. For this Festival de Cannes, film distributors are full of confidence for Detective Dee, within a short period of 3 days, contracts had been inked with film distributors from England, France, Yugoslavia, Korea, Singapore, Malaysia, Indonesia, Thailand, New Zealand and Australia.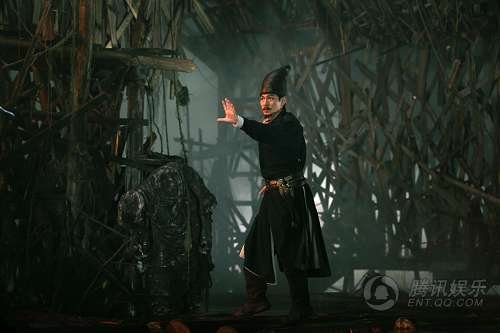 When told of the good news, Tsui Hark expressed: "World re-owned detective Detective Dee and China's only female Emperor Wu Zhetian, they appeared in the same dynasty, two historic characters appeared together in this film, the mystery and unexpected fit our detective story. Detective Dee Ren Jie should have an important position in detective's history, I hope that with this film, it would allow audience of different culture to enjoy how he solve cases and his charisma." He also revealed that currently the film is undergoing post production, "We're currently working on it to perfect all special and shattering scenes, as the creator, myself and the crew are all excited, anticipating that the story of Detective Dee to shine on the silver screen. There are still 3 months to September, it's close."
The earlier released trailer received strong responses from most fans in Mainland China, many audience expressed that they witness signs of a Hollywood major production and wuxia classic. During Festival de Cannes, the film's international poster was also revealed. In the new poster, an image of Andy Lau's Detective Dee is floating on the curtain, it's full of Oriental and mysterious feel, thus attracting the attention of many film distributors.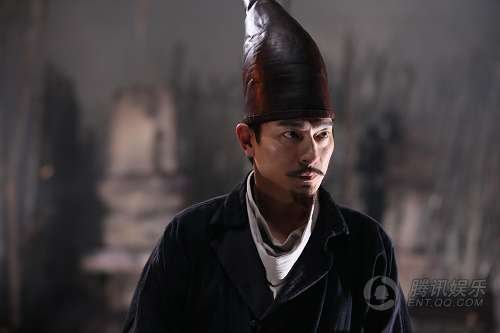 Although the international poster did not show the face of Detective Dee, but from the weapon on his back and his moustache, his charisma of "all rounded detective" can be seen. Script writer and producer Chen Kuo-fu said that this detective Dee is not "mainstream", "His eyes are not mainstream, his way of looking at things is not mainstream, he could forgo everything but deep inside his heart is still traditional and loyal, he has a belief for his country and its people. His charisma can win all audience."
Detective Dee boast a cast of Andy Lau, Li Bingbing, Carina Lau, Tony Leung Kar Fai and Deng Chao, every actor had a breakthrough in the film. Especially being the first collaboration between Andy and Tsui Hark which fulfill their wishes, those audience whom love them would be waiting with anticipation for the film premeier on 23 September.
news from: ent.QQ.com
---