Recently several artistes gave insights but does not dare to confess. Earlier Yuen King Tan said in a radio station that a male actor is a lecher magician, Ella Koon said that male actors had plans to molest female actors, however both denied their words.
In the Club Sparkle telecast yesterday, Sandra Ng said that there is a "stamp collector actress" in showbiz as she like to go to bed with famous artistes, among the four heavenly kings, she managed to bed all except Andy. However Sandra deny the existence of such actress.
In the Club Sparkle telecast earlier on TVB, she invited Andy Lau as her guest. In the program, Sandra and Andy discuss about the love interest of actress, among them is a "stamp collector actress" who like to go to bed with popular actors, she added that among the 4 heavenly kings, she had collected three except Andy.
In the program, Sandra said: "Actually I personally hear about it, some actresses also told me before, she love Andy Lau. She really gave you chances, tips, even leave the room door open." As per what Sandra is saying, the hobby of going to bed with male artiste is like "collecting stamps". In addition, Sandra revealed: "Really someone told me that she had collect 3 of the 4 heavenly kings, except Andy Lau!"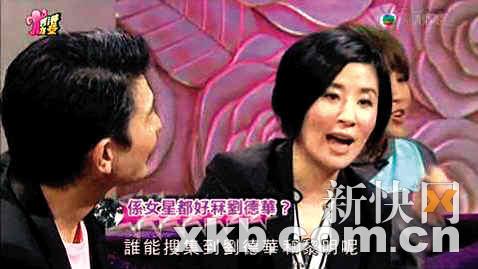 Andy then asked Sandra: "So who had not collected the 4 of us? You tell me!" Sandra did not say out in public as she whisper into the ears of Andy.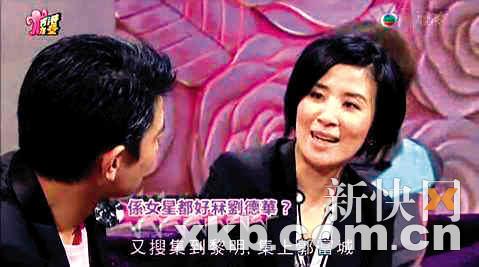 Upon hearing Andy exclaimed: "Wah!" and burst into laughter as he said immediately: "So after this program, I'll straight away go and look for her to allow her a full collection!"
When such news broke out, those actresses whom had collaborated with the 4 heavenly kings become suspects.
In Sandra's radio program Wa! Wa! Wa! last night, she took the initiative to talk about the same issue as she forgot what she had said as she quipped that she's just talking about acting. Sandra said: "Both of us is just putting up an act, it's all fake because Andy is so clean all these years, he has no allegations, Jacky Cheung is also clean, no affairs for so many years after marriage how would he be collected by an actress. I know many people will discuss about this matter, everybody came to help me, actually there is no such matter nor this person, I also wish to collect stamps, of course I want to collect the stamps of the 4 heavenly kings, this is just one tactic of doing interview, it's a joke, that stamp collector actress is me."
news from: Apple Daily News, Ming Pao, Sina.com
---