Singapore's girl group BY2 was once alleged to be Andy Lau's alleged daughters, Andy finally got to meet with BY2 in TVB's Jade Solid Gold (JSG) recording two nights ago, other than taking photographs together, Andy also sing good praise of them.
With regards to the recent "Liu De Hua vs. Liu De Hua" incident, Andy's company released a notice that they are redrawing any copyright injunction request.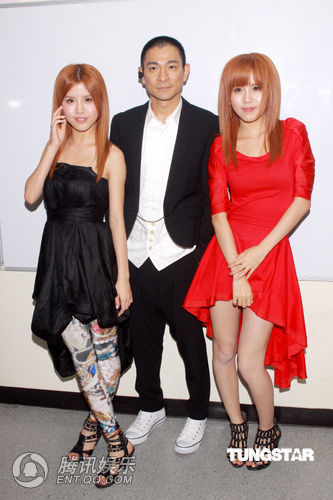 It was alleged last year that BY2 were the alleged daughters of Andy, when Andy attended the recording for JSG recording, "father and daughters" finally appeared on the same stage. When asked about the allegations, Andy not only took photographs with BY2, he said: "I finally got to meet them today, I feel strange about the allegation, but the problem does not lies with them, the newspaper made a mistake, they also do not know why there would be such reports, how old are them? (18 years-old) Hope they could continue to work hard."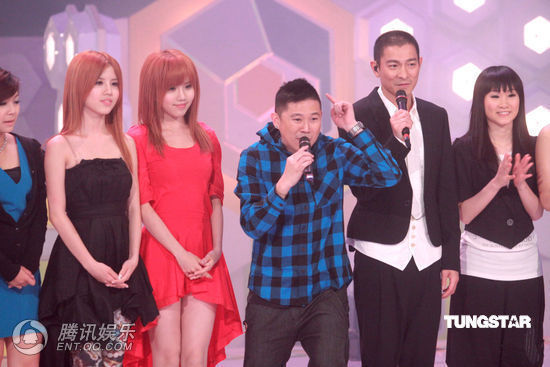 Andy was recently awarded World Outstanding Chinese and University of New Brunswick Canada Honorary Degree, Andy is very delighted, actually he know the news much earlier but he did not dare to reveal, it a pity that he had work on the World Outstanding Chinese presentation thus unable to receive the award in person, but the award had been delivered to him.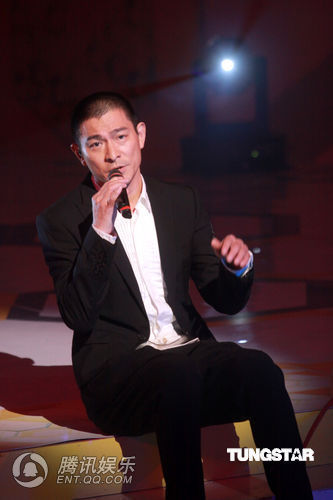 When asked if the award would add pressure on him, Andy replied: "They gave me the award because of my past performance, hope that I can maintain what I did in my career and society, hope that I can spend more time on charity works for the disabled."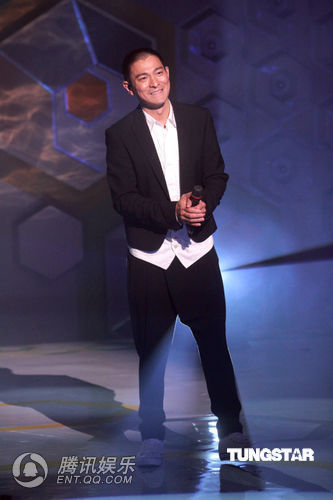 With regards to reports that he was initially given a villain role in Shaolin but he does not want to be a villain and he went on to shave his head in order to force the director to change his role. Andy expressed that he also read the report and wanted to explain but nobody would believe him, thus he would not be giving any answers, if there is any questions, the media can ask boss and director Benny Chan.
When asked if it's really the case when he first receive the script, Andy said: "My character is always like that, a villain convert, from the first day of shooting, I did ask Benny Chan if I can excuse from shaving my head, because I have another upcoming film 'Tou Ting Nv Ren Xin', but the director told me that my character became a monk is a plan, thus I asked him to finish the script to show me. I do not know why such reports came out."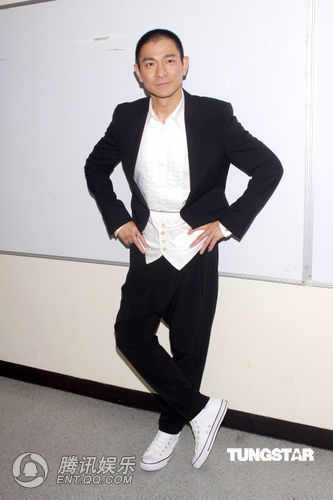 BY2 expressed that they first saw Andy at the World Expo 2010 opening but this is the first time meeting him face-to-face, they feel that Andy is very friendly, because he greeted everybody when he arrived, hope that they could collaborate with him. When asked if they feel embarrasses in meeting Andy after the allegation, they said: "We are embarrassed in the past, he should have forget about it, we are not close to him, thus when we saw our photographs being said to be his alleged daughters, we were afraid thus we were nervous to meet him today because he's a heavenly king, (Will you address Andy as father?) It's strange, we would not, we thought of it, our father's surname is Bai and he's 10 years old than Andy."
"http://img.hkheadline.com/headline/news/100508/wnep40p01b_sm245.jpg" />
With regards to Andy's Mainland China company wanted to sue a 30-years branding Liu De Hua roast duck restaurant in Sichuan Chongzhou, Andy expressed that he had expressed in his website, he is not sure of this Liu De Hua family incident in Sichuan, thus he does not want to talk about it.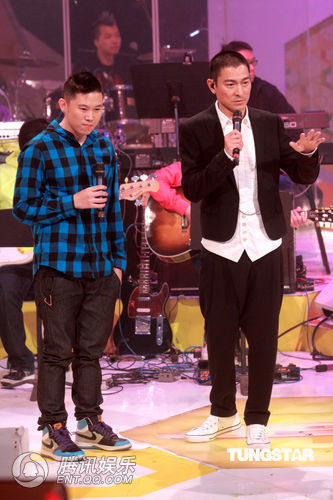 However, Andy released a notice through his Focus Group to management company in Mainland China (Topman Global Limited) that the Trademark Office State Administration for Industry and Commerce People's Republic of China had made an investigation and decided that it would redraw its injunction, request, Topman Global Limited explained that it is just preventing any counterfeit situation and not stopping anybody to use their own name as branding.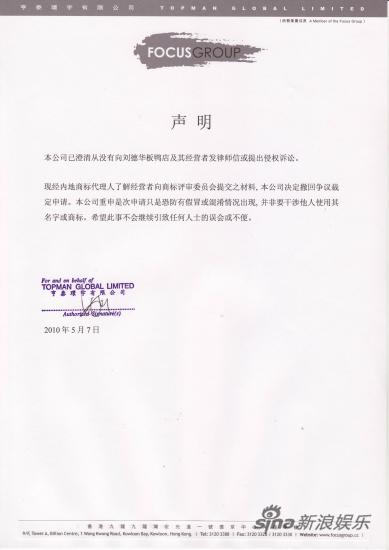 news from: Sing Tao News, Wei Wen Po, Ming Pao, Apple Daily News, ent.tom.com, Sina.com
---