New films tends to hit the cinemas during holidays period, that's includes the short Ching Ming Festival holidays. However film which opened in late March still win the market when compared to the new films opened in April, as according to the figures provided by Shanghai United Circuit for the past 3 days, Alice's Adventures in Wonderland box office taking lead with 65% market share to become the biggest winner. The box office takings of 5 Chinese films Future X-cops, Beauty on Duty, Crossing Hennessy, Just Another Pandora's Box, Fire of Conscience only obtained 30%. With regards to film targeting the Ching Ming Festival – Lan is "nowhere in sight".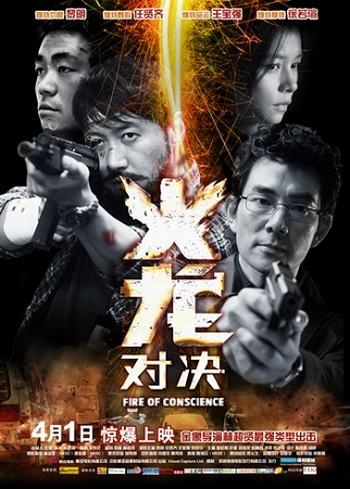 According to the vice president of Shanghai United Circuit Mr. Wu, the cinemas have a total box office taking of $12.914 million yuan, Alice's Adventures in Wonderland's box office is 8.339 million yuan, taking up 65% of the market share, followed by Hong Kong director Wong Jing's Future X-cops and Beauty on Duty box office of $1.357 million yuan and $767,000 yuan in second and third respectively.
With these figures, what surprise is the high box office takings of Future X-cops. This film had been earned the tag of a "lousy film" by those whom watched it is able to take up second after Alice's Adventures in Wonderland. Mr. Wu said: "I feel that the audience, media and market need to consider a problem. Recently in discussion forums, the film that has the highest refund problem or the film that they wanted a refund could have the highest box office taking."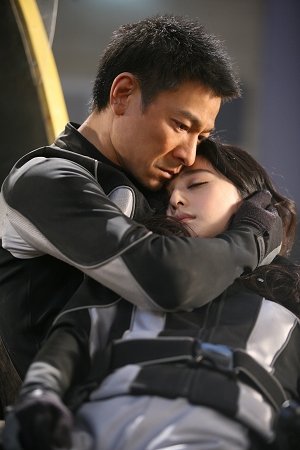 Mr. Wu analyze that Future X-cops "won" because of the drawing power of Andy Lau, "This film manage to touch up what it was lacking, the promotion was focused on Andy and avoid the discussion of its computer graphics losing out to Avatar."
The media once alleged that this Ching Ming Festival holidays is the box office battle between 3 heavenly kings in Andy, Leon Lai and Jacky Cheung. In the end, Andy whom had done promotion for his film had the last laugh.
news from: Sina.com, ent.QQ.com
---