Since the morning of 25 March 2010, Andy Lau and Barbie Hsu had been busy promoting Wong Jing's new film Future X-cop in Mainland China, they attended the premiere and interviews by all media. They will set off from Beijing on 26 March to continue their respective work commitments.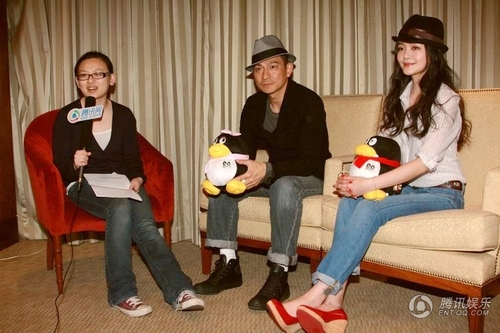 Future X-cop narrates a "cross time dimension" story as Andy time travel from 2085 to 2010 to seek revenge for his wife Fan Bingbing whom sacrifice for their daughter Xu Jiao. He met policewoman Barbie and they collaborate to search for his kidnapped daughter, developing a short and heavyweight love relationship.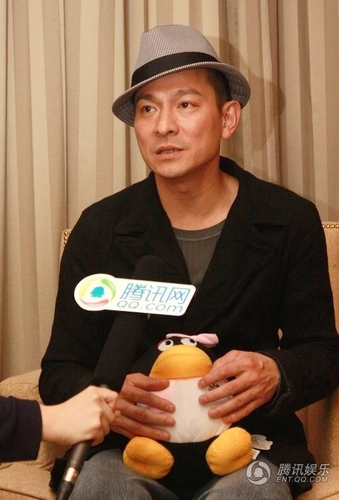 Barbie had a 30 days short love relationship with Andy, in real life her love relationships details were reported by the media thus earned the tag of "forceful female", when being asked Barbie expressed: "Actually I'm not forceful, in love I'm really not forceful."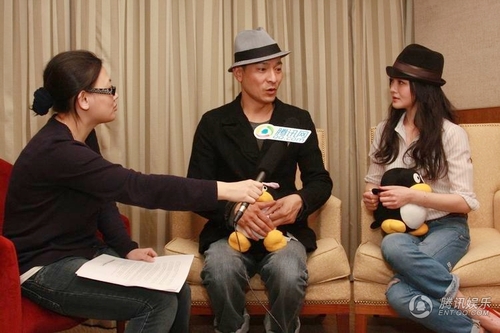 Having tried singing, hosting, cast in idol dramas and cast in horror, comedies and romance films, sitting beside her idol, a modest Barbie said: "Actually I'm really cast in horror and romance films, but they are not well known."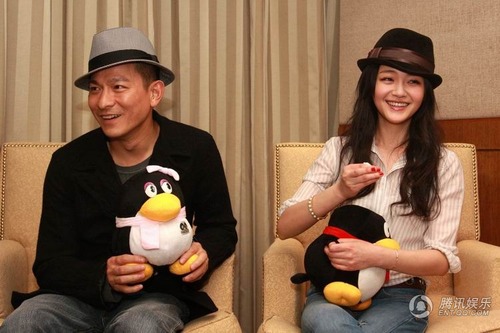 Andy whom had been acting for more than 20 years, from Savior of the Soul to The Wesley's Mysterious File, to him they are not considered as serious science fiction films, whereas he accept the offer to act in considered "90% science fiction film " Future X-cop by Barbie because of he's the "best of friends" with Wong Jing.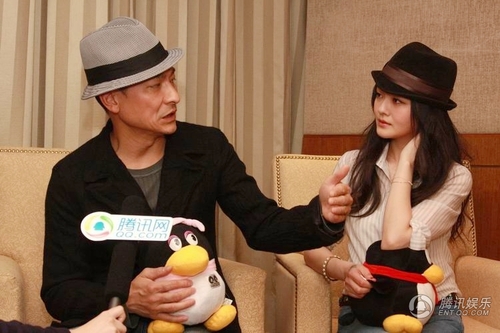 Film critics had always rate Andy as the "prefect combination of commercialize and entertainment" and him won the Hong Kong Film Awards more than once, they are saying: "He's a hardworking but not talented actor, his portraying of a character struggling between evil and betrayal in the Infernal Affair films, everyone is calling him a "hardworking model" but actually forgotten that in his 30 years in showbiz, he's also collating and trying to make a bigger breakthrough."
House of Flying Daggers made him laugh, "Do you remember the hat? It's very funny," but when talked about The Warlords, Andy had a serious expression, "After shooting The Warlords, I didn't accept any other period films, I never managed to find another period film better than it, I rejected it initially but after reading the script, I decided that I will accept by all means."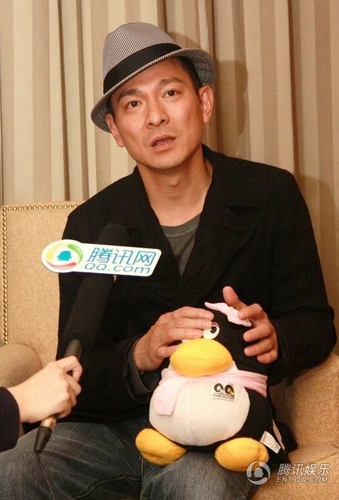 When asked to recommend a film worth to watch, Andy quoted Love On A Diet. The reason being "this film allow people to forget about Andy Lau, really people did say, why not we ask the fatso to act in another film?" This is most satisfying for Andy but when he contesting in Taiwan's Golden Horse Film Awards with the film, one of the judge said: "Although Andy Lau made the fatso character came alive in the film, his eyes are believing but he resume his handsome look at the end of the film, thus he lose out."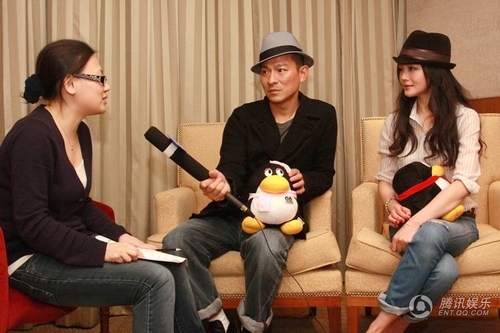 Andy had been thinking about this for a long time, actually the ending that he wanted was that the handsome Andy is not the fatso and does not know the fatty Sammi Cheng. When the slimmed down Sammi came back to look for the fatso, he had already sold off his van and is hiding in one corner to peep at Sammi, the fatso is still one fatso suffering from depression. However, the ending was rejected by director Johnnie To despite arguing with him several times, thus the regret is there.
news from: ent.qq.com
---