Directed by Wong Jing, Mainland China's first major science fiction wuxia film Future X-cops held its premiere in Beijing yesterday. In attendance were director Wong Jing, Andy Lau, Barbie Hsu, Xu Jiao, Tang Yifei. Wong Jing revealed: "Future X-cops narrates a cop from the future coming to the current time to look for a murderer in a science fiction background, actually Andy would entangle in a love triangle with the two female leads." In the press conference, Andy and Barbie had a Tango dance and "kissed" which resulted in screams.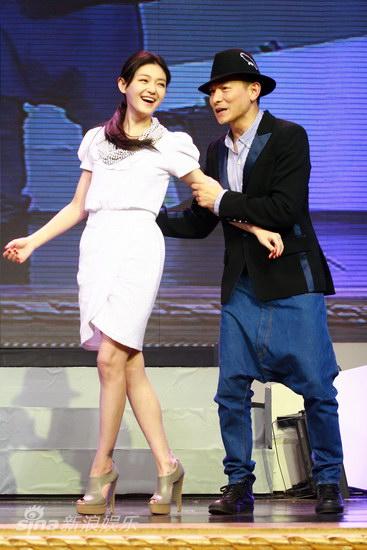 More than 100 Andy's fans attended the premiere and it almost become a Andy fan club gathering. When fans requested to kiss Andy, instead he asked Xu Jiao and Shi Yun-peng to kiss him on behalf of the fans.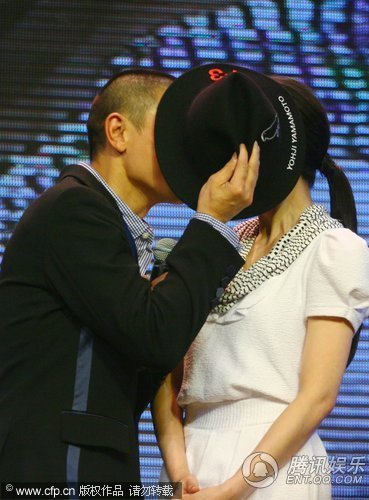 Fearing the fans to be unhappy, he also took the initiative to kiss Barbie, although using his hat to by-bit, but it still drew screams from fans.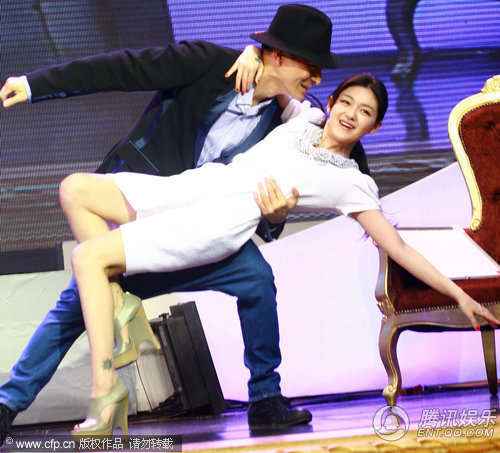 When the press conference started, the organizer did not rush to move Andy and Barbie to the stage whereas there is a "robotic" dance performance. Child actors Xu Jiao and Shi Yun-peng whom are important characters in the film were asked to show off their talent. Xu Jiao perform a space dance whereas Shi Yun-peng performed magic and Andy was asked to be the judge. He did not show bias towards his daughter in the film as he said that Xu Jiao's dance brought the atmosphere to new heights and Shi Yun-peng's magic did not meet the standard as Andy did a demonstration for him. With Andy giving the child actors guidance and tips in their performance, it can be seem the close relationship that they had built after shooting the film.
At the premiere, Barbie revealed that she is a big fan of Andy as she praise Andy being caring, meanwhile Andy return the favor by saying the Barbie is a mixture of Maggie Cheung and Cherie Chung.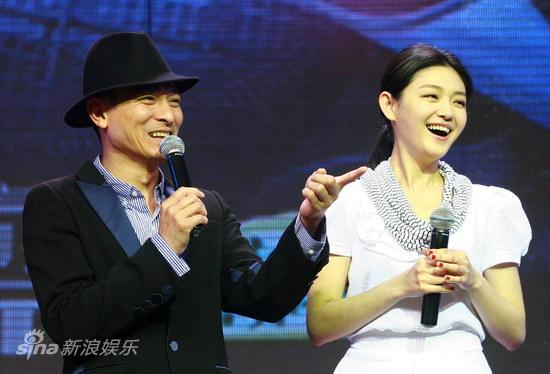 Barbie revealed that she had a hard time wooing Andy in the film and their first scene opposite each other is a kissing scene. The director requested Barbie to kiss Andy forcefully and she nearly fainted. She added that she kept her hair long for Andy because he once declared that she love woman with long hair. Meanwhile, Andy is also the idol of Xu Jiao for 10 years. Barbie revealed that it was cold during shooting and Andy placed a thermal bag on her back's keep warm acupuncture point, she later named the point as "Andy Lau point".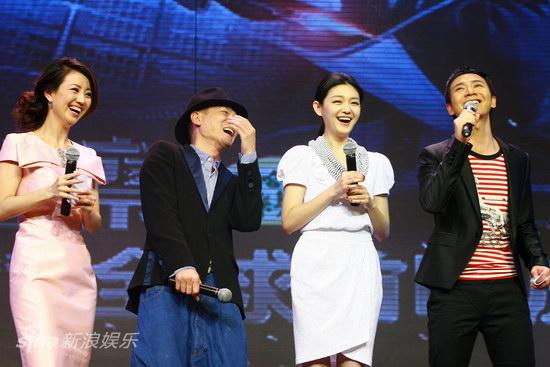 During the interview, Barbie stressed that only herself is the fan of Andy, her whole family supported Andy as during the new year, her mother called her and Barbie ask Andy to send her mother a "Happy New Year" greetings which Andy agrees without questioning. It delights her mother till now as she wanted to invite Andy home for dinner. Barbie then added that her sister Dee Hsu wanted her to announced that Andy is the god-father of her two daughters.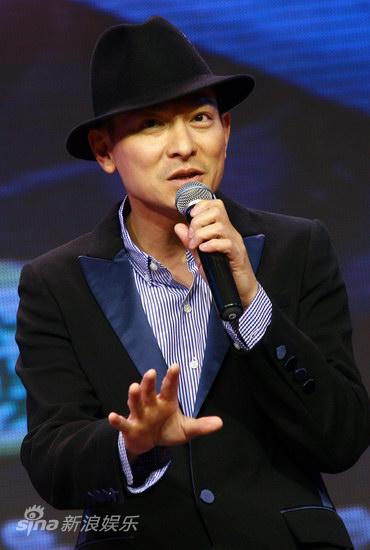 Andy then immediately quipped: "I'm worried of the allegation that Dee was beaten up. Dee is very funny, she endorses the whitening beauty products, she went to tell people on television that the product is great as it can cover all bruises."
Facing all the praises from Barbie, when he heard reporters asking if it's true that Wong Jing commented that Barbie had the charisma of Cherie Chung, he immediately said: "I don't think so, Barbie is the combination of Cherie Chung and Maggie Cheung!"
When asked by reporters how he looked at the "lousy film king" tag for Wong Jing, Andy immediately came to the defence of Wong Jing by saying that he grew up among countless lousy films. He said: "I don;t dare to say how high the artistic level of Wong Jing, at least he is very hardworking, more hardworking than other directors. For the shooting of Future X-cops, he used an additional 50% of effort, I hope that the audience can rate him after watching the film."
Despite show protective of his partners, Andy still keep quiet of his private matter. When asked how he looked at the "waiting" for love, hinting the question on Carol Zhu Liqian "waiting" to become Mrs. Lau, Andy quipped: "We shall talked about this slowly in future…." He then pushed the responsibility of answering the question to Barbie ans Xu Jiao.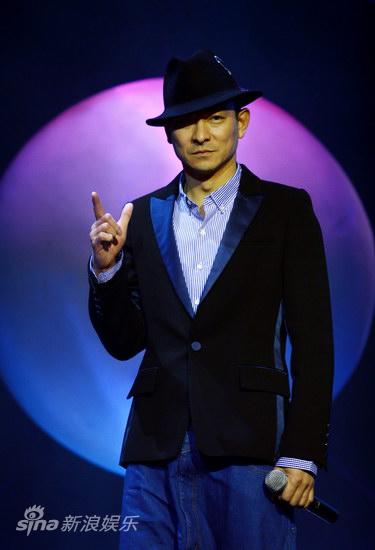 In the film, Andy is a cop from the future as he battle the villains whom also came from the future, he always had the upper hand during battles, he did not depended on high technologies whereas on traditional Chinese kungfu coordinating with new technologies as support, the effects can be seen. The villains are also well verse in kungfu.
Other than all the fighting, there is also joyful moments of the family of three in Andy, Fan Bingbing and Xu Jiao. Andy will also have a love triangle with Fan Bingbing and Barbie Hsu.
Future X-cops will open in the cinema nationwide on 30 March.
news from: ent.qq.com, yule.sohu.com, Sina.com
---