During yesterday's launch of Andy World Club Shanghai, Andy Lau swear: "If currently I have children, I'm willing to use my whole life's luck to exchange!"
After such affirmation, Andy added that if he has a family in future, he's willing to retire from showbiz for a happy family.
With regards to allegation that he would collaborate with Gillian Chung to support her comeback into showbiz, Andy said that he personally support Gillian to make a comeback but currently there is no plan of collaboration.
Andy who will be staging his solo concert in Changsha on 10 April, thus the organizer arranged a female from Changsha to perform magic with him.
In the magic performance yesterday, Andy's "cutting up of live person" and "change costume when tied up" have professional standards.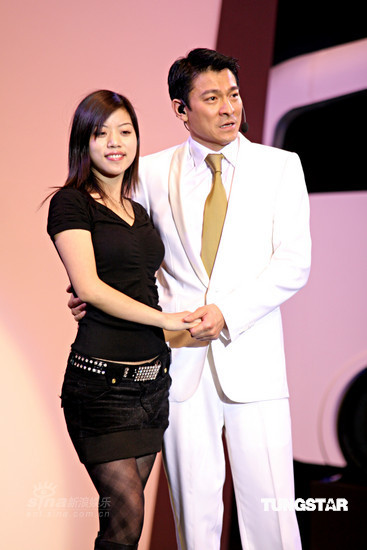 When interviewed, Andy exclaimed that he always has an interest in magic and revealed that he was once a student of famous magician Lu Chen. He said: "When I attended his shows in the past, he taught me a few magic tricks, the basics of playing with poker cards."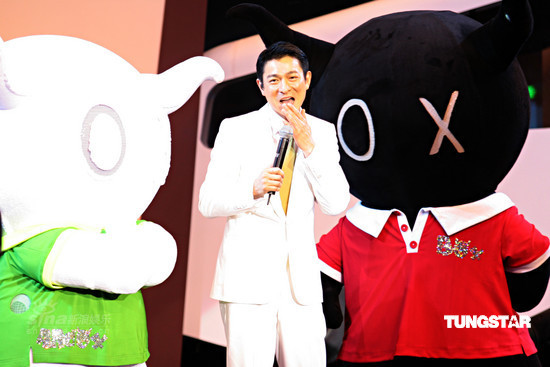 There are news that Andy will collaborate with Jay Chou in a magic related movie, Andy confirmed this and said: "I have already received the script, read it and know the basic story and characters, but to start shooting would have to wait for one year later."
Andy revealed that he would collaborate with director Tsui Hark in Detective Dee next. With regards to him revealing that he would like to become a director, Andy expressed that he does not have any suitable script currently, he says: "I hope I can direct my first film in 2011."
In 2006, Twins announced themselves as Andy World Club members. It was reported last week that Andy dine with Emperor Group's Albert Yeung Sau-Shing to discuss of a collaboration in a film with Gillian to help her comeback. Charlene Choi and other artistes also join in the dinner.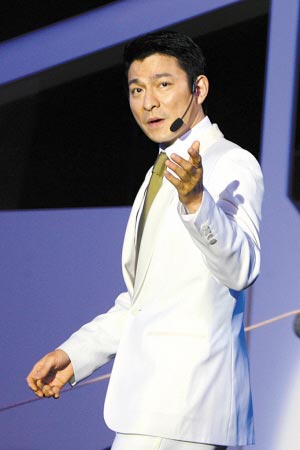 With regards to this, Andy denies: "I only met with Mr. Alfred, we never discuss of a collaboration with Gillian, also didn't discuss it with Charlene."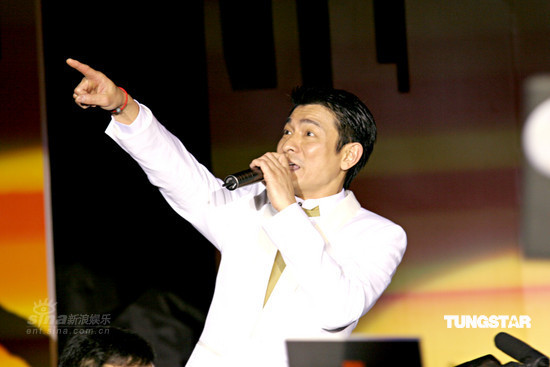 However, Andy express: "I feel sad for Gillian. I'm not sure if she will return to showbiz, if she decide to make a comeback, hope that everyone can give her a relax environment." Although there are several negative feedback on Gillian's comeback, but Andy still support her by saying: "I support her!"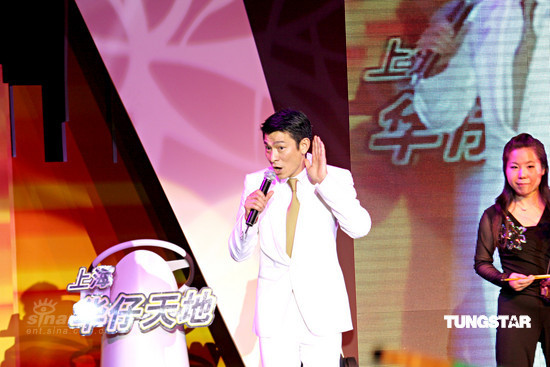 Andy who recently release his latest Cantonese album Love.Hope which resulted the media to look into his love life. Actually last year it was reported that he brought Carol Zhu Liqian to watch his concert and media said that he had a twin daughters.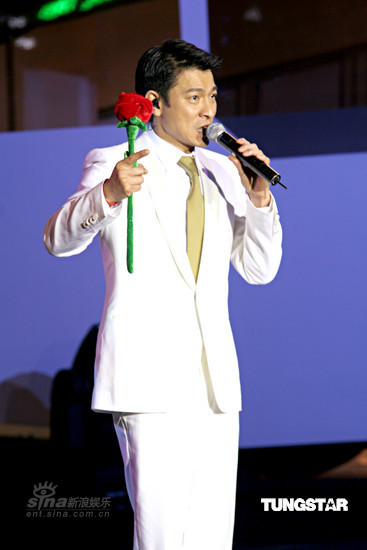 Andy once asked his fans: "If one day your idol get married and have children, will all of you accept it?" This made people guess if Andy is pathing the way to announce his love life.
Actually the fans always tell Andy: "Hope you can have a family soon, we will still support you the same way as we do…."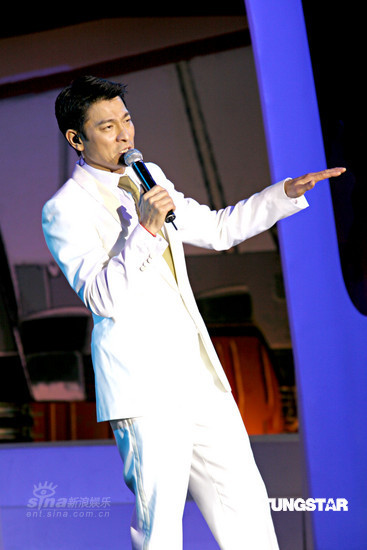 With regards to this, Andy said: "Please don't always think that I have children, or said that I tried to cover up that I have children. If I have, surely I'll not cover up." Andy even swear in front of the media, "If currently I have children, I'm willing to used my whole life's luck to exchange!"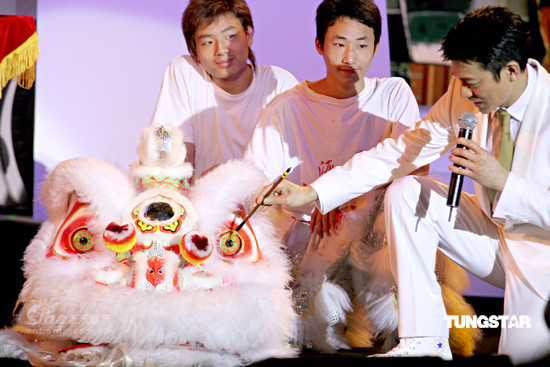 Meanwhile, he also expressed that if he is to get married one day, he will tell everyone in Andy World Club. When asked what he would choose between family and career, Andy answers: "At most I retire from showbiz because I still have so many fans."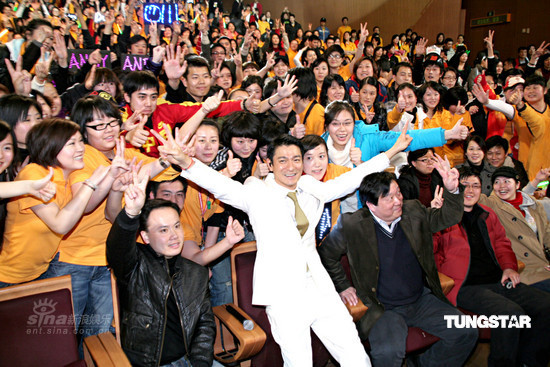 In addition, it was found out that purchasing the Changsha concert tickets would entitle fans to a free photo album of Andy.
news from: ent.qq.com, Sina.com, ent.tom.com
---