After spending the Chinese New Year holidays with his family, Andy Lau return to the shooting of New Shaolin Temple, although it was freezing, but Andy whom had master the 7-Star Fist exclaimed that he's strong and could withstand the cold, he even used a heater to BBQ squids to treat the crew members.
New Shaolin Temple is directed by Benny Chan and action directed by Corey Yuen, it has a cast of Andy, Nicholas Tse, Fan Bingbing and Jackie Chan. Shooting resumes after the Chinese New Year holidays.
As it was freezing cold at the Hangzhou filming site, Andy whom master the 7-Star fist for this film had came to good use as he can use it to keep himself warm and withstand from the cold temperature. During free time, Andy also BBQ as he used the heater as a BBQ pit to BBQ squids, he even gathered ll the crew member to try as Andy transform the site into a kitchen.
Nicholas whom was earlier busy with the shooting of The Informer in Hong Kong did not spend much time to train his martial arts but he hope that Corey Yuen would come out with an unique martial art for him, he also quipped that he's not afraid of Andy's 7-Star fist.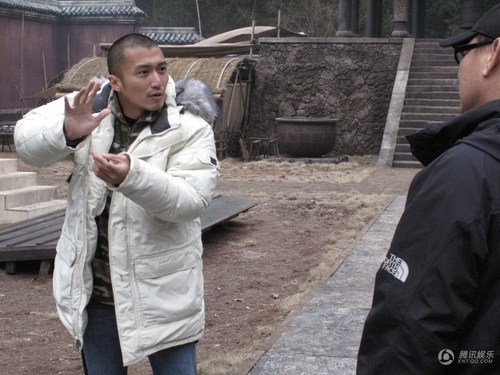 It is still initial stage for the shooting of New Shaolin Temple but it was quoted as one of the most anticipated film in 2010 by CCTV, American film magazine Screen International January issue also has a write-up introduction of the film pointing out that it will be one of the most anticipated Chinese film in 2010 and highly recommend it.
Earlier the director and Andy was interviewed by CCTV and Andy exclaimed that this boost their confidence, he said: "We're delighted of the anticipation, this boost our confidence to carry on our shooting, director Benny Chan also throw in his 13 years experience of shooting wu xia dramas into the film in order to come out with a more 3D and lively action performance onto the silver screen."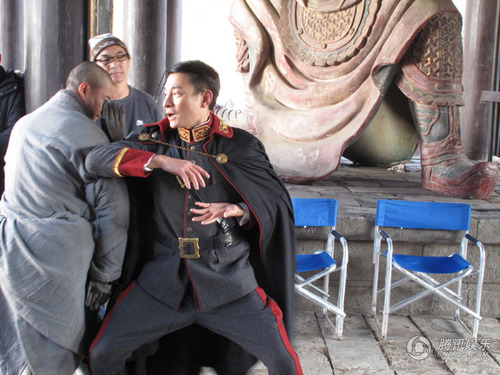 In order to make the film more realistic, Beeny Chan and Corey Yuen specially hand-picked some Shaolin young monks to join the cast, most of the contracted actors are also students hand-picked from marital art schools all over different provinces in Mainland China.
news from: Apple Daily News, Headline Daily, Ming Pao, Sing Tao News, Wei Wen Po, Hong Kong Daily, Macao Daily
---