After the screening of Avatar and the smoke around 2009 Chinese New Year films dispersed, meanwhile New Shaolin Temple which was aiming for 2010 Chinese New Year slot had secretly started shooting. Our reporter was told that Andy Lau jet off from Hong Kong yesterday afternoon and touched down in Hanzhou for a transit to Hengdian to start shooting for the film directed by Benny Chan. Another male lead Nicholas Tse had already touched down in Hengdian three days earlier preparing for the shooting.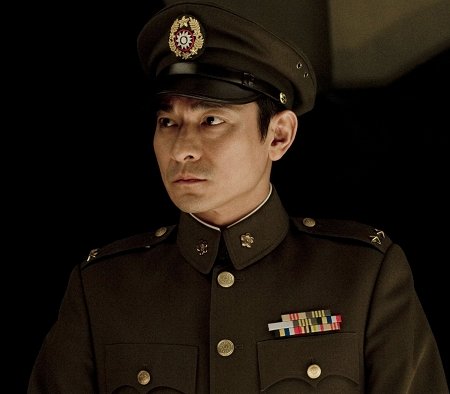 At the Hanzhou airport, fans welcome one of the male lead of New Shaolin Temple – Andy Lau, he would be wearing army uniform after the recent The Founding of a Republic as his role will be a general. New Shaolin Temple is Andy's first film since he announced his marriage. At Hanzhou Airport yesterday, Andy was surrounded by fans and chased after by tourists, this proves that his popularity is not affected by his marital status. According to those on the same flight, when Andy appeared at the airport's exit, many tourists whom were carrying their luggages rushed forward and shouted: "Andy Lau, Andy Lau,", they also raised their mobile phones high in order to take photographs.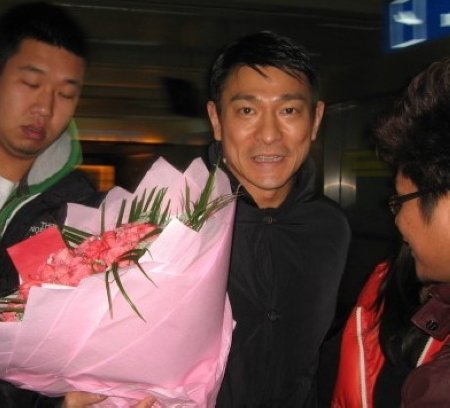 It is known that the director Benny Chan requested all actors to fight without body doubles thus everyone need to master kung-fu, Nicholas Tse need to learn fist and Andy being a Shaolin disciple in the film would of course need to master kung-fu. According to Hong Kong media, Benny Chan specially invited Shaolin Temple's Reverend Yung Chi to teach Andy 7-Star fist in the middle of last month. Two months prior, Andy had already started learning from action directors Corey Yuen and action trainer Yuen Tak, he also watched videos to learn the basics of Shaolin kung fu.
Reporter managed to contact director Benny whom confirmed that New Shaolin Temple would start shooting in the next two days, he quipped: "When Andy arrived, of course we would start shooting as he's the male lead!" When asked how well verse is Andy's kung-fu, Benny expressed: "I've yet met him, thus not sure. But he has kung-fu basics, when I witness him learning kung-fu in Hong Kong, he's a fast learner as he picked up quickly. He's also very hardworking, practicing many hours each day, I believed I would be delighted and surprise with him."
news from: ent.163.com, ent.qq.com
---