Last night International Day of Disabled Persons: Set of good Carnival Beijing 2009 – Helping deaf children walk out of silent world large scale charity concert was held at the National Stadium. In the three hours performance, Andy Lau, Andy Hui, Sha Bao Liang and other singers sing with their love and won applause from the audience. It was said that the fund raised will be used to finance poor children to go through otolaryngology and education.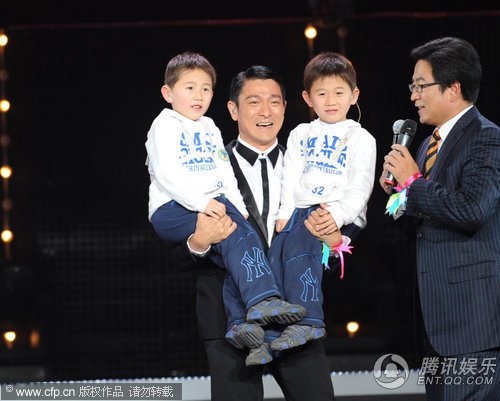 At the opening, the National Stadium is heated up with the singers leading the children up the stage, the song that touched many people – 'Rang Shi Jie Cong Man Ai' (Let the world fill with love) filled up the stadium. The sea of singing was formed immediately off and on stage. It was a star-stubbed in the stadium with Andy Hui, Valen Hsu, Alec Su, Sha Bao Liang, Van Fan, Gary Cao, A Dua, Li Xiaolu, Wei Chen, Jiang Ying Rong and many other singers, all of them used their song to do a part for charity.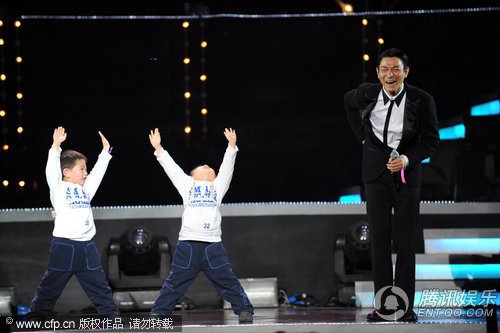 Similar to last year's Set of good Carnival, Andy chose to sing 'Zhong Guo Ren'. Andy expressed that whenever he participate in Set of good Carnival, he would sing 'Zhong Guo Ren', he said: "One person's strength is limited, I will urge the friends beside me to do more charity." Andy said that being an artiste, he should make good use and do charity, if not he would think that he let his job down, the importance of doing charity had exceed his showbiz career.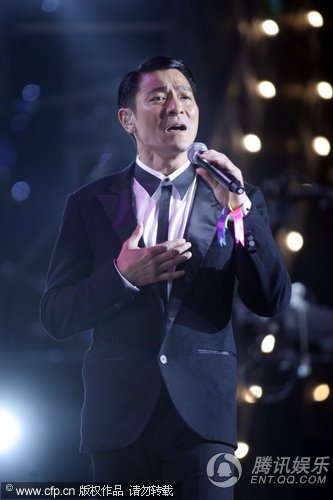 After singing 'Zhong Guo Ren', Andy also sang 'Mu Qin' and 'Ai Ni Yi Wan Nian'. He collaborated with China Disabled People's Performing Art Troupe in 'Ai Ni Yi Wan Nian' to draw a conclude to the concert.
It is understand that a total of 247360,000 was raised.
news from: netease.com, chinanews.com.cn, ent.qq.com, news.xinhuanet.com, bjyouth.ynet.com, Sina.com
---