In the afternoon of 27 November, as the spokesman for TL, Andy Lau walked onto the Acura booth. Follow up to his appearance in April's 13th Shanghai International Automobile Industry Exhibition, Andy came to the 7th China (Guangzhou) International Automobile Exhibition to share his beautiful affinity with TL and his understanding of cars and life.
TL is the top model of Acura, since its launch late last year, its outlook, horsepower and perfect handling had won the hearts of consumers. The brand new commercial of TL is also different from other cars' commercial as it used movie method to bring out the story, the understanding of life of the female and male lead and the charisma of the car blend together.
In the commercial, Andy is a wine manor in San Francisco and an owner of TL, using his high standard taste, active lifestyle and pursuit of love to win over the hearts of audience, TL is also promoted to all consumers.
In the commercial, the strong characteristic of the TL was displayed, showing off its 285 horsepower, allowing TL to sped off at the streets of San Francisco, mountainous roads, Golden Gate Bridge.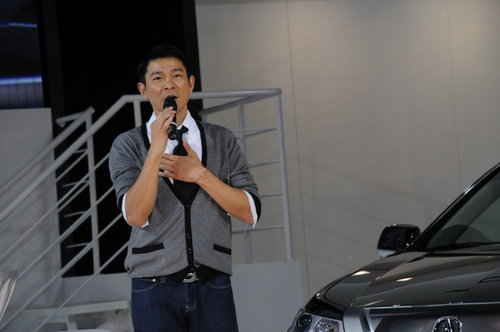 Personally driving the TL during the shooting of the commercial, the scenarios are still fresh in Andy's mind, "Holding onto the steering wheel, you really could feel the carefree driving enjoyment." Andy also sing praise of the outlook of the car: "I really like the sporty body of the TL, they are also very serious of the internal design, every part shows off activeness."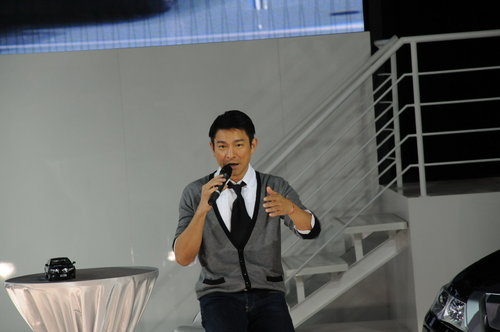 At the activity, other than sharing his driving experience, he also express what TL represent in life: "TL don't just bring us sporty and elegant driving experience, its a set yourself free to enjoy life happiness."
The owners of TL belongs to such a group of people, career and life equally divided, having a young heart, like to take up new challenges, they would be able to admire the special attraction of the TL. In the eyes of Andy, the owners of TL would be similar to the wine manor he played in the commercial, not a shower and not losing one's charisma.
Andy's appearance allow TL to become the most popular car in Guangzhou International Automobile Exhibition.
news from: auto.people.com.cn, Sina.com, http://auto.163.com/
---