Romantic movie Look For A Star will open in the cinemas on 26 January throughout the country, first day of Chinese New Year. Recently, Andy Lau is being interview by Sina as he talked about his attitude in love. Although Andy has a plain lifestyle, but from his experiences, he manage to discover many great love relationships. Below are the minutes of the interview:
Sina (S) : Andy, say hello to the netizens of Sina!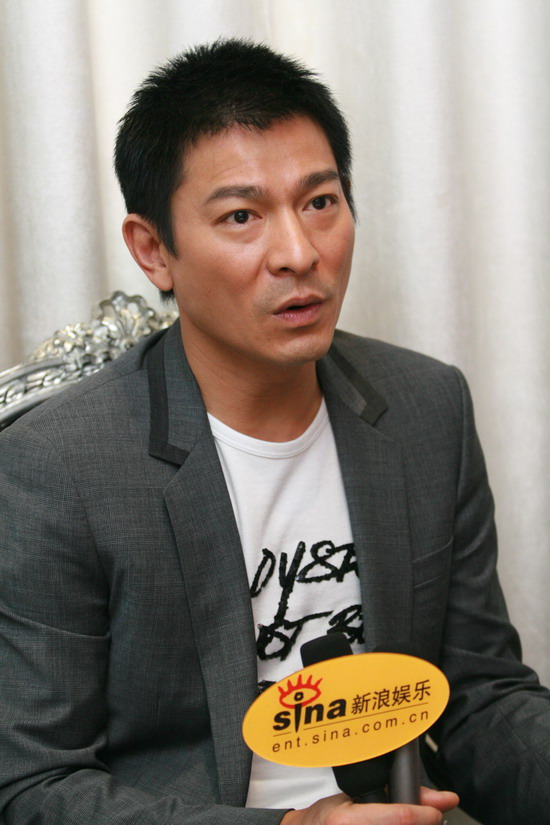 Andy (A) : Whenever my movies opens in the cinema, I'll collaborate with you, many thanks to Sina for helping in promoting this movie, also hope to say hello to the netizens of Sina. Wish everybody a Happy New Year.
S: On the first day of Chinese New Year, you will be giving us a romantic love movie, today is also the "Vying for Blissful" activation ceremony, actually everyone in the movie know that blissful need to fight for, now I'm going to ask you, with regards to love and blissful, how you look at them? Before this, how you look at love? How you rate between family, money, family relationship, health and career.
A: Slowly, one question after another please. (smiles)
S: Comparing love and family, family relationship, health and career, so how you rate love?
A: Actually a lot of times, everybody will be asking me these questions, how am I going to arrange love, family, career, health, I feel that this is impossible, because they are all related to one another,any of them missing your life will not be complete, if you really wanted to ask, I can only say health, because with health, you can have a happy family, with health, you can go and vye for blissful, with health then you can protect your loved one, I think health should be position number 1.
S: We all know that people will look at love and career differently depending on their age, currently, how you look at love?
A: I feel that people will look at love differently differently, this is due to the level of responsibility, when young with love you can forget about everything, I love, I love, without a future does not matter, maybe love at first sight, had a great relationship then suffered pain and sadness, it might not be the case, maybe this outlook in love is very romantic, but it's a love without responsibility. When I'm mature, to love a person, I need to protect the person, can see the person, I need to accept her past, and create her future, this is how it is.
S: So do you feel that you need to vye for love or blissful, did it made you remembered any crazy things you did in the past.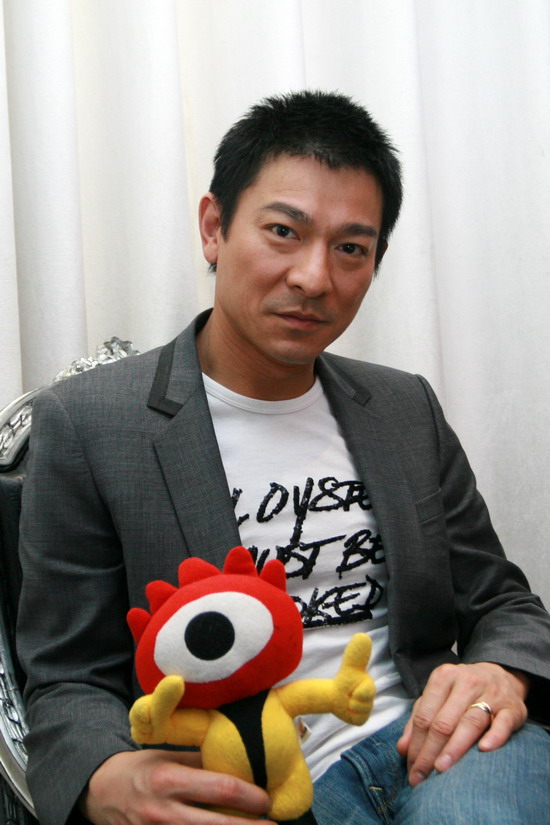 A: Really nothing when I'm young. Actually I'm not sure, just like what Zhang Hanyu had said earlier, there must be a grand love relationship, it's not too exciting, for an exciting love lifestyle, it doesn't happen to me, but I can experience it from movies, books and observation of my friends, feel them and imagine myself, because I've acted in so many love movies, read many scripts, I feel that movies should have its story, life should be full of life stories, but life stories can be crazy too, like our female boss said just now, many things can be more crazy, it might not happen, I really told her, many she has less experience, there are many love in this world that we can't imagine, stuffs you can't think of will happen, really.
S: Thanks Andy.
A: Thank you.
news from: Sina.com
---