McHappy Day Concert was held at the Hong Kong Convention and Exhibition Centre on 20 November. McDonald's managed to raised a total of HK$3.8 million for its Ronald McDonald House Charities. As the guardian of Ronald McDonald House Charities, Andy Lau along with little angels Andox and Box, Eason Chan, Joey Yung, Kay Tse On Kei, Hins Cheung and HardSoft gathered together to give the 5,000 audience a heart warming night.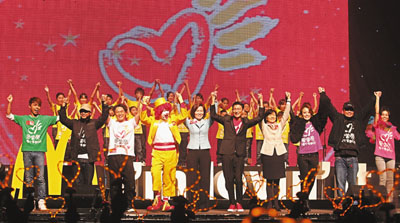 Andy changed his normal style as he wore a eye catching red shoes with black coat and pants. At the opening, he sang 'Mei You Ci Pang De Tian Shi', 'Yi Qi Peng', 'I Wish' and 'Chang Tu Ban Lv' as he danced with Andox and Box.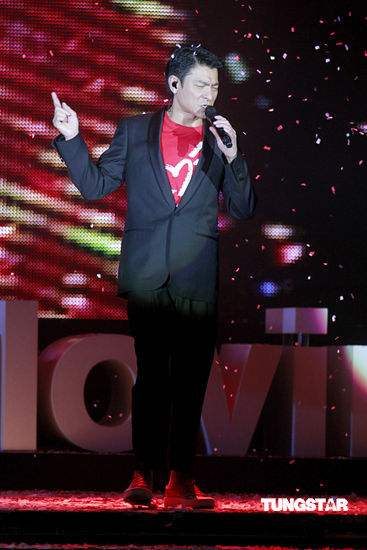 The highlight of the concert was that the singers wore different bright colors T-shirts as they do their bit for charity. The concert was to help those children suffering from mental illness.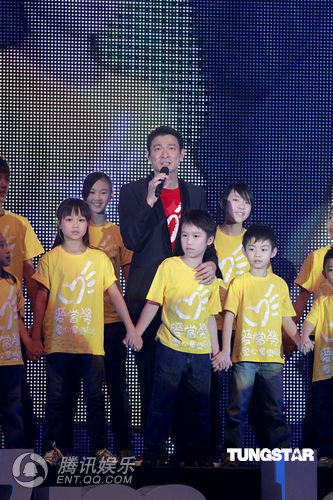 Andy whom will be location shooting in Mainland China for New Shaolin Temple, thus he would missed out the music award ceremonies at the end of the year and early next year. He was very popular at the concert as many fans gave him flowers.
Earlier Andy revealed to the media in Mainland China that he went to see a shrink after the death of Yang Lijuan's father. When he was interviewed after the concert, he did not deny as he said that other than himself, his colleagues and fan club members were all pressurize, and he feel that what affected him most is not Yang Lijuan but the people reacting about the incident that pressurize him.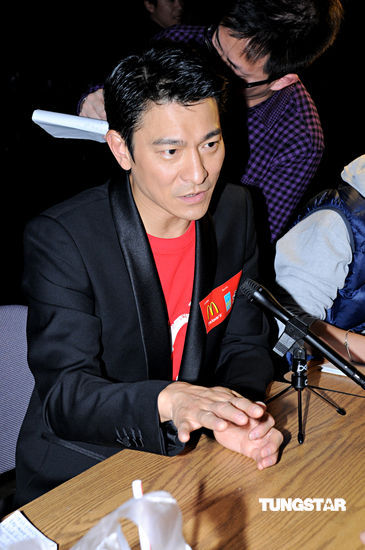 His company later suggested him to visit a shrink, with regards to all those text messages that he received were handled over to his lawyer to handle. He said: "Thinking back, I would know how to handle if I encounter such matter again."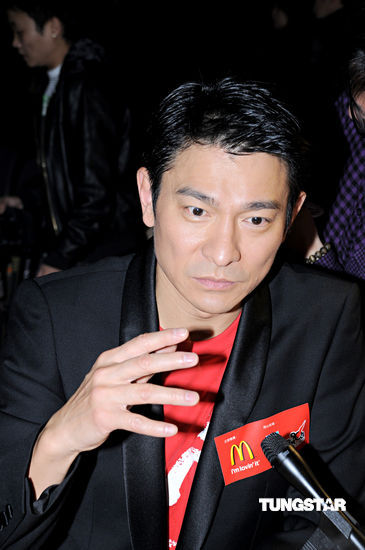 Is this the reason why he did not reveal his wife? He said: "Let's not lump everything together, this is not the problem." When asked if the exposure of his marriage is harder to handle? He replied: "This matter is not related, let's not talk about it," and expressed that although there are minimum ups and downs as he could still go bowling, write calligraphy and watch Stephen Chow films to relax. When asked if telling his wife would also make him relax, he quipped: "You're so evil, ask this type of question, it's enough!"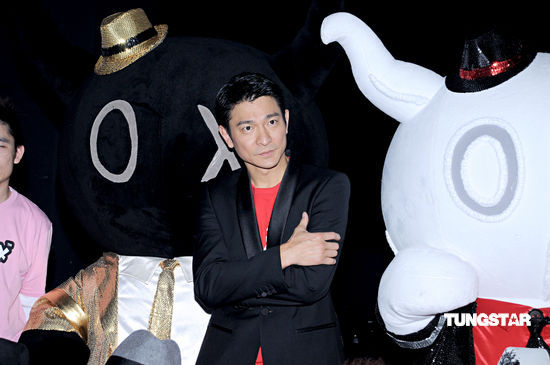 news from: ent.qq.com, Wei Wen Po, Sina.com, Hong Kong Daily, Apple Daily News, Ming Pao, Sing Tao News
---