Because of the film title is similar to Jet Li's 1982 Shaolin Temple, Hong Kong director Benny Chan's new film New Shaolin Temple had caught the media's attention before shooting started. The reporter managed to understand from the film's investor China Film Group Corporation that the film's cast had been confirmed, there will be no Jet Li but Andy Lau and Jackie Chan would be the heavyweight supporting actors, one would be villain and the other good guy, the male lead will be Nicholas Tse. Earlier Zhou Xun's name was once listed on the film's press conference making one think that she would be the female lead, however her manager expressed that Zhou Xun was invited to be the female lead but reject the offer due to commitments clashed.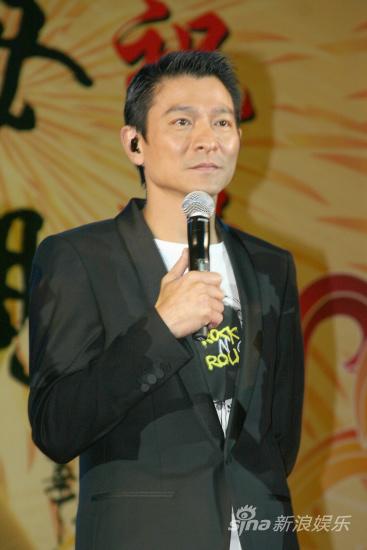 Jet Li's Shaolin Temple leave a deep impression to audience, thus when plans of Benny Chan's New Shaolin Temple came out, it's alleged that Jet Li would join the cast, but Let almost immediately expressed that he would not be involved in the project. New Shaolin Temple had strong investors in China Film Group Corporation, Emperor Group and Huayi Brothers, there shall not be problems casting heavyweight actors. According to China Film Group Corporation, the male lead for New Shaolin Temple would be Emperor Group's Nicholas Tse, whereas Andy Lau and Jackie Chan would be supporting actors.
It is said that there is little screen time for Andy and Jackie in the film. Jackie had the high possibility to be the master of Nicholas and Andy would be the villain general. Benny Chan does not think that Andy's character being a villain, he said: "He should be an upright and evil character."
The shooting for New Shaolin Temple will start at the end of 2009.
news from: ent.163.com
---