On 20 January, director Andrew Lau, Andy Lau, Shu Qi, Denise Ho and Zhang Hanyu were in Beijing to promote the Chinese New Year movie Look For A Star.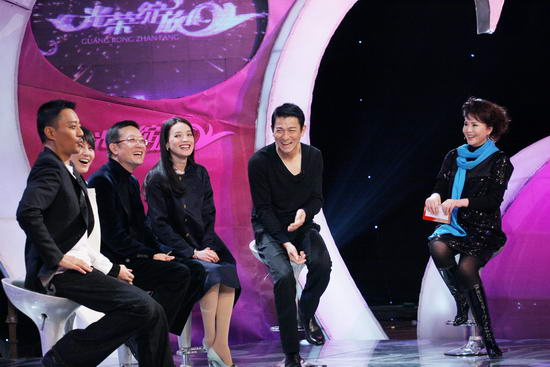 Five of them were invited to be guests at BTV's talkshow Guang Rong Zhan Fang.
When facing sensitive questions from compere Tian Ge about prenuptial bankruptcy agreement and "how to listen to own heartbeat", Andy and Shu Qi used their words and actions to answer these questions. One netizen called in asking Andy if he could be back to the period times where one could have multiple wives, how many wives would he like to have? Without any doubts, Andy answers: "Of course the more the merrier." The fans among the audience screams at his answer.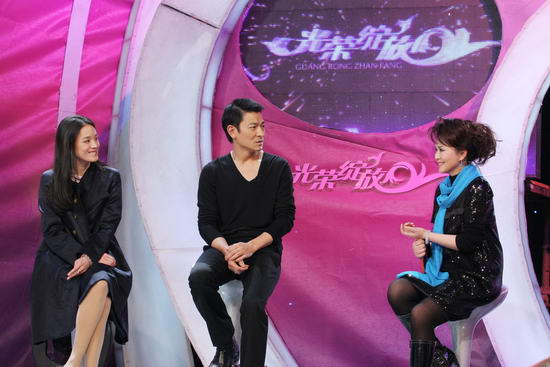 The relax atmosphere also allow Andy to show off some of his modern dance and the quiet Zhang Hanyu also sang a song, their performance won the audiences' applause.
In the 90 minutes interview, the 5 guests talked about many things behind the scenes. The compere Tian Ge also used her unique way of asking questions to dig out some of the inner feelings of the guests, she also prepared a mystery meal for them which is a surprise to the guests and audience.
news from: Sina.com
---