The first 100 episodes magical idol TV drama in Mainland China – Andox and Box held its start shooting press conference in Beijing on 16 October. Directors Lu Xiaoping, Zhang Yan and actors Andox, Box, Zhang Hanyun, Shao Feng were present. Andox and Box's "mother" Andy Lau was also present to show support to his sons, they also displayed that they are a happy family.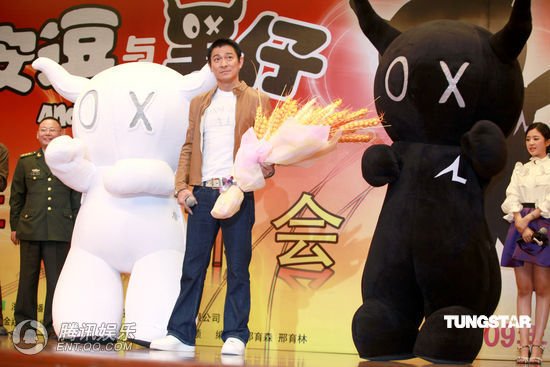 Andox and Box is a idol drama tailor made for Andox and Box, at the beginning of the press conference, both of them jumped excitedly onto the stage. Although they have a simple image, but they does not have any problems hiding their expression as the secrets falls on the horns on their head, when they're angry it would be upright whereas when they're happy it would be moving away, their cuteness attracts screams from the fans.
Everybody know that Andox and Box are dancing experts, actually they are also skilled in martial arts. Following 'Nan Er Dang Zi Qiang' music, Andox and Box performed swordplay, although they looked clumsy during the swordplay due to their round body but they have the style and swordman's charisma.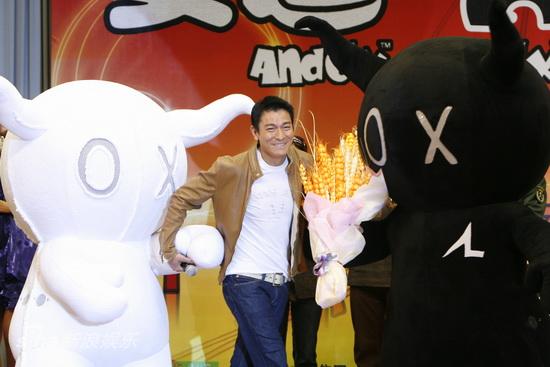 Andox and Box also brought a surprise to everybody as their "mother" Andy specially came over to support them and also brought along a bouquet of big wheat with the meaning of top ratings. When talked about the first TV drama and the future of his sons, a proud Andy said: "They are stars, at home they wanted me to watch them perform and they do not want to watch me perform." To prove what Andy saying is true, Andox and Box sang the theme song of the drama – Ni Hao Ma? and their performance proves that they are indeed the children of a celebrity.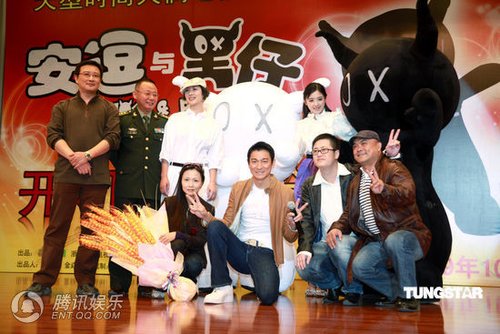 After the press conference, media rushed towards the stage and their target is to interview Andy, thus the directors and other cast swiftly made an exit. Comparing with media of Hong Kong and Taiwan, the Mainland China media asked questions more related to the drama Andox and Box, everybody seems to see a collaboration between mother and sons, but Andy would not cameo in the drama and also not give them any suggestions on acting, he said: "They already have good teachers."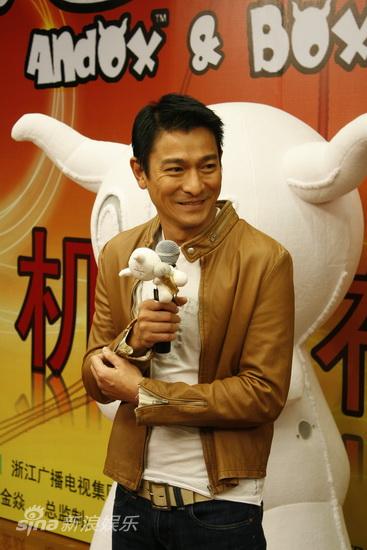 The media also asked about being named as Showbiz Bad Men in a Singapore radio survey, Andy replied: "Everybody have smooth and unsuccessful days, to me I just live by them. In addition, I know many people are still supporting me."
news from: Sina.com, Wei Wen Po, ent.163.com
---