Yu Kexin's father passed away on a jet plane on 28 September due to lung cancer, the funeral will be held at Hong Kong Funeral Home on 7 October. Will Andy attend his ex-girlfriend's father's funeral? Would be as low profile as the funeral in Malaysia? This will catch the media attention.
Yu Kexin was beside her father when he pass away on the jet plane, some said that she's currently staying in her friend's Hong Kong apartment preparing the funeral. When asked if she hope to see Andy at the funeral, Yu Kexin expressed: "Never thought about this, most importantly is to get my father's funeral done." Yu's mother expressed that if she could see Andy at the funeral, the whole family will be thankful.
During Yu Kexin's father last days, he did remind his wife to tell his daughter not to be too wayward and find a husband soon to form a happy family thus the load can be removed from her shoulder. With regards to Andy's marriage, Yu's father also made a trip to visit his wife and daughter in Chongqing as he threw temper to scold Yu Kexin, it seems that he know that Andy is already married. When Andy was being put in cold storage by TVB 24 years ago, Yu's father encourage Andy in the newspapers: "Must endure, must be confidence of yourself, there will be a chance to excel."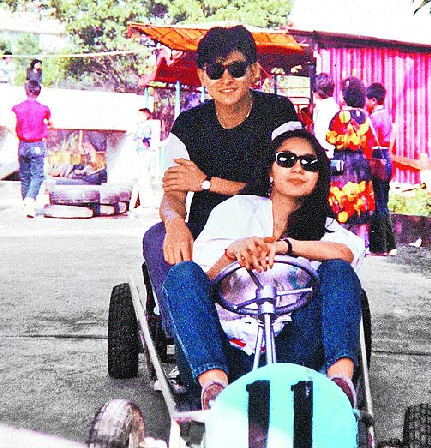 Despite not having any work commitments, Andy had confirmed that he would not be attending the funeral or send any flowers nor elegiac couplet. When told of the news, Andy expressed his condolence through his manager as he hope her father could rest in peace. Yu Kexin replied with "thank you".
news from: udn news, Ming Pao, Apple Daily News
---