Hong Kong Federation of Youth theme party to celebrate the 60th anniversary of the founding of "Youth of China" was held at the Hong Kong Coliseum on 3 October.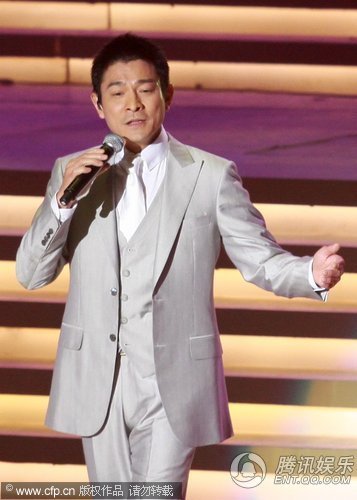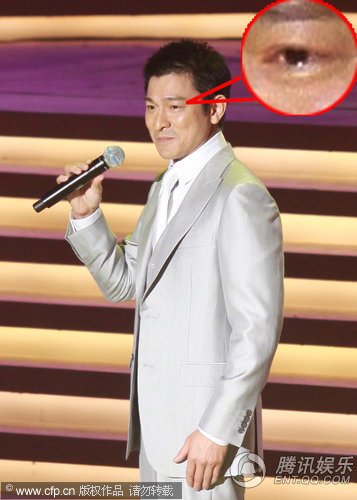 Wearing a silver western suit, Andy Lau teared when he sang 'Mu Qin' and 'Zhong Guo Ren'.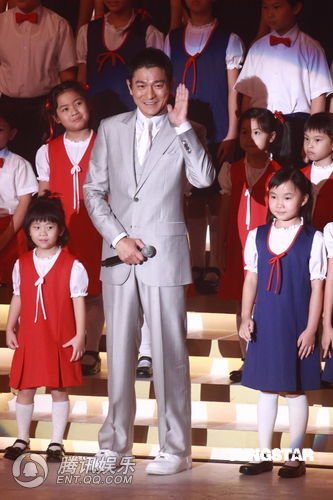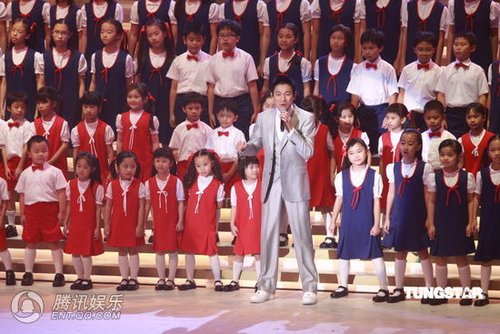 Andy was the finale performer as he sang the song with a group of children. 'Zhong Guo Ren' which was one of China's patriotic song, when he sang this sing, it raised the atmosphere of the whole night.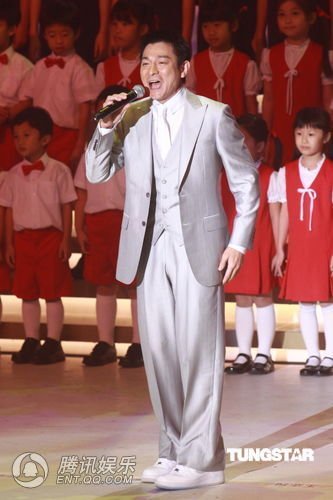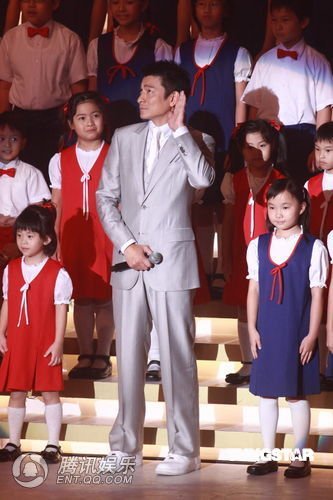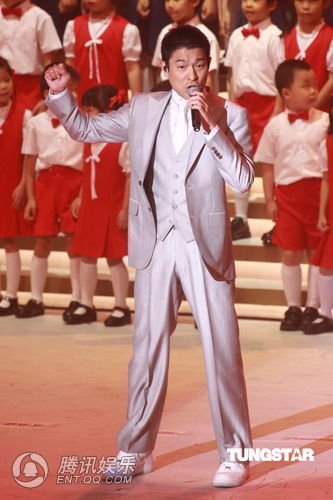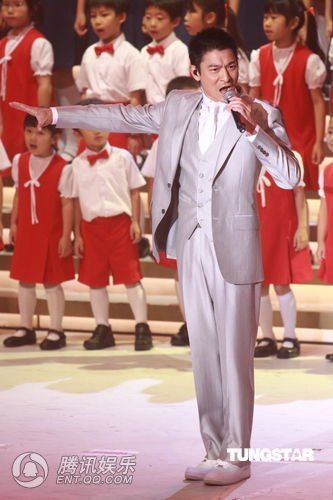 Andy revealed that when he performed in CCTV national day gala show, the TV station arranged him to duet with 9-years-old Dou Dou. Both of them were very nervous, before going onto the stage, Dou Dou came to console him asking him not to be nervous!
Other singers that also performed in the show includes Gigi Leung, Hins Cheung, Kay Tse On Kei and Louis Fan.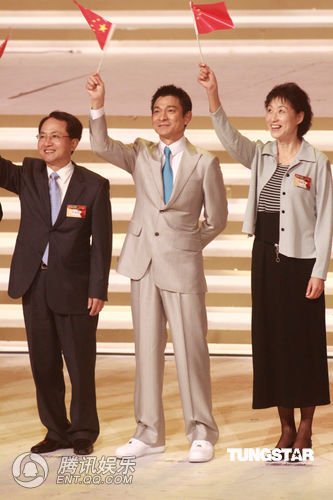 news from: yule.baidu.com, ent.qq.com, yule.tom.com
---