Hongkongers celebrating the 60th anniversary of the Republic of China gala show was held at the Hong Kong Coliseum last night, all performers wore red.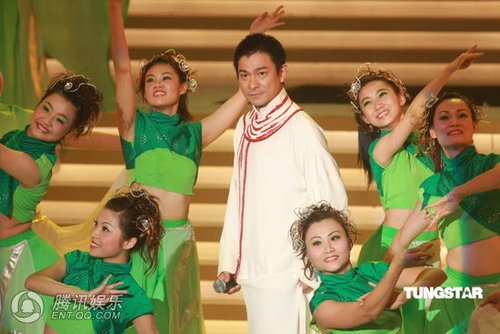 The singers that performed includes three heavenly kings in Andy Lau, Jacky Cheung and Aaron Kowk, Hacken Lee, Grasshopper, Michael Tse Tin Wah and Joyce Cheng.
When Andy made an appearance wear a white long gown with a shiny red flower scarf, the fans shouted out immediately as he became the singer with the loudest cheers.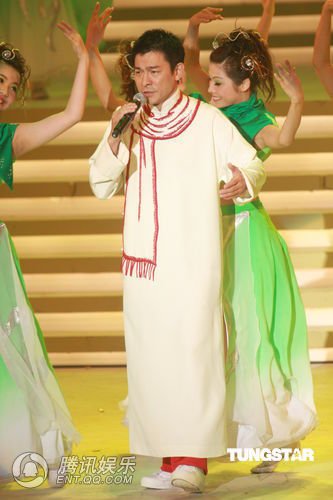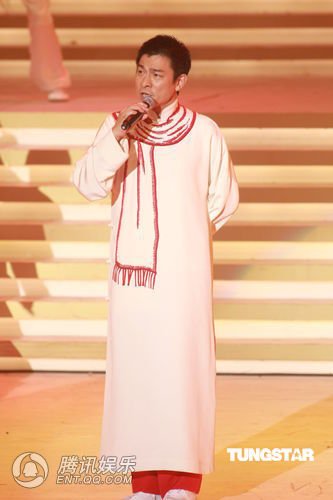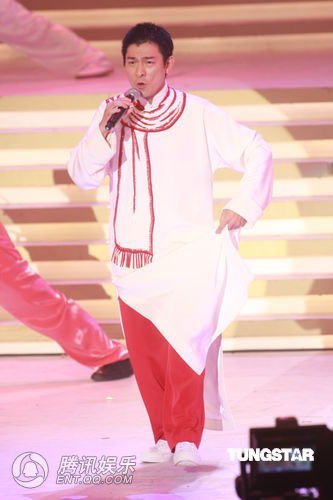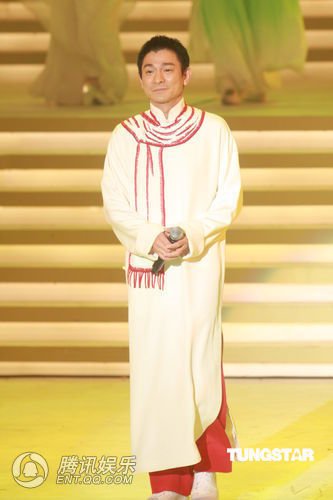 When he was sing 'Zhong Guo Ren', Li Hui Den was performing sword-play.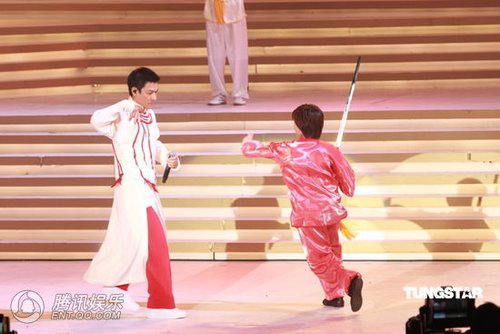 news from: Sing Tao News, Ming Pao
---