27 September is Andy Lau's 48th birthday, he held his "922 Andy Lau family happy birthday party" at Kowloon Bay's Hong Kong International Trade & Exhibition Centre to celebrate with 1500 fans from Hong Kong, Mainland China, Taiwan, Japan, Singapore, Malaysia and Europe.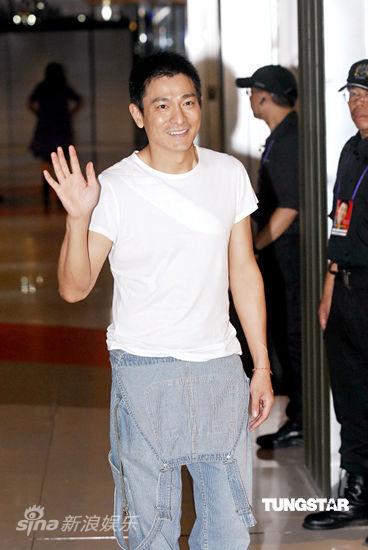 This is the first fan gathering with fans after Andy's marriage. Several fans expressed that Andy's marriage did not affect his image and minority of the fans exclaimed that they hope Andy could have a baby soon.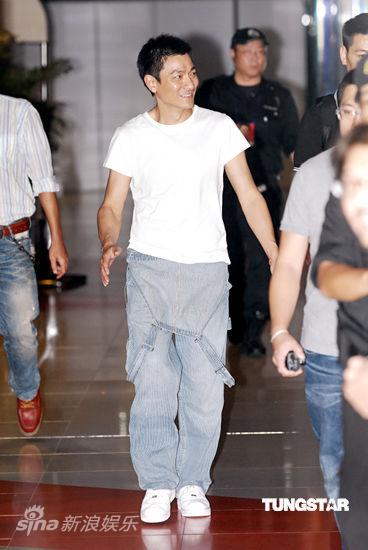 According to Andy's crew member, there were a total of 1500 fans, each of them had to pay a fee of HK$400. There were dance, drama and magic performances by fans and Andy sang for 30 minutes.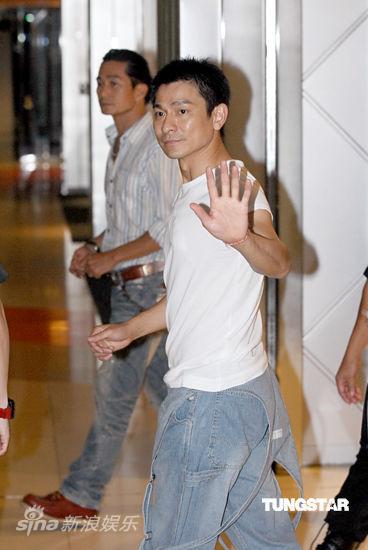 With regards to this activity, Andy was very nervous as he arrived two hours in advance to rehearse.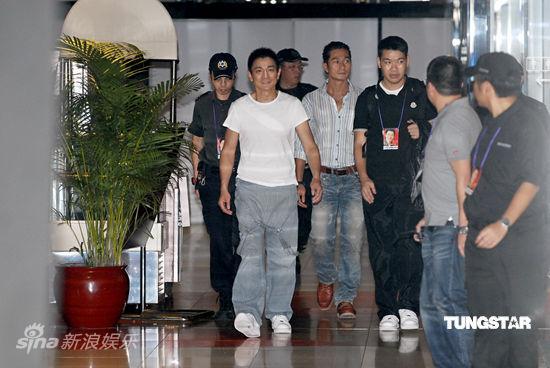 The party ended around 11:30pm and Andy appeared around 11:45pm, he was dressed in a white T-shirt and jeans. Andy did not avoid the cameras as he waved and smile at the cameras.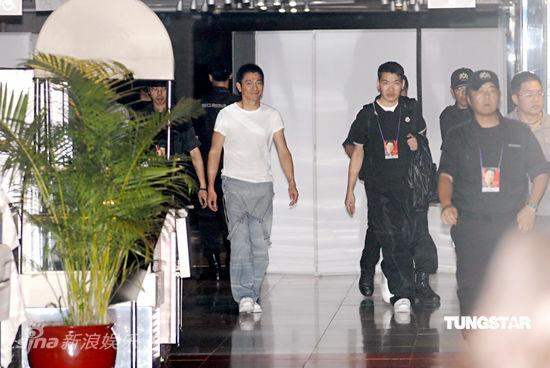 The artistes that grace the activity includes Lam Katung, Teddy Lin and Christine Au Yang, Andy's parents were also present but wife Carol Choo is nowhere in sight.
It was earlier said that fans were not allowed to bring cameras and mobile phones to prevent photography, but the crew member expressed that fans were not allowed to bring cameras in previous years but mobile phones are OK.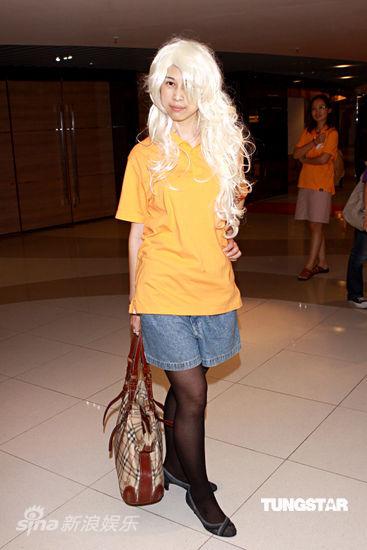 All the fans were dressed in the orange fan club uniform, one creative fan even attended the gathering with a white wig.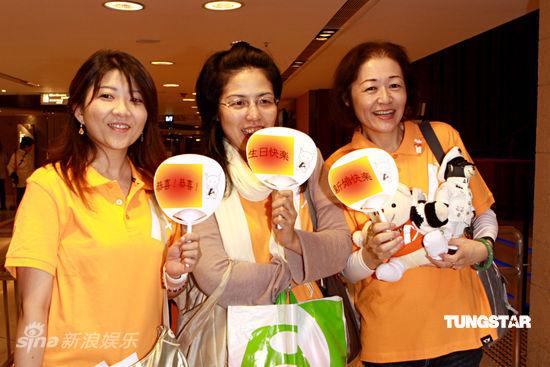 Three Japanese fans expressed that they specially jet over to Hong Kong for the gathering as they had supported Andy for 10 years. When asked if they would like to meet Carol, they expressed that they do not wish to meet her.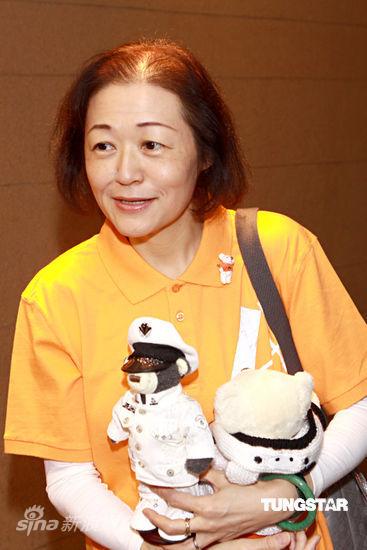 They also made fans with writings "Happiness to Newly Wed!", "Happy Birthday!" and "Congratulations!" to support their idol.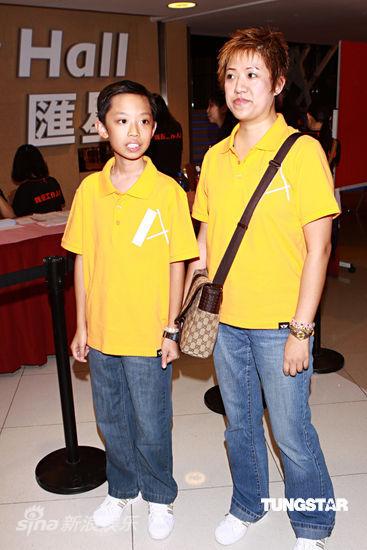 Mrs. Yeung from Hong Kong brought her 11 years old child along, she expressed that she had supported Andy for 11 years, she exclaimed Andy's lie about his marriage is not an issue. Mrs. Yeung said that Andy and Carol are very compatible and she feel that Carol is very noble and hope that they would have children soon. When reporter asked if Mrs. Yeung would give Andy some tips on having children, she exclaimed that she would.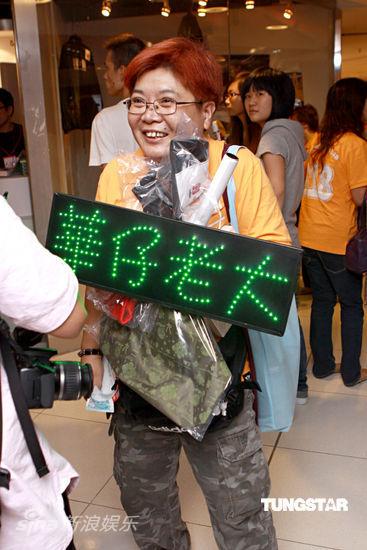 Miss Wu from Taiwan expressed that she does not blame Andy for not revealing his marriage, she said: "I don't blame Andy, I knew it all along, I have supported him for many years."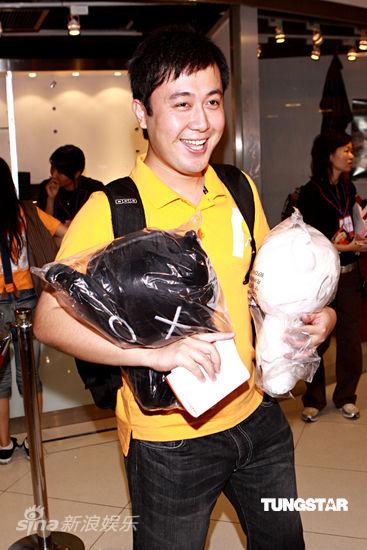 Mr. Ng from Jiangsu whom specially jet over to Hong Kong exclaimed that he accepted Andy for lying because Andy is always self-centered. He hope that Andy would have his own children soon, he said: "When a man has career, a family would make it complete. I will be giving a heart to him!"
Christine Au Yang had been a fan of Andy for many years, thus she specially brought her two sons to support her idol. She expressed that she had joined Andy World Club some years ago, she remember that she was the female lead in Andy's 'Zai Wen Wo Ba' music video and started to idolize him. Christine expressed that she would like to meet Carol. She sing praise that Andy is "the brightest star in the galaxy", she said: "Andy did a lot in order to protect his lover and family."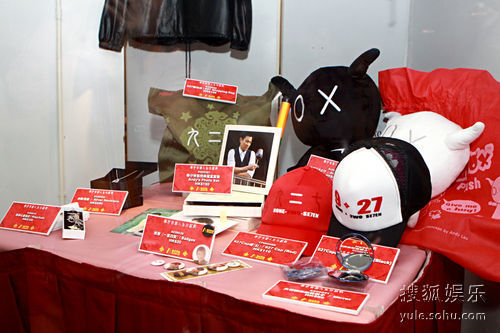 news from: Wei Wen Po, Ming Pao, Sina.com, yule.baidu.com, yule.tom.com, yule.sohu.com
---