After news of Andy Lau is married broke out, he still continue to work hard. On 1 September, Andy finally completed the shooting the music video of 'Mu Qing' in Beijing as he took a flight back to Hong Kong.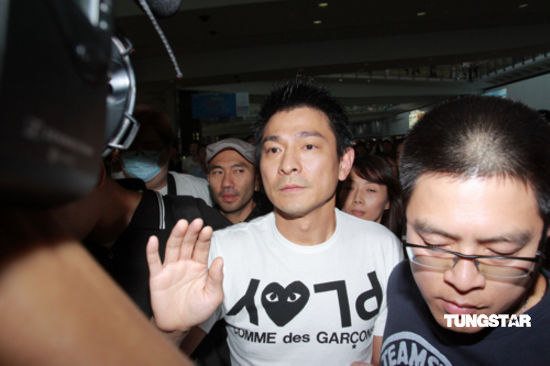 Hundreds of loyal fans and media were waiting for him at the airport, it was a chaotic scene at the airport. At the airport, Andy apologize for keeping his marriage a secret and once again deny the allegations that he had children.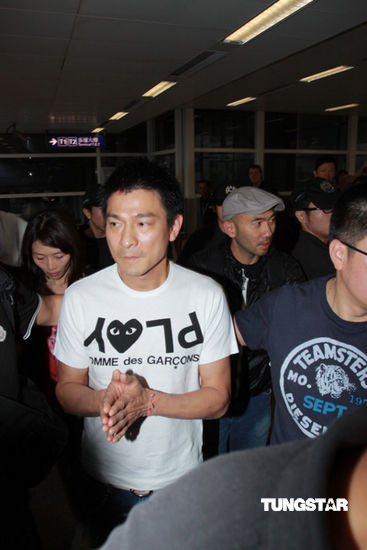 Around 4:00pm, Andy appeared at the airport, the awaiting fans shouted out loud resulting in some commotion. Andy was accompanied by his assistants and securities. In between, a tired looking Andy accepted interview by the media.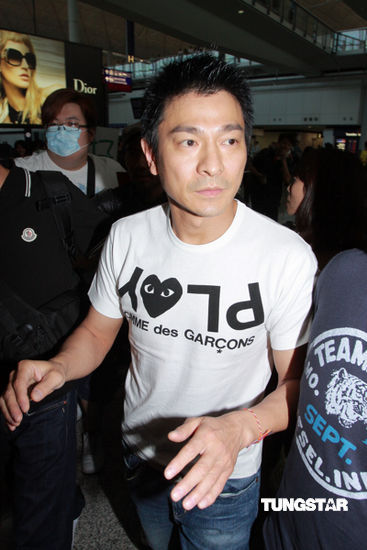 He said: "I'm a public figure, lying is wrong and disappoint many people whom trusted me, I'm sorry." After saying this, Andy began to tear with an apologetic look.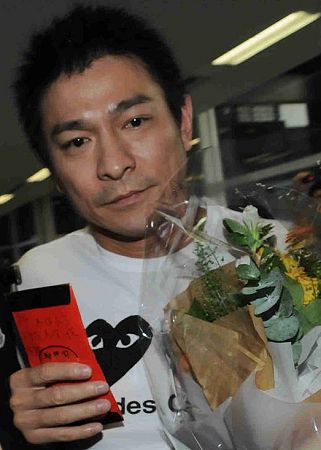 When asked if he's unhappy being called "Lying Heavenly King" by fans, he said that he's unhappy as he could only work harder in the time to come. When asked if he had signed a marriage certificate with Yu Kexin, he admitted but immediately talked about other topics to avoid answering this question.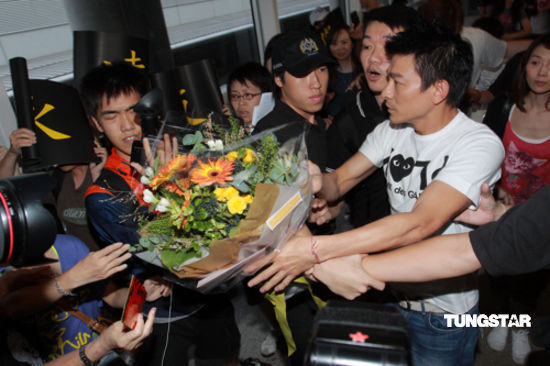 When asked if he would like to have children and plan to go through assisted conception? Andy expressed that this is his personal matters and would like to keep to himself and not talk about it. He denied that he had children, he said: "I don't have children, I don't have a son nor daughter, in the photographs are children of our family's relative."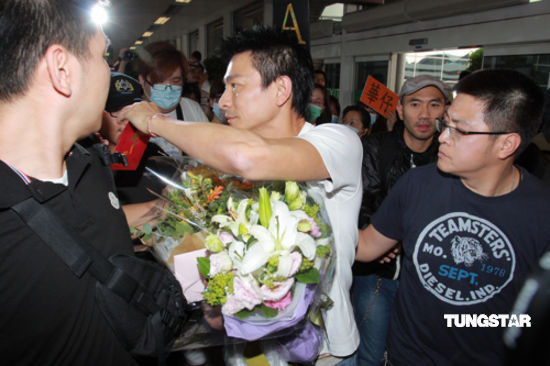 Before leaving, Andy once again expressed: "I sincerely wanted to apologize to those whom had trusted me."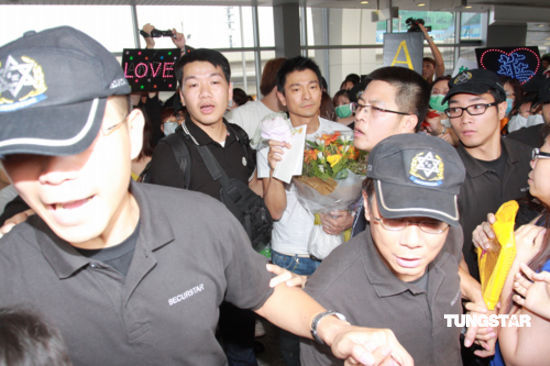 news from: Sina.com
---