Ever since Andy Lau disclose his relationship with Carol Zhu, he had been avoiding the media. On 28 August, he finally made an appearance in Hanzhou. Despite being surrounded by reporters, Andy did not made any comment.
Being low profile off stage, "hardworking" Andy was back to normal on the stage as in the Zhejiang TV China Blue theme song launch press conference, Andy danced with his sons Andox and Box, he even performed a Latin dance with Zhejiang TV's leading actress Zhu Dan. With regards to whether he would invite Zhu Dan to be his concert's special performing guest, he expressed that never had such a beautiful woman appeared in his concerts before.
Andy made an appearance singing 'Zhong Guo Ren' with Andox and Box, he also share the birth experience of his 2 sons with the audience. Andy also performed the song that he wrote for Zhejiang TV's China Blue, this song contain his outlook towards life. With regards to the song, Andy narrates that his look at China Blue is to be look at life on the bright side. He said: "There are many dark skies in this world, but blue skies are more when compared to dark skies."
He also got to experience two variety programs in "I Love to Remember Lyrics" and "The More Beautiful When You Dance".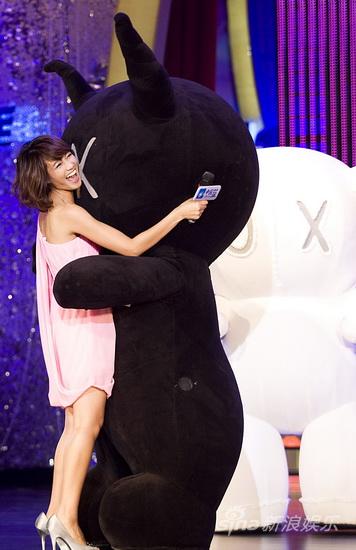 In the "The More Beautiful When You Dance" segment, Andy and host Zhu Dan performed a hot dance number. When facing the leading actress of Zhejiang TV – Zhu Dan whom exclaimed that she was so excited in meeting Andy that she slept just 4 hours the night before, Andy then quipped that he was excited in meeting her, he exclaimed that he slept two hours the previous night because he wanted to meet Zhu Dan. Andy also seize the chance to invite Zhu Dan as the special performing guest for his concert, he expressed that he had "never had such a beautiful woman appeared in his concerts before".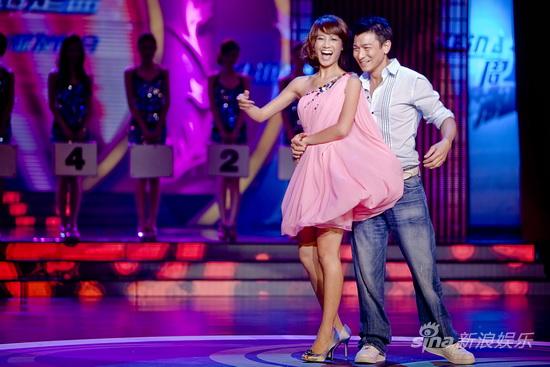 It seems that the recording of the program had underwent some screening and nothing about the love relationship between Andy and Carol had been discussed.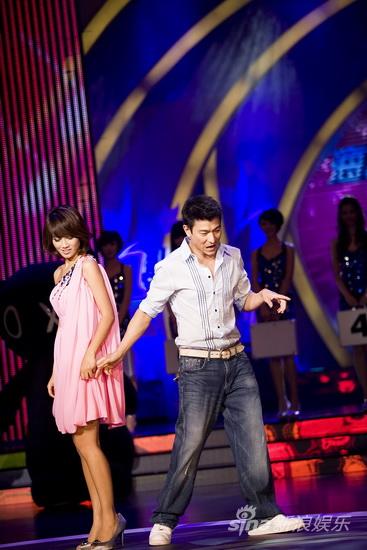 In the "The More Beautiful When You Dance" segment, two "super lead singers" born after 1985 sang two Andy's classic songs – "Lai Sheng Yuan' and 'Ben Xiao Hai', when the music sounded, Andy got excited as he became backup singers for them.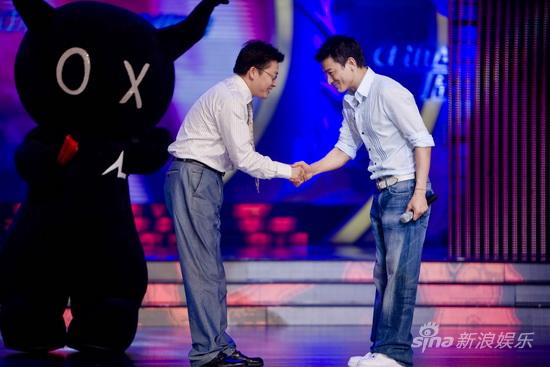 After the program, reporters rushed forward in hope to interview Andy but they were stopped by securities, it seems Andy is prepared that he would be surrounded by reporters. Andy only spoke a few words in his first appearance after his love relationship exposed, the audience expressed that they are disappointed.
According to Zhejiang TV, Andy had earlier made requests that he would not be interviewed by any media. Thus security guards were arranged to protect him at the airport and during the program.
---