28 August 2009, Andy Lau set off around 7:00am from his Kadoorie Hill apartment in his nanny car to the Hong Kong International Airport to catch the 8:00am flight to Shanghai in preparation to attend the China Film Huabiao Jiang to be held this weekend.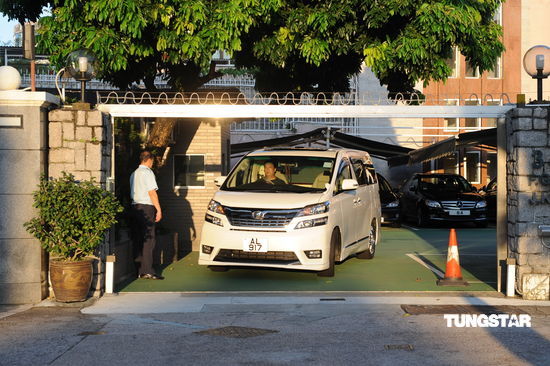 Upon reaching the airport, he was surrounded by his fans as they shouted out supportive messages to him to show support for him.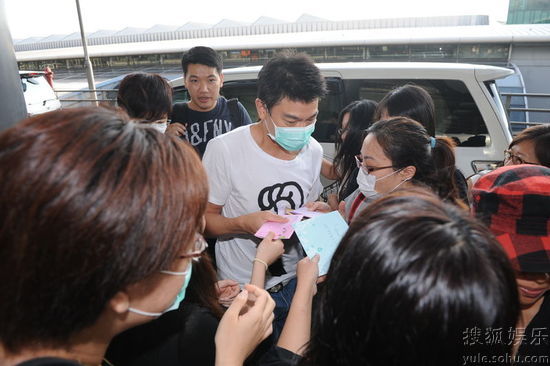 Andy whom was wearing white T-shirt and jeans still did not reply questions with regards to his love life.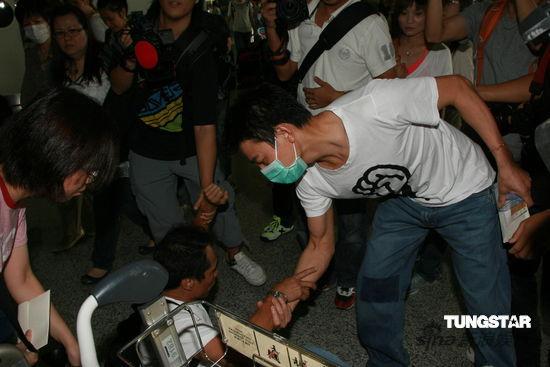 Despite not answering any questions from the reporters, Andy still remind everybody not to push. In between, one reporters accidentally fall down and Andy went to pull him up.
However when asked about Shing Fui-On passed away of nasopharyngeal carcinoma at 23:45 Thursday evening. Andy said that Shing Fui-On is a good person, although he's not very familiar with him but he has good relationship with Shing's family.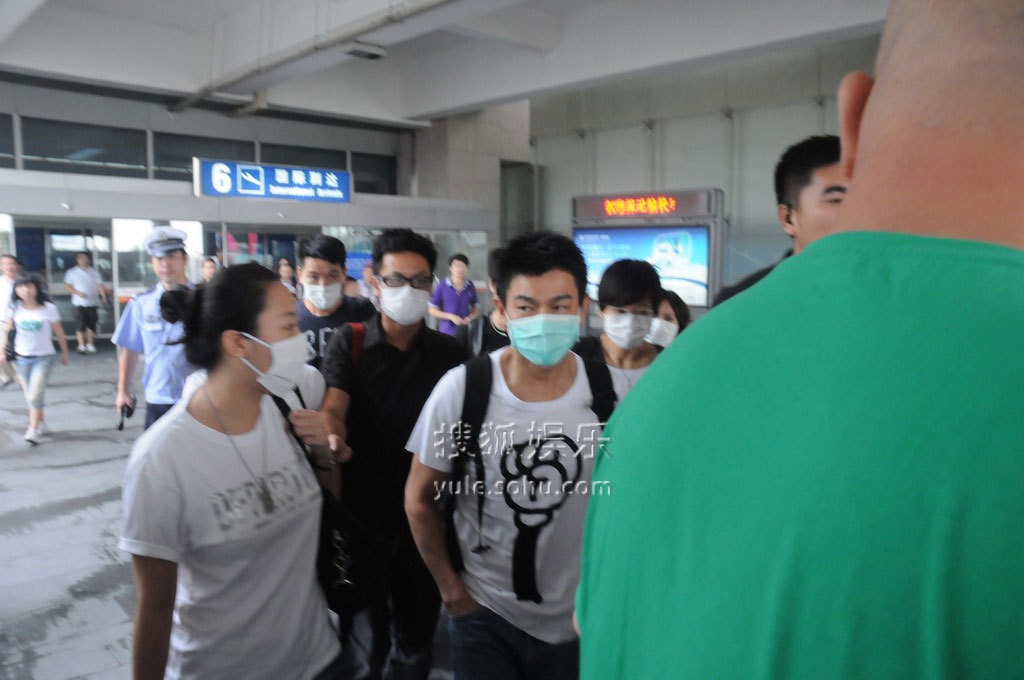 Upon his arrival in Hangzhou Airport, Andy once again did not say anything and he was followed by a female fan.
news from: yule.sohu.com, sina.com, ent.163.com
---