Around 4:00pm on 28 August, heavenly king Andy Lau will appear at Hangzhou Grand Theatre. This will be Andy whom had been in Malaysia recently first public appearance as he's specially in Hangzhou to participate in Zhejiang TV's China Blue first anniversary station song launch ceremony and shooting of the music video.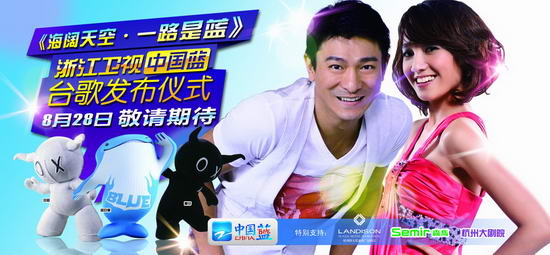 Other than Andy, Mainland China first line actress Fan Bingbing, TVB's Ada Choi will be flying over for several activities and send their congratulations to Zhejiang TV.
It is understand that Andy will be bringing along his sons to perform the China Blue launch ceremony and will reveal the China Blue station theme song that he wrote for the station. On 29 August, he will participate in the shooting of the station theme song music video.
The station theme song is written and composed by Andy, from the first idea to the final collaboration, Andy did it all by himself. Andox and Box will also perform the song. At the 28 August launch ceremony, Andy, Andox and Box will perform the long anticipated station theme song. On 29 August, Andy will brought along his sons to join up with Zhejiang TV comperes crew to reveal the mystery China Blue mascot and join the music video shooting with Super Singing's Top 10.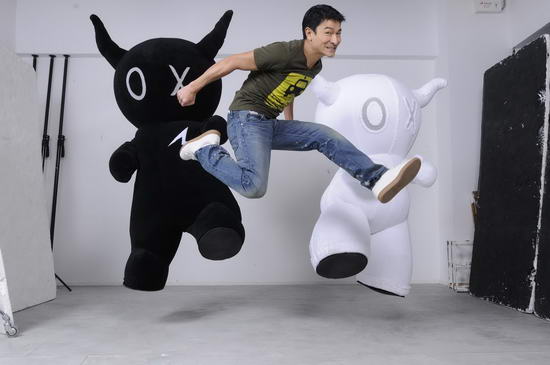 Other than the collaboration in the station theme song, Zhejiang TV and Andy will also have a series of in-depth collaborations. From our understanding, Andy's creation – the Andox and Box drama serial will also have its world premiere at Zhejiang TV.
---