Around 10:35pm on 25 August, Andy Lau whom was in Malaysia to attend the funeral of girlfriend Carol Zhu Liqian's father funeral. Unexpectedly, Andy made an appearance holding the hands of Carol.
Carol whom had been the woman behind Andy's back for 24 years finally got acknowledge by the heavenly king. This is also the first time that both of them made an appearance together in public.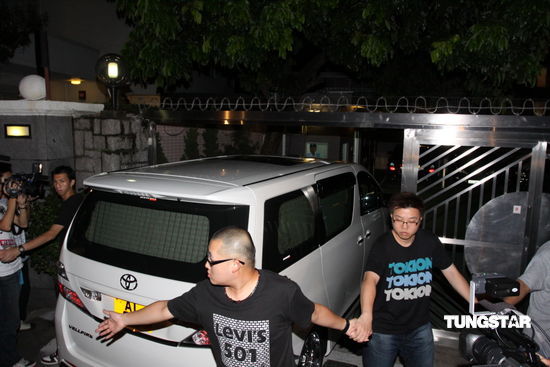 Securities formed human wall to allow Andy's white car to drive in.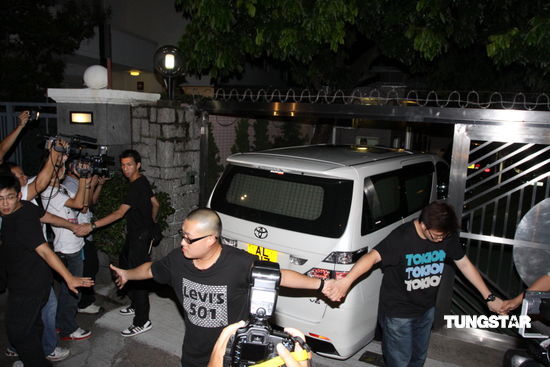 The white car slowly drove through the gate of Andy's apartment.
After alighting the flight, Andy and Carol immediately went back to Andy's apartment to rest, such action also prove the allegation that they are "cohabiting".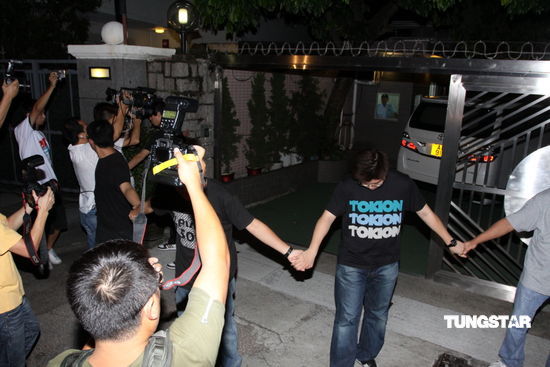 Securities used human wall to stop the media.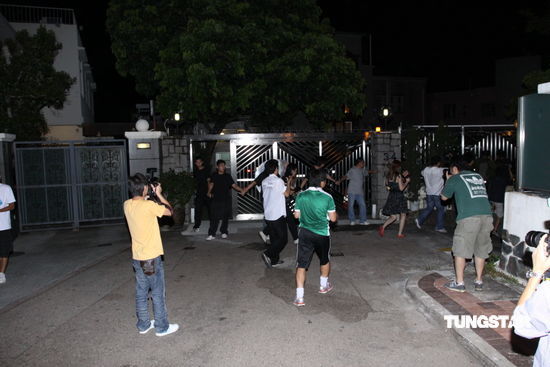 Media still stayed behind to take photographs.
Andy left a new message in his website to thank the understanding of the media and apologize to the chaotic situation at the airport, he also mentioned about the fans selfish-less and unregretful "shielding him from wind and rain", expressing million thanks.
Andy wanted to leave the message in order to allow those whom are concern of him not to worry. He apologize for causing chaotic situation at both airports which affect several tourists and crew members.
In addition, he mentioned about the media: "Thanks for looking after me, I can feel the love from you, it's being tough for all of you." He added: "This time, I can see everybody's love for me is selfish-less and unregretful, some even come to the airport and paid money, to shield me from wind and rain, I can only say thank you."
Andy sign off the message with a question, "Can we meet in our dreams?"
Around 2:00pm today, Andy resume work as he took his nanny car to Andy World Club office at Kwun Tong.
Andy whom had red rope tied on his hand appeared tired and troubled. When asked if he's more relaxed after going public with his love life, he looked plain and did not answer the question. When asked if fans pressure him, he appeared depressed.
With regards to whether he would get married within 100 days, Andy also did not answer the question.
Ever since Andy go public of his relationship with Carol, fans all show support as they wish Andy to have a blissful life. Some even left message at Andy World Club forum: "No matter what happen, we will support you till the end." A Taiwanese fan left a message: "Hope you will enjoy bliss and happiness."
news from: Sina.com, Headline Daily, ent.16.com, Apple Daily News
---