Metro Radio Andy Lau, Richie Jen & Andy Hui Diamond Megastar concert will be held at Hong Kong Convention and Exhibition Centre on 8 August. Andy and Richie rehearse for the concert yesterday as they duet Richie's song 'Dui Mian De Nv Hai Kan Guo Lai', they seemed excited and were full of exprssions when singing the song.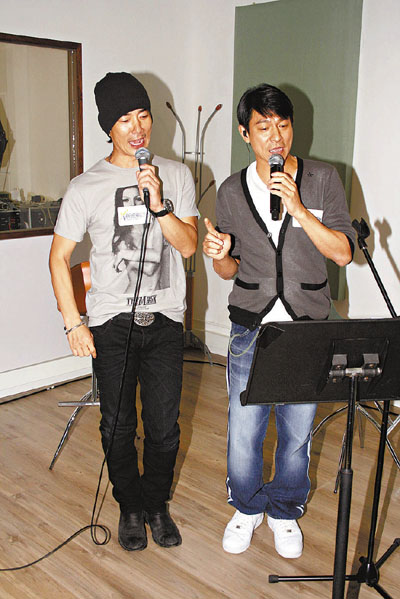 Although both of them had been special performing guest for their respective concerts, but this is their first time collaborating, they had already discussed with Andy Hui that they would be "playing" crossover and prepared their own segments. They only managed to rehearse together recently and believed that the performance would be fun.
As three of them are heavyweights, thus people are nervous to get the tickets, Andy pointed out: "Everyone is snatching for the tickets, even my fan club can only seated at the furthest left, they can only see the side view of me, I looked most handsome from the front." As the concert is sponsored by MaBelle Leo Diamond, tickets are exchanged after making purchases and it's not for sale to public, therefore black market tickets cost as high as $4000. Andy urged fans not to buy these black market tickets.
With regards to allegations that there will be a sequel for Overheard and Derek Yee intended to ask Andy and Donnie Yen to collaborate, Andy expressed that nobody contacted him officially, but he loved such story, if he was contacted, he might consider taking up the offer.
When talked about Donnie's asking fee had already reached $6 million, Andy did not answer directly at the question, he said: "The boss will be paying the fees not Derek."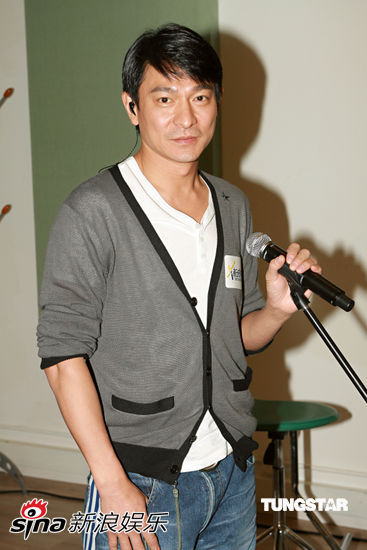 When reporters quipped in this Diamond Megastar concert, who is the diamond and who is the megastar. Being married and a father, Richie said: "All of us are diamond bachelors!" Andy then quipped: "Richie is diamond, Andy Hui is megastar and I'm the concert."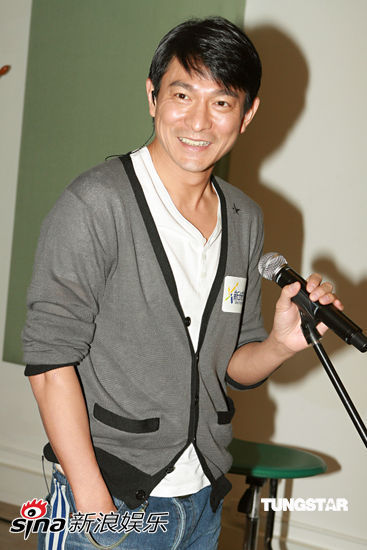 With regards to the current "I pretty mode" gals (young pretty models) snatching the headlines, Andy whom was busy location shooting in Mainland China did not take note of these news and have never seen any of these "I pretty mode" gals, but he did know of "human" bolster.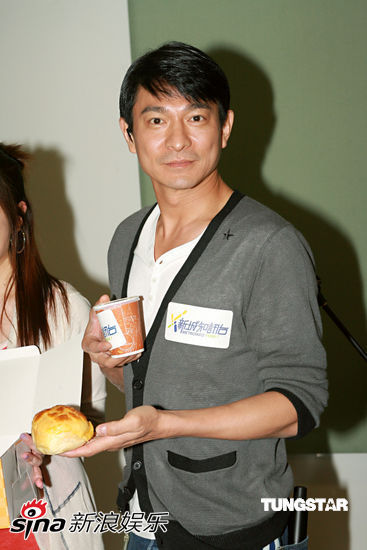 Richie said that the headlines of every day's newspaper are news of "I pretty mode", but he still could not remember whom is who, but people's interest is not a bad thing, he express: "Actually this happened in Taiwan before, most importantly is people look at it in a healthy way." With regards to the "I pretty mode" gals showed off their figures, Andy quipped that he will wear cotton padded coat during the concert to balance the current trend.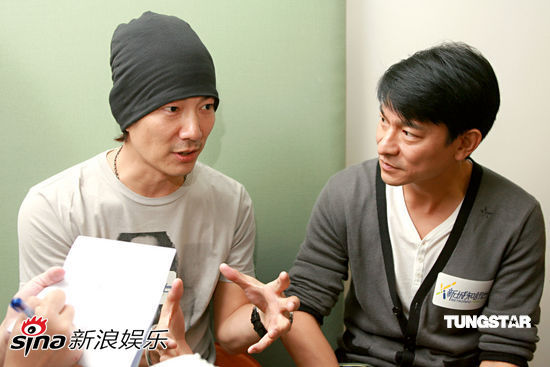 news from: Sing Pao, Sing Tao News, Wei Wen Po, Ta Kung Po, Headline Daily, Sina.com
---