ChinaStar boss Charles Heung's Lan Kwai Fong Hotel held its opening ceremony in Macau, he had many friends in showbiz thus many celebrities which includes Andy Lau, Jet Li, Nat Chan, Lau Ching Wah, Simon Yam, Kelly Lin, Tse Yin, Johnnie To and Gong Li came to congratulate him.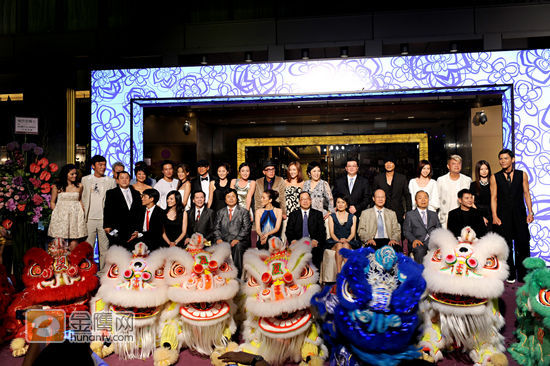 Meanwhile, loving couples Jacky Heung and Race Wong, Andy On and Jennifer Tse, Jordan Chan and Cherrie Ying all wore black and white to attend the event. Kenny Bee and Fan Jiang announced that she's pregnant again.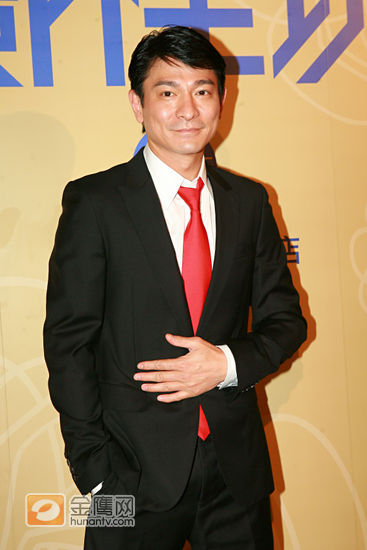 Lion and dragon dance were arranged for the opening ceremony, the event attracted hundreds of media to report, it was a huge event.
The opening ceremony was carried out by Charles Heung, Andy, Stanley Ho's fourth wife Angela Leong, Francis Choi, Jet Li, Gong Li and Macao's officials. Eric Tsang was the compere for the opening. Fireworks went off immediately.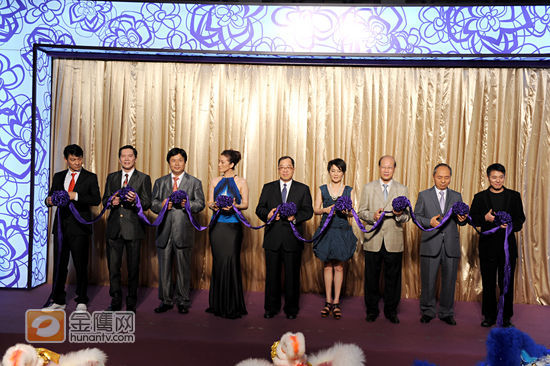 After the ceremony, the guests presents all went to take photographs with the celebrities, among all celebrities, Andy and Gong Li were the most popular.
There was a small incident. The hotel initially arranged Andy and company to take a first look at the hotel but when the main door was opened, the crowd rushed in and Gong Li accidentally stepped onto her long dress but Andy and Tiffany Chen (Mrs. Heung) held her to prevent Gong Li from falling. On seeing the situation, the hotel securities immediately closed the main door.
As Jordan and Cherrie had already declared that they are a couple, when asked when will they appeared as "husband and wife", Cherrie said: "Next time," then she seize the chance to ask when will Jordan marry her. Jordan then told reporters: "None of your concern, even I kept it a secret, you'll also know. (Getting married is a happy matter.) Thank You so much. (Any plans of getting married?) Why one would not think of marriage after getting into a relationship?"
Andy happened to walked past and mischievously hugged Jordan and congratulate him. Jordan said: "Andy is a saint, hope his congratulation will come true!"
news from: Wei Wen Po, Headline Daily, Sing Tao News, Sing Po, Apple Daily News, yule.tom.com, ent.ifeng.com, ent.qq.com, yule.sohu.com, Sina.com, ent.hunantv.com
---