Directed by Tsui Hark, period detective film Detective Dee had completed half of its shooting in Hengdian, the crew revealed Andy Lau's Di Ren Jie photographs, thus revealed the mystery part of this film. Earlier Sina dropped by Hengdian and managed to sneak into the shooting site, managed to take a photograph of Di Ren Jie holding a sword waiting to fight his enemy and the recently injured Tony Leung Kar Fai also spotted at the set.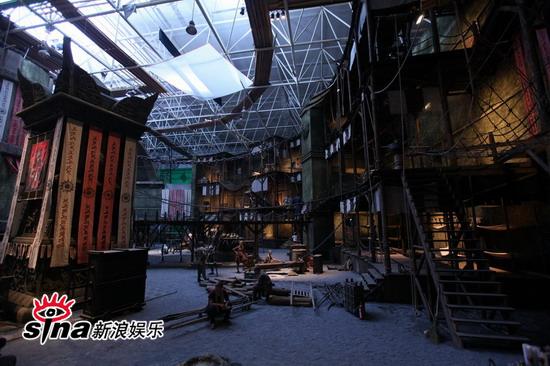 The Sina team managed to get into the inn setup inside the Hengdian film studio, it was shooting a Di Ren Jie scene. Andy was standing at the "corridor" of the inn, sword in one hand, eyes looked sharp as though he was searching around. He was wearing a black long gown, a dark red belt on his waist, he had a mature and reliable "sheep" moustache, the only difference from the earlier released photographs was the hat that Andy was wearing, he was wearing a hat similar to the constable character in House of Flying Daggers.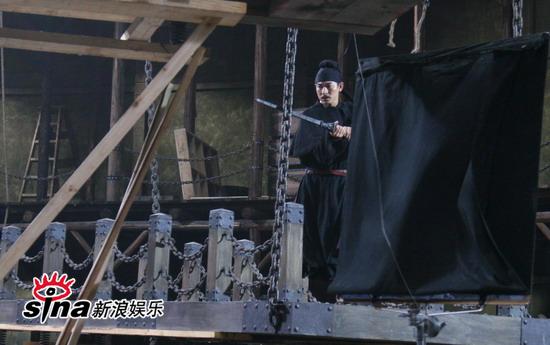 It was said that Di Ren Jie had the chance to stop Wu Zhetian from becoming the Empress, but for the benefit of the citizen, he tried all means to help and protect Wu to become the Empress, this remind the Wu Ming in Hero whom gave up the chance to assassinate Emperor Qin Shiwang.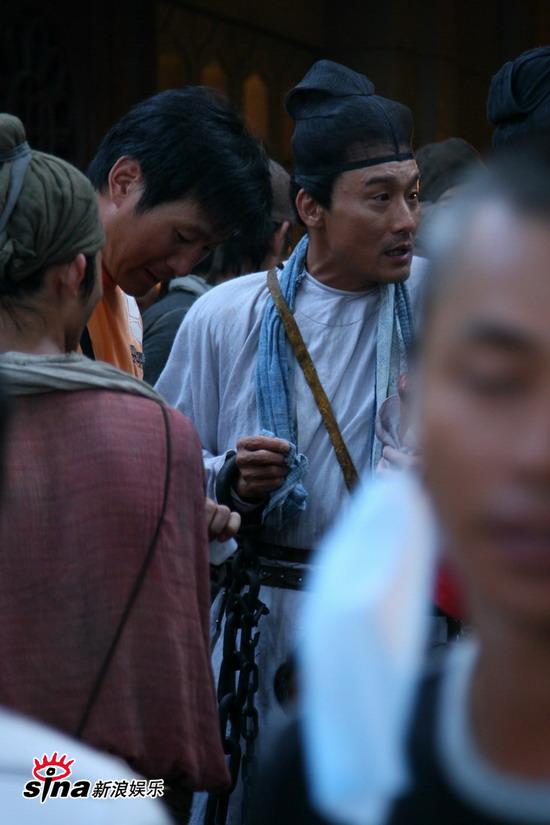 It is understand that the crew is currently shooting scenes of Andy, Tony and Carina Lau, shooting will be completed in early August.
news from: Sina.com
---