Andy Lau was in Taiwan location shooting for the movie Island of Greed in 1997, then the movie company rented a helicopter from Daily Air Corporation for a scene which narrates Andy jumped off from the helicopter. Unexpectedly when the helicopter was descending, the rotor blade hit the lights on the ground thus damaged the helicopter. Daily Air Corporation filed a lawsuit in Taiwan in 2004 against Andy, Win's Entertainment Ltd. (formerly known as ChinaStar) and the movie's producer Wang Zhongzheng.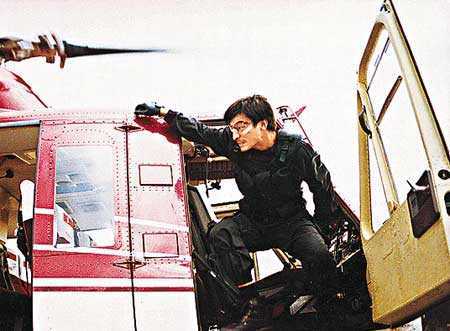 In April 2008, the courts ordered Andy to compensate NT$5.1 million. Andy appealed that the helicopter was hit by "unknown object" and the collision was caused by the pilot thus not his fault. However, the court still insist for a compensation of NT$6.69 million.
Sources from the court pointed out that from the pilot's statement, he had already warned Andy not to touch the control knob, the accident was the result of Andy's leg knocked onto the control knob. The courts added that the director requested that the pilot would not appeared on screen, thus how Andy's side could not put the blame that the pilot not in the helicopter driver seat, furthermore it's Andy's leg knocked onto the control knob that resulted the accident thus Andy would have to compensate, the compensation amount had increased by NT$1.59 million.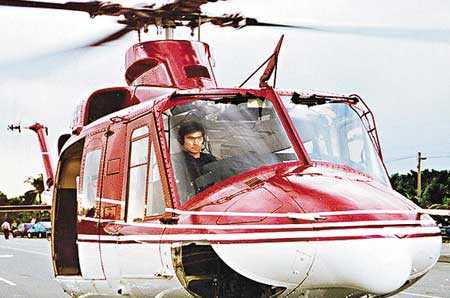 Andy's Taiwan Focus Group executive Song Xin-Juan said: "This matter had been handled by the courts, the management company could not comment. Currently Andy is location shooting in Hengdian, thus no reply from him." ChinaStar boss Tiffany Chen Lan (Mrs. Heung) said: "We're currently discussing with our lawyers for an appeal, they kept increasing the compensation amount, Andy is not at fault, he's just an actor." With regards to Andy causing the accident, Mrs. Heung said: "Which pair of eyes saw that, don't push the blame on others, the spot lights were arranged by the Taiwanese crew members, if it's not arranged properly the helicopter would not be able to fly off, Andy just sit there as though he's the pilot, the helicopter was controlled by the pilot." Mrs. Heung said that she would file an appeal for this lawsuit.
news from: Apple Daily News, Central Daily News
---